I thought I had to bid farewell to Texas when I flew out of Dallas at the end of December, but my friends and I had an impromptu reunion in Austin, Texas this past weekend. Two of us are on the west coast, two of us are on the east coast, and Austin was right in between with affordable flights and housing. Before I knew it, I was mural-hopping, food truck-exploring, and wandering around this quirky Texas city. With only a weekend in the city we had one main mission: eat as much delicious food as possible.
A few reasons why Austin is a fantastic city to travel to:
Affordable – I might be biased as an SF girl, but food and housing won't break the bank
Easy to get around – Most places are walkable or bikeable. It's even easier to get around with Uber, Lyft, Jump bikes, and electric scooters
Great weather – It was chilly when we visited in January but sunny and pleasant
Fun and young atmosphere – Cute shops, great food, friendly people, and popping nightlife
Austin Food Spots
One of our group was a vegetarian, so this is a vegetarian-friendly food list despite Texas being a bbq hot spot.
Meal: Brunch
Highlights: Ricotta, fig, and honey open face sandwich
For a hot second I thought I was back in San Francisco – cute and trendy decor combined with healthy options like fresh granola and egg whites. We ordered a variety of their open face sandwiches to share for a healthy and energizing start to our day. There can be a bit of a wait, but the surrounding neighborhood had small shops and sites to distract us.
Meal: Lunch
Highlights: Perfect fluffy, sugary beignets
Located conveniently right next to Zilker park, The Picnic is a gathering spot for a variety of food trucks. Go with a group so you can sample a bit from each truck – we enjoyed BBQ sandwiches, beignets, Po' boys, Pad Thai, and Acai bowls. Yes, we were a bit stuffed after but you can just go walk it off in the park after.
Meal: Dinner
Highlights: Brushfire Taco
Torchy's has a number of locations throughout Austin, and we were told we 100% had to go there by 3 different people. The tacos are creative and tasty; the queso and chips are excellent and extremely satisfying.
Gabriela's Downtown
Meal: Dinner
Highlights: Salsa sampler platter
I was looking for a place where I could eat such excellent chips and salsa that when my main course came I would already be full. Gabriela's fulfilled that dream with its perfect homemade chips and salsa sampler. The tortillas are also a corn and flour mix that gives you the best of both worlds.
Meal: Dessert
Highlights: Cool ambiance
Located in the middle of Dirty 6th, Voodoo Doughnut gets a lot of hype. The doughnuts are great – affordable, fluffily yeasty or densely cakey, with a variety of flavors. Fun wall art creates a fun and hip atmosphere. But read on for the best doughnuts in Austin…
Meal: Dessert
Highlights: The Dirty Berry
Be still, my donut-loving heart. Located in a food truck by South Congress Avenue, Gourdough's really sells Big. Fat. Donuts. Each donut is bigger than your face and is made fresh to order. There is a whole slew of sweet and even savory toppings, from grilled fruit to simple cinnamon sugar to bacon and maple.
Meal: Dessert/Drinks
Highlights: S'mores platter
This bar/coffee shop has a romantic and intimate environment (we spent a good amount of our time there watching a couple on their first date). You can roast S'mores over your very own personal fire and can order hot chocolate, smoothies, or something a bit more spiked.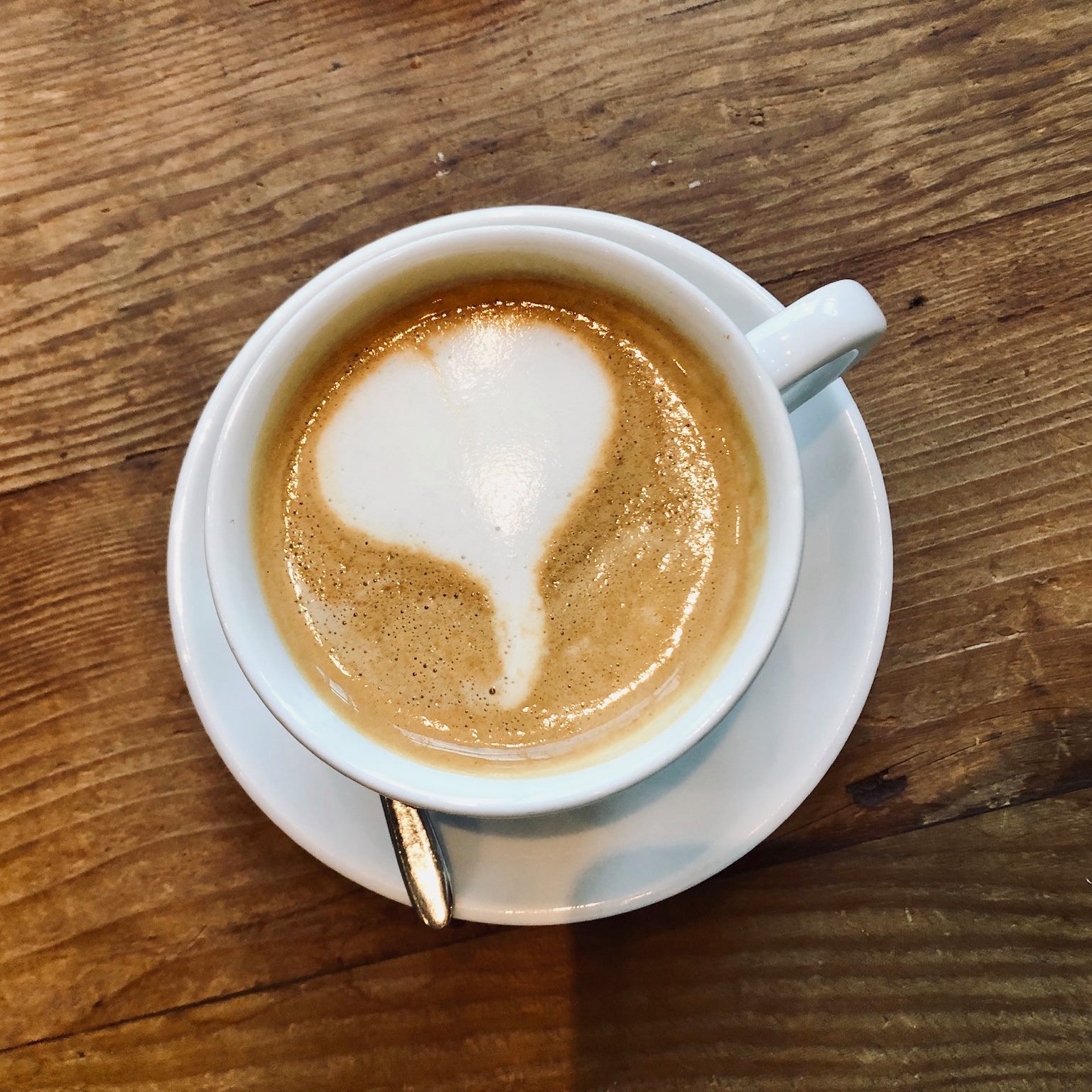 Meal: Coffee
Highlights: Relaxing ambiance
This coffee shop on Congress Avenue had a great environment with plenty of space to sit and chat. Note that the drinks can be a bit pricey – I paid $5 for a cold brew.
Of course, there is a plethora of delicious food in Austin – here's some places that were on our list but we didn't make it to: Franklin's Barbecue, Moonshine Patio Bar & Grill, Home Slice Pizza, Odd Duck.