Have you lived in a city until you've explored that city with your stomach? I've been staffed in Dallas for the past 8 weeks, but until this past weekend, I've seen little other than my office building. Rather than flying home, I decided to stay a weekend and eat my way through the city.
Stop 1: Pecan Lodge – 2702 Main St, Dallas, TX 75226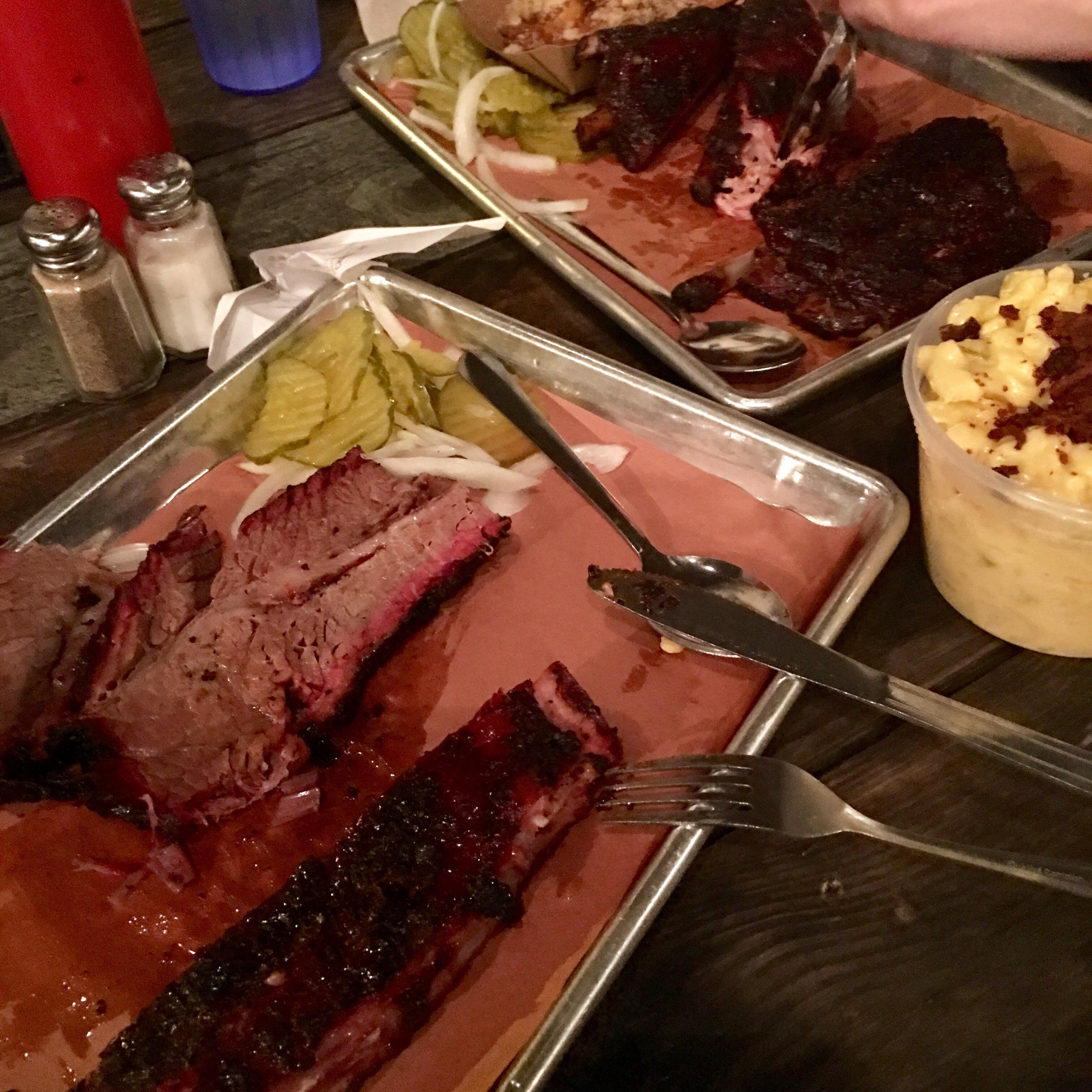 Ranked the #1 BBQ in Dallas and top 50 BBQ in Texas, it can often have lines so long they have to turn people away. And I can see why – tender, perfectly crisped brisket ribbed with fat and smoky flavor and flavorful smoky ribs that slid off the bone. The creamy mac & cheese with a slight jalapeno spice and sweet peach cobbler helped balance out the savory flavors of the meat. We walked out feeling very full and very satisfied.
Traveler's tip: Located in Deep Ellum, it's right next to a number of bars to optimize your post-BBQ drink consumption options.
Stop 2: Velvet Taco – 3411 McKinney Ave, Dallas, TX 75204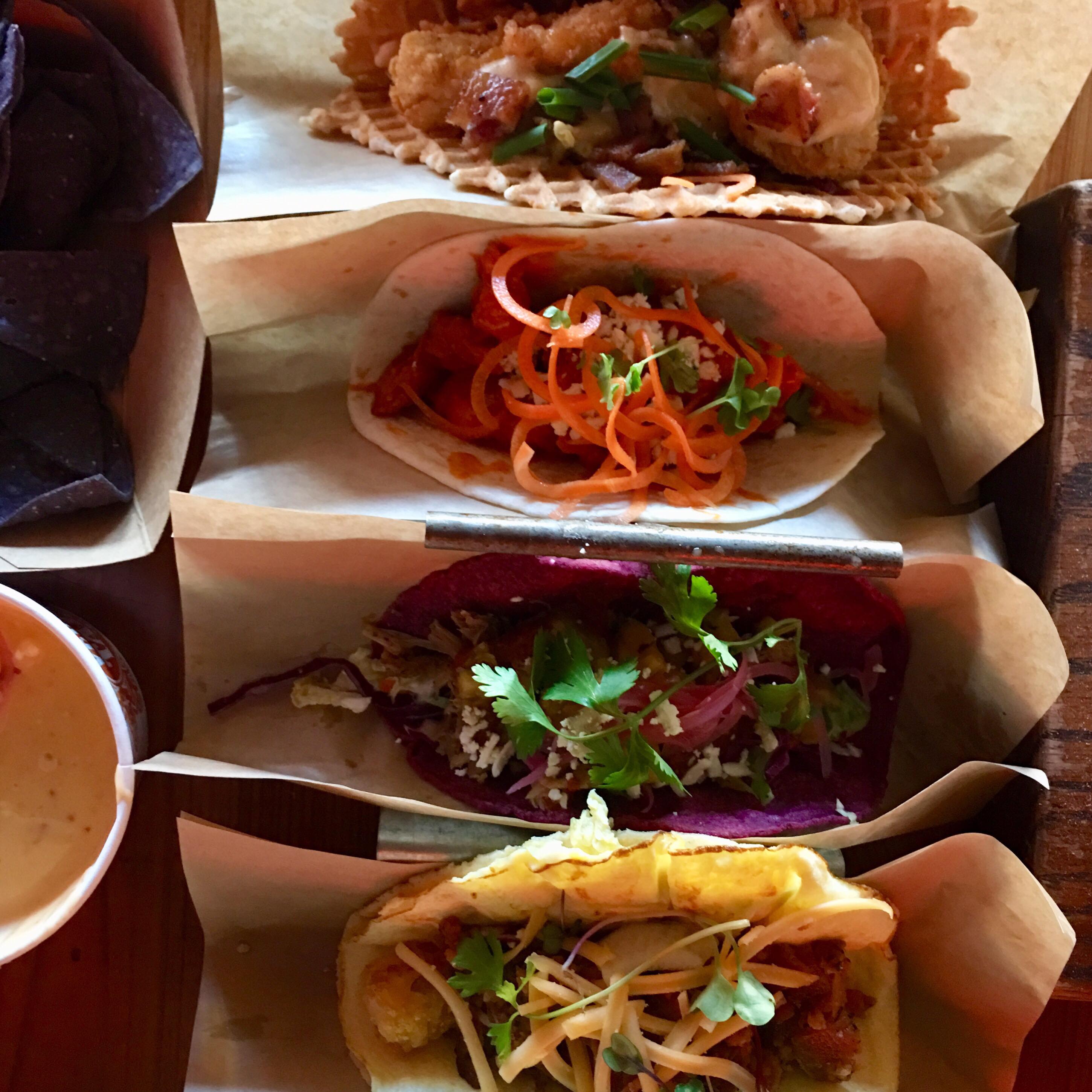 Don't come here for authentic tacos. Come here for amazingly creative, unique, and tasty tacos that you probably can't find anywhere else. With all the amazing combinations, we had a hard time choosing the Buffalo chicken tacos, breakfast taco, and chicken and waffles taco that we ordered. You'd think the combination of sauces, meats, and wild toppings would be overwhelming, but every bite was a happy explosion of flavor.
Traveler's tip: There are multiple locations throughout Dallas, but one is less than a mile from Katy Trail, a beautiful urban hike/run that will help you burn off your taco calories.
Stop 4: Emporium Pies – 314 N Bishop Ave, Dallas, TX 75208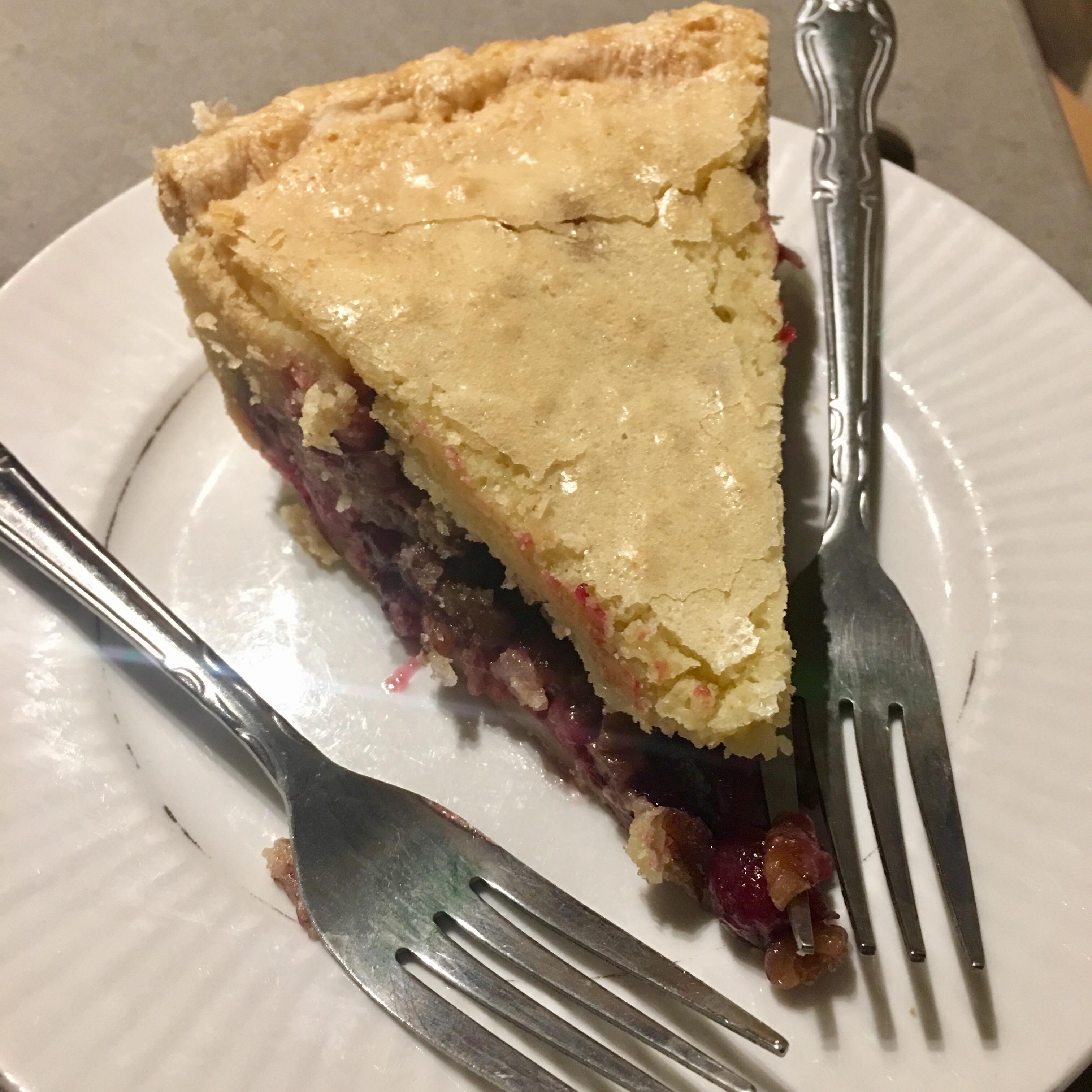 The most famous pie shop in Dallas with a selection of pies at $6 a slice. We swung by for a slice of pie right before a long line started to form. We got the Merry Berry, a seasonal special with a sugary and tart mix of pecans and cranberries. Wrapped in a crust that was both crumbly and flaky in the best way possible, every bite tasted like the holidays.
Traveler's tip: There are locations in both Deep Ellum and Bishop Arts, two popular districts in Dallas.
Stop 5: rise nº1 Salon de Soufflé – 5360 W Lovers Ln #220, Dallas, TX 75209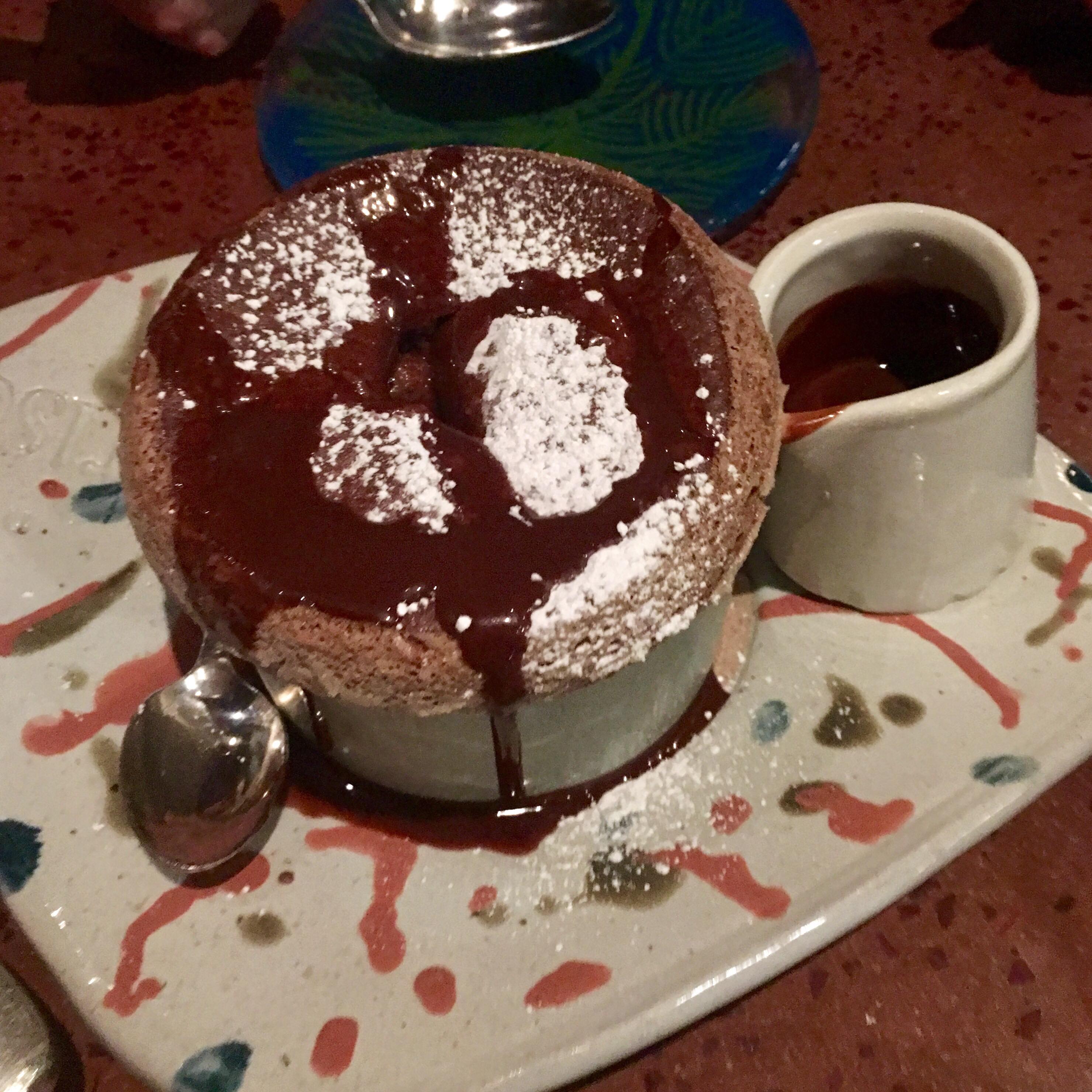 When you think of Dallas you might think BBQ and tacos, but would you think a French-inspired bistro specializing in souffles? With souffles ranging from the traditional chocolate to crab and escargot, Rise no1 captured my curiosity. Lured in by the concept, I found the decor to be so charming but the souffles a little underwhelming. Still, 100% worth a visit and the chocolate dessert souffle was light, airy, and full of rich chocolatey flavor.
Traveler's tip: There are a number of specials and off-menu souffles to ask about, such as the crab souffle, duck souffle, and Reese's chocolate souffle.
Stop 6: Bread Winners Cafe & Bakery – 3301 McKinney Ave, Dallas, TX 75204
Alas, the final stop on the Dallas food journey was a complete miss. Dreams of southern brunch, complete with chicken and waffles and sticky cinnamon buns were replaced with soggy chicken and the world's stalest cinnamon bun. "Crunchy" is a good adjective for cinnamon toast crunch but not for a cinnamon bun.
Sadly there will be no traveler's tip because I cannot recommend coming here.
After a weekend of eating I snoozed in bed all Sunday and digested away. I travel for work but I'm glad I also get to travel to eat!