Let's talk about tofu – the wonderfully underrated protein-rich food that is often abused by being eaten raw in salads. First tip on making tofu taste delicious – don't eat it raw with spinach. As a dedicated meat-eater who loves tofu, I also would encourage you to view it as more than a meat substitute. It's a wonderful ingredient for vegetarians, vegans, and meat-eaters to enjoy! There's nothing I love better than a savory tofu and veggie stir fry seasoned with some spices and soy sauce and paired with a hot bowl of rice. This recipe takes 30 minutes to bring together and results in a colorful and healthy blend of vibrant vegetables and flavorful chunks of tofu.
Like my sweet and sour pork ribs, this recipe is inspired by my dad's cooking. I put a little bit of this and that until I have flavors that remind me of home!
Tofu tastes excellent paired with jasmine rice – maybe it's the combination of healthy proteins and carbs making your body super happy! I used my brand new Zojirushi rice cooker to make effortlessly perfect rice while chopping vegetables and frying up tofu – no need to watch the pot or worried about burnt/undercooked rice. Of course, a pot will suffice for making rice, though I am a huge rice cooker fan.
Colorful Tofu and Vegetable Stir Fry Recipe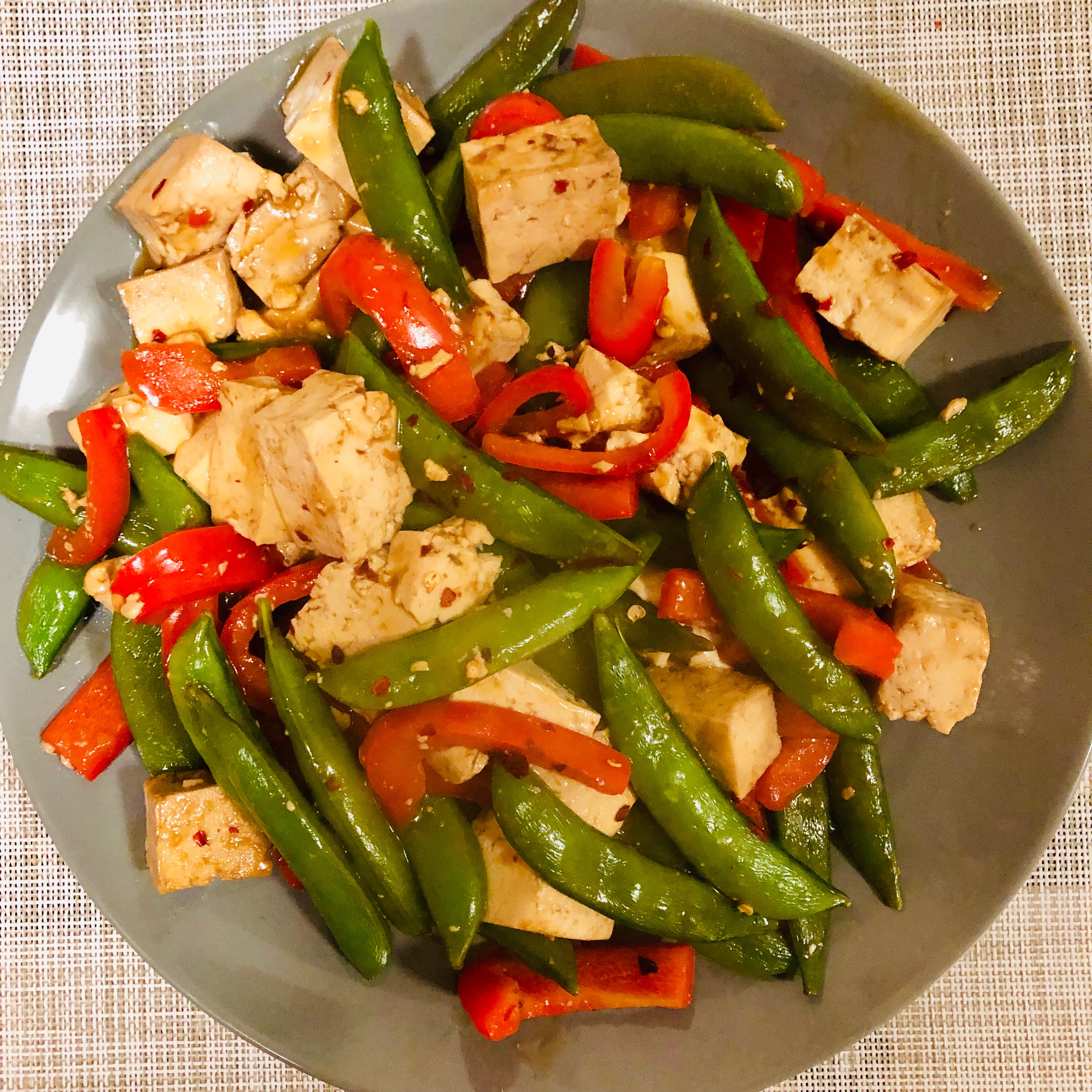 Serving size: 2
Cook time: 30 min
Ingredients
14 oz (1 package) firm tofu
1 red bell pepper
1/2 lb sugar snap peas
1 tbsp vegetable or olive oil
2 tbsp water
1 tbsp sugar
4 tbsp low sodium soy sauce
1 tsp cornstarch
1 tsp chili flakes
1 tbsp rice vinegar (optional)
Directions
Cut tofu into one inch cubes and slice pepper into strips
Prepare cornstarch slurry by mixing your 1 tsp of cornstarch with 1 tsp of water in a bowl until cornstarch is dissolved. Add more water if necessary to avoid a gluey consistency.
Heat oil in pan on med-high heat and add tofu. Stir fry tofu for a 3 minutes.
Add water, sugar, soy sauce, and vinegar and continue simmering tofu until a quarter of the liquid has reduced. Feel free to add more soy sauce or sugar to taste.
Add red bell pepper strips and continue stir frying on med-high heat for 3 minutes
Add sugar snap peas and continue stir frying for 3 minutes. Add more water if too much liquid is simmering off.
Add cornstarch slurry and chili flakes and mix until tofu and vegetables are evenly coated
Serve hot with a steaming bowl of rice!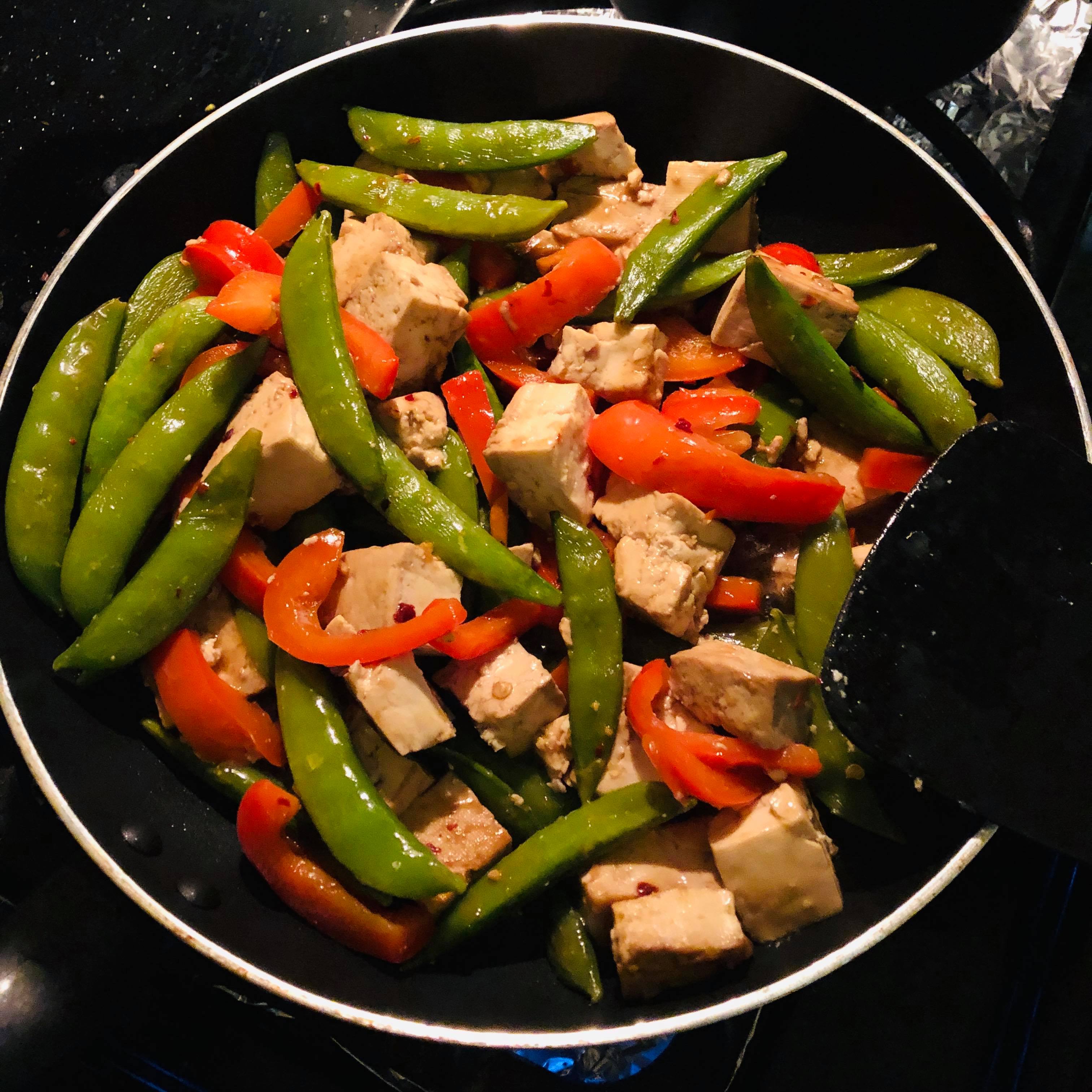 Sharing this recipe to Fiesta Friday, co-hosted by Life Diet Health!