Juicy pork dumplings bursting with flavor, scallion pancakes crisp with buttery layers, sweet buns overflowing with red bean paste – fragrant smells stir Shanghai streets awake in the morning.
My summer mornings in Shanghai would always begin with an important question – what to eat for breakfast? Shops and stands throughout the city would open as the day began to break, selling everything from sticky sesame balls to soup dumplings. For just a few yuan, I could start my days off with a feast.
As I've grown older and watched Shanghai evolve, I've watched some of my favorite breakfast stalls close. But some have stayed the same, only becoming more inventive as time has passed. When I visited this past weekend, I had some of my favorite must have breakfasts that are difficult to find in the States and always remind me of my childhood summers.
Sheng Jian Bao – "Pan fried soup dumplings"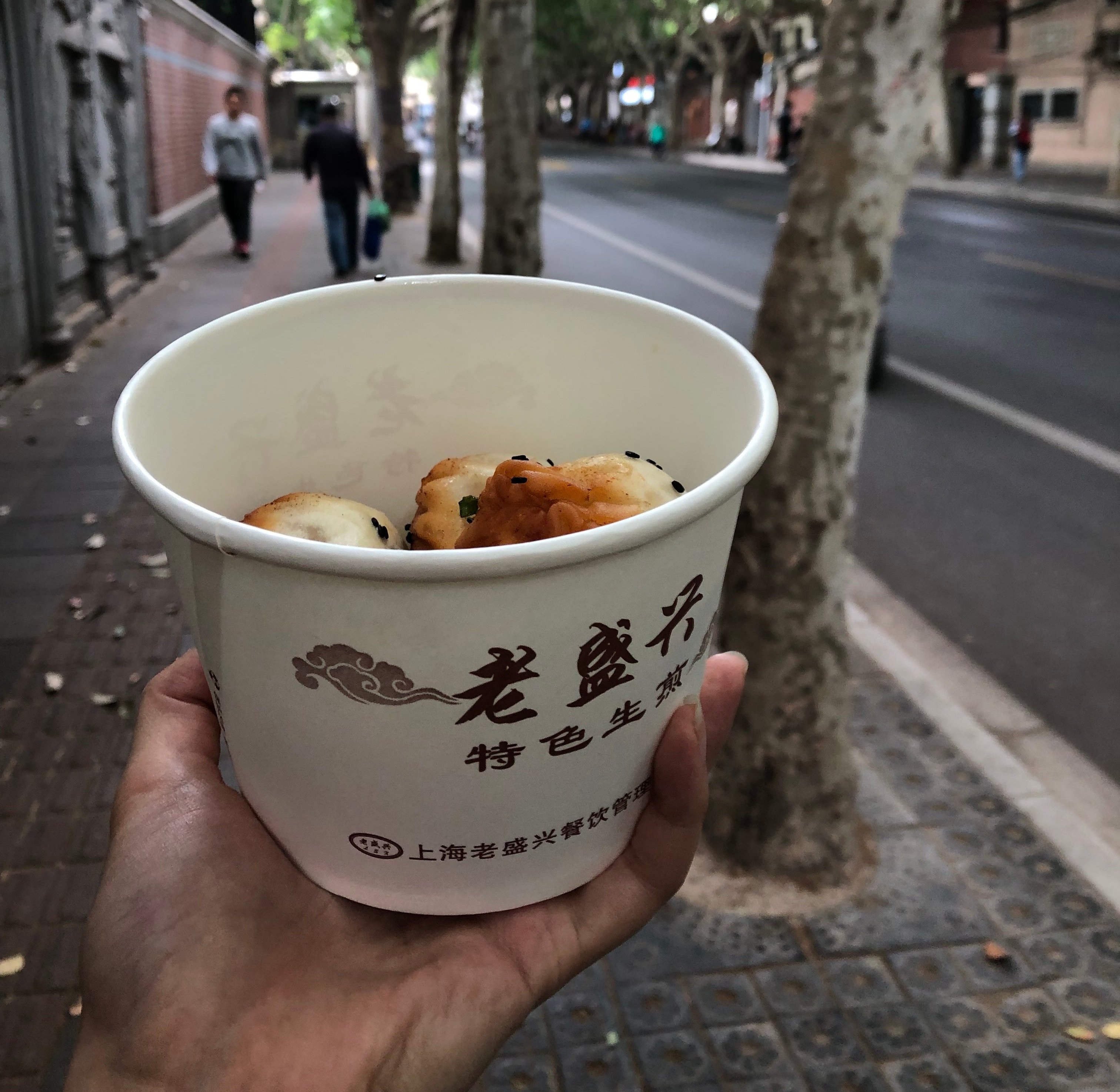 To be clear, these are not xiao long bao, the delicate steamed dumplings that have become more popular in the States. The skin is fluffier and the bottoms are crisped to perfection is a large cast iron pan. After steaming and sizzling under a heavy wooden lid, the bao are sprinkled with black sesame seeds. The inside is stuffed with juicy pork and overflows with soup. Combined with the golden, crunchy crust on the bottom, each bite of savory meat is simply heaven.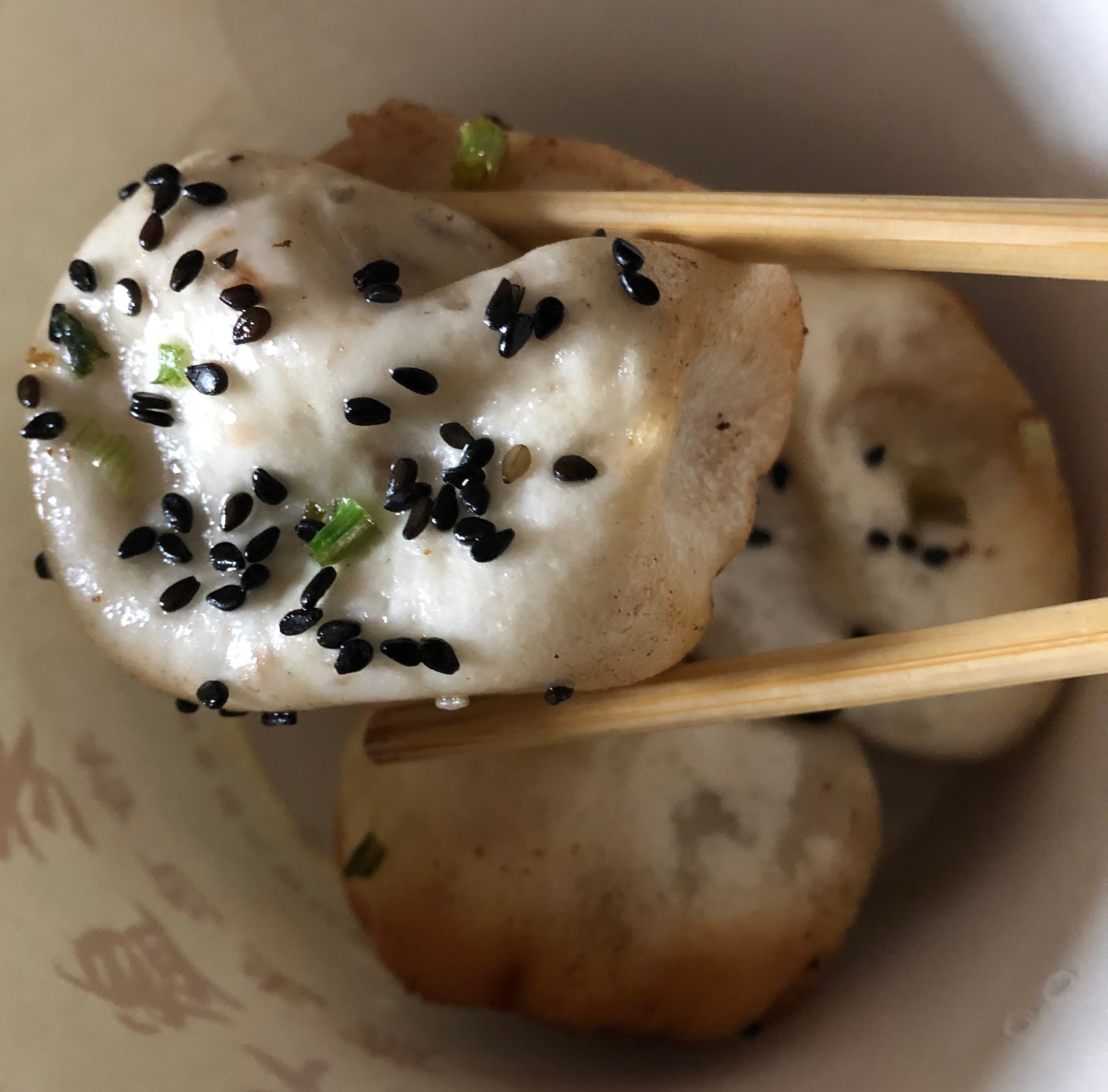 Jian Bing – "Chinese Crepe"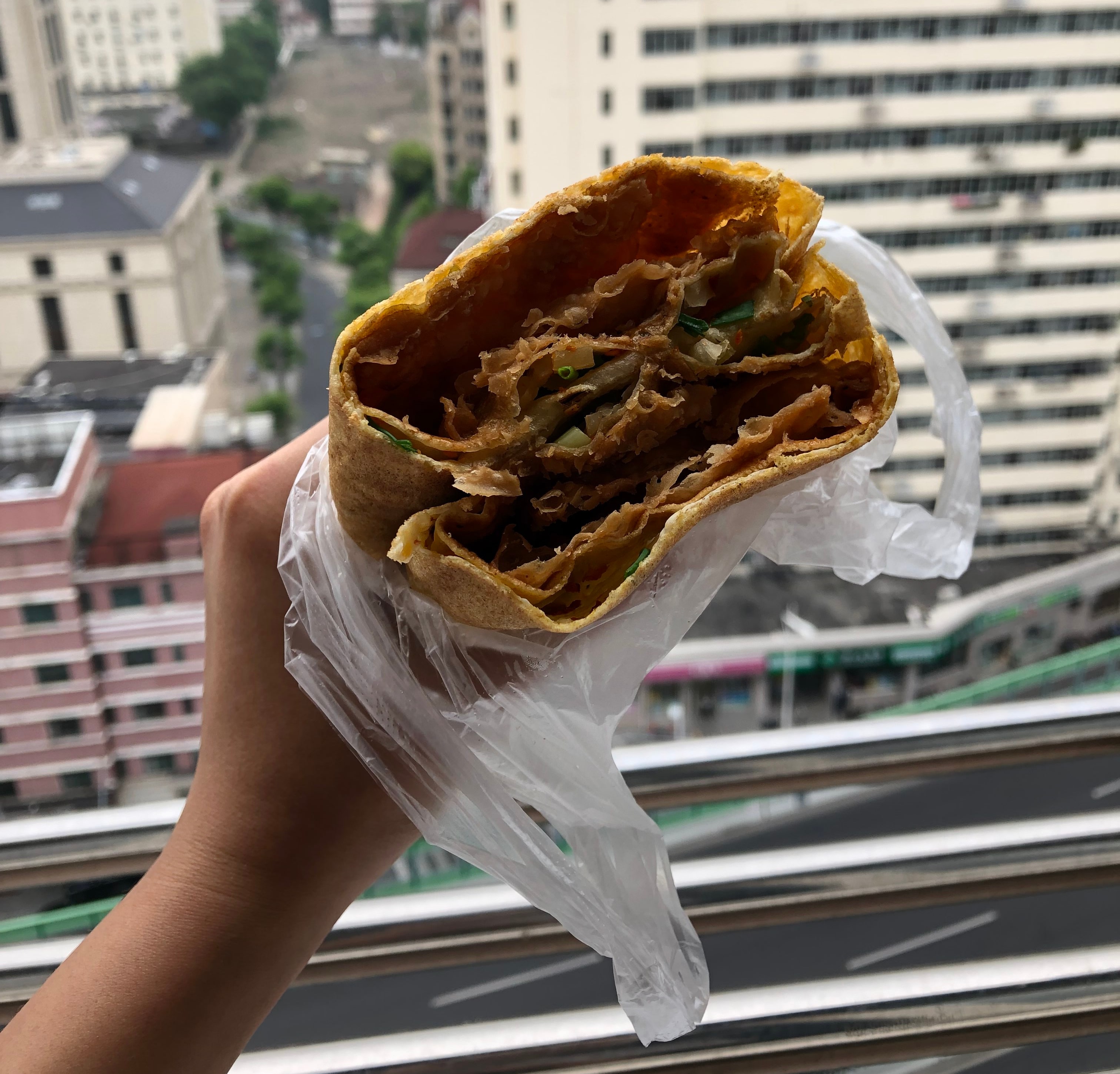 These crispy, crepe-like pancakes are an import from Beijing, but that doesn't mean the ones in Shanghai aren't delicious. A thin crepe is made to order on a hot plate and covered with a fresh cracked egg. The bing is completed with your choice of crunchy deep fried cracker or fried savory donut, then folded over, sprinkled with scallions, and coated in sauce and spices. Perfectly portable, this breakfast item is made to eat on the go.
Waxberries and lychee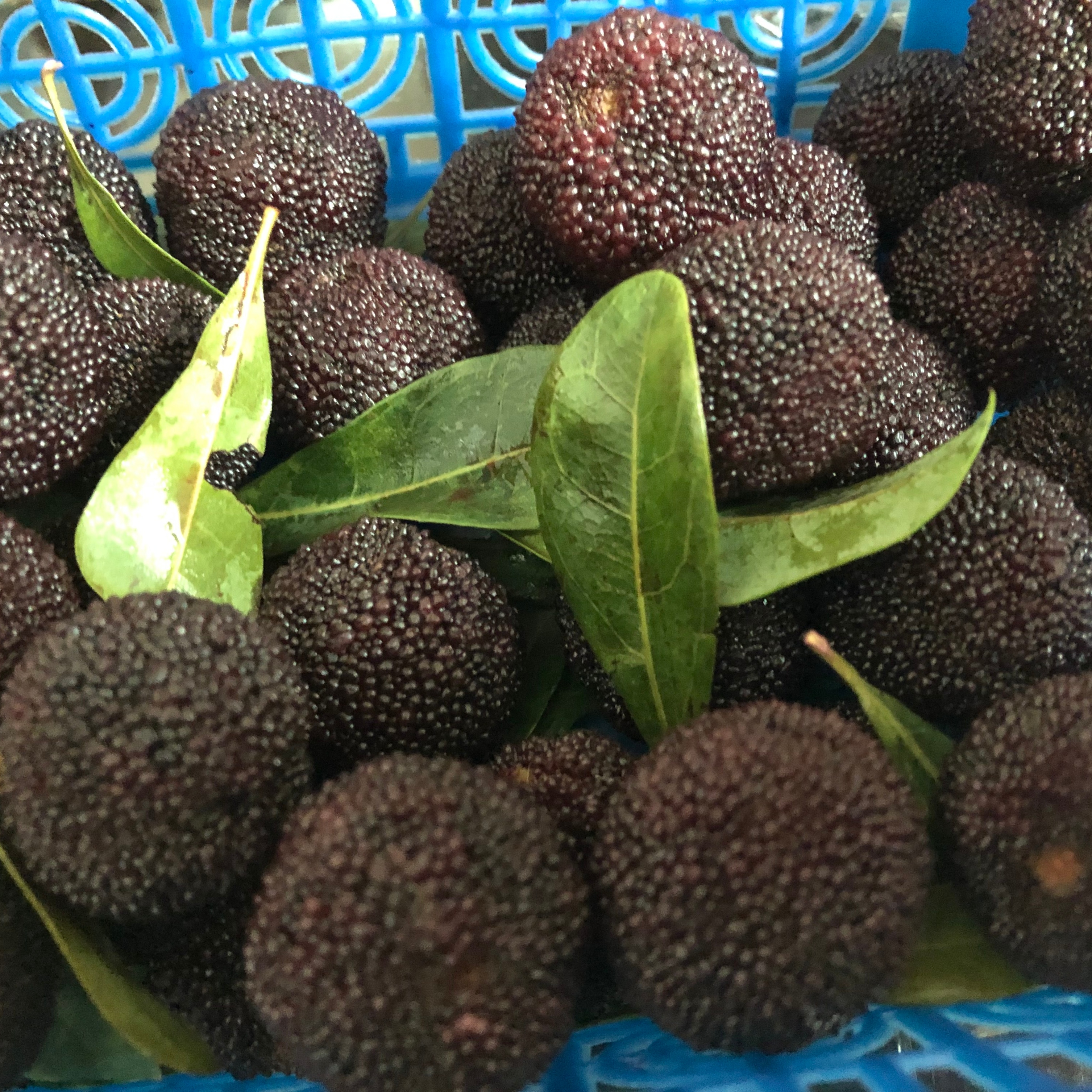 After a pastry or bao, some fresh fruit is light and refreshing, especially fruit that is unique to Asia. Waxberries are a purple-red, sweet fruit that bursts in your mouth, and I've never been able to find them outside of China. I used to clamber around the mountains in the Chinese countryside to pick big baskets full of these luscious fruits. Lychee are more common, and I love peeling off the thin skins and popping the juicy fruit into my mouth.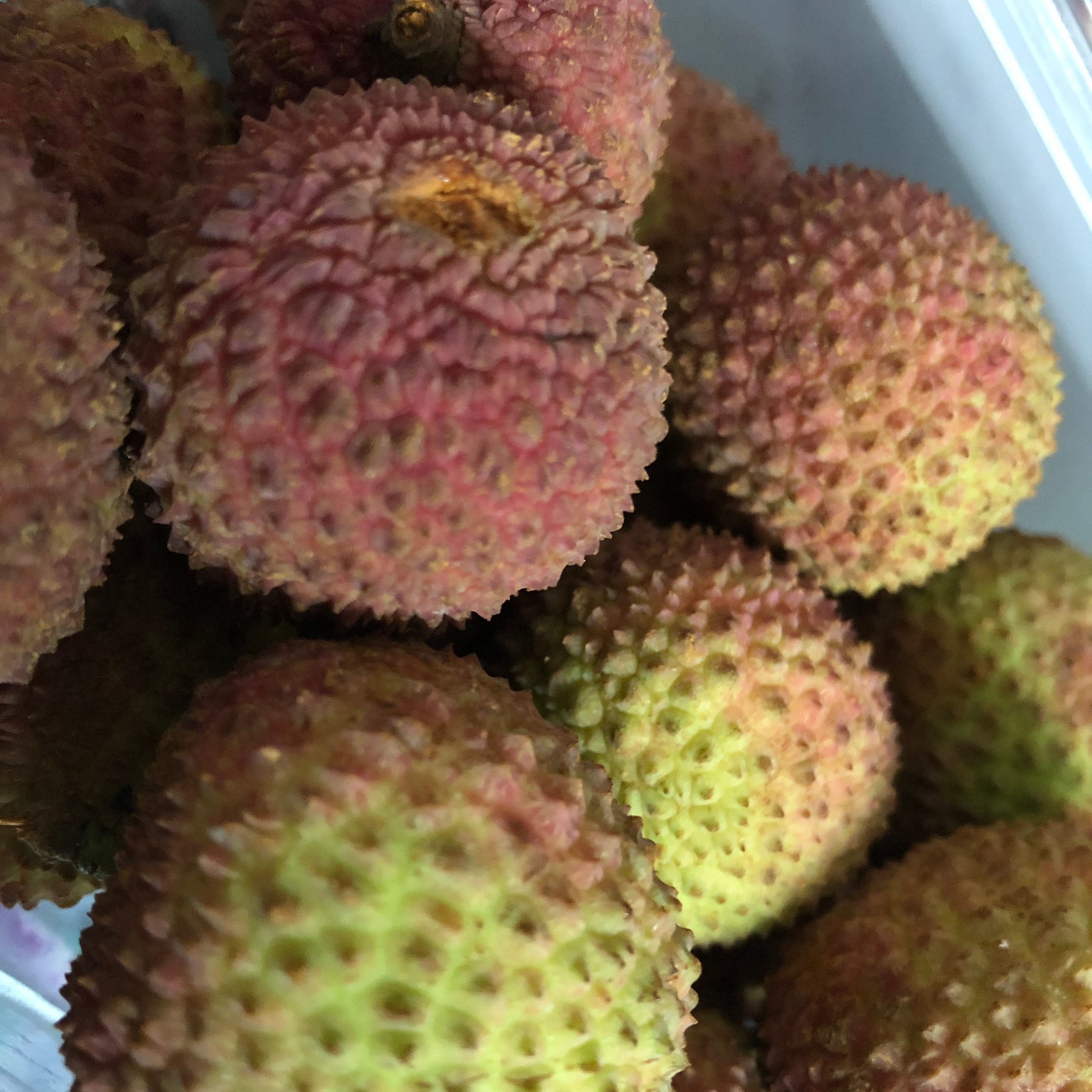 I've moved on from Shanghai to a week in Tokyo, Kyoto, and Osaka – stay tuned for more travel diaries, adventures, and delicious eats!