Traditional meets modern luxury in the ryokan-inspired Ritz Carlton Kyoto. Coming in at $1000 per night, is a stay here worth the price tag?
"Happy Birthday!" read the chocolate-scrawled message that welcomed me to my room at the Ritz Carlton Kyoto. As the concierge politely backed out of the room, I only had one question: who's birthday was it?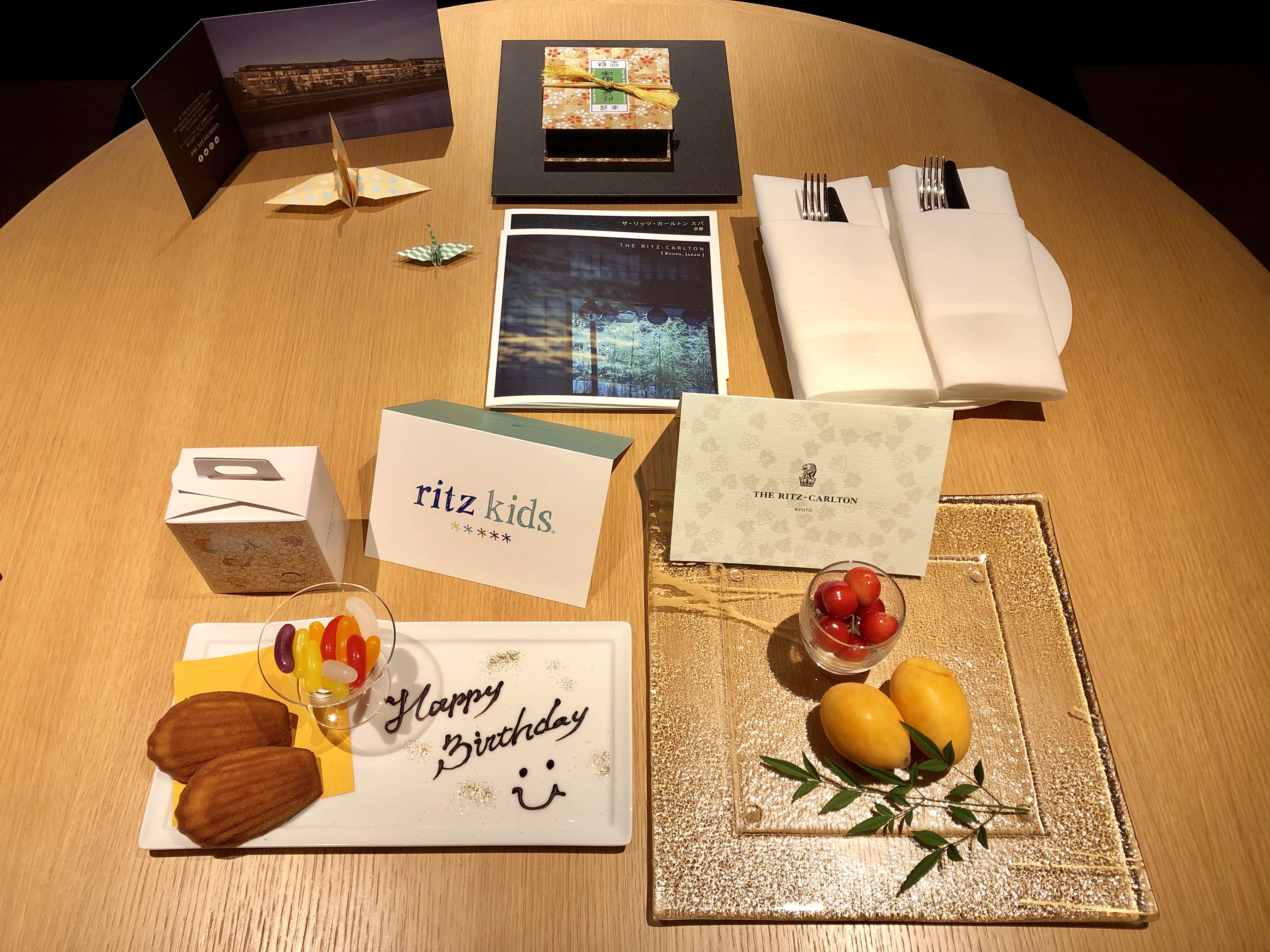 The answer: not mine. After arriving exhausted from travel, I was thrilled to find that I'd been upgraded to a luxury river room – which happened to have been originally reserved for another family! Luckily after a call to the front desk, I was assured that I was indeed in the correct room. I ate the birthday cookies and hoped that the Chen family had been upgraded to an even more luxurious room.
The surroundings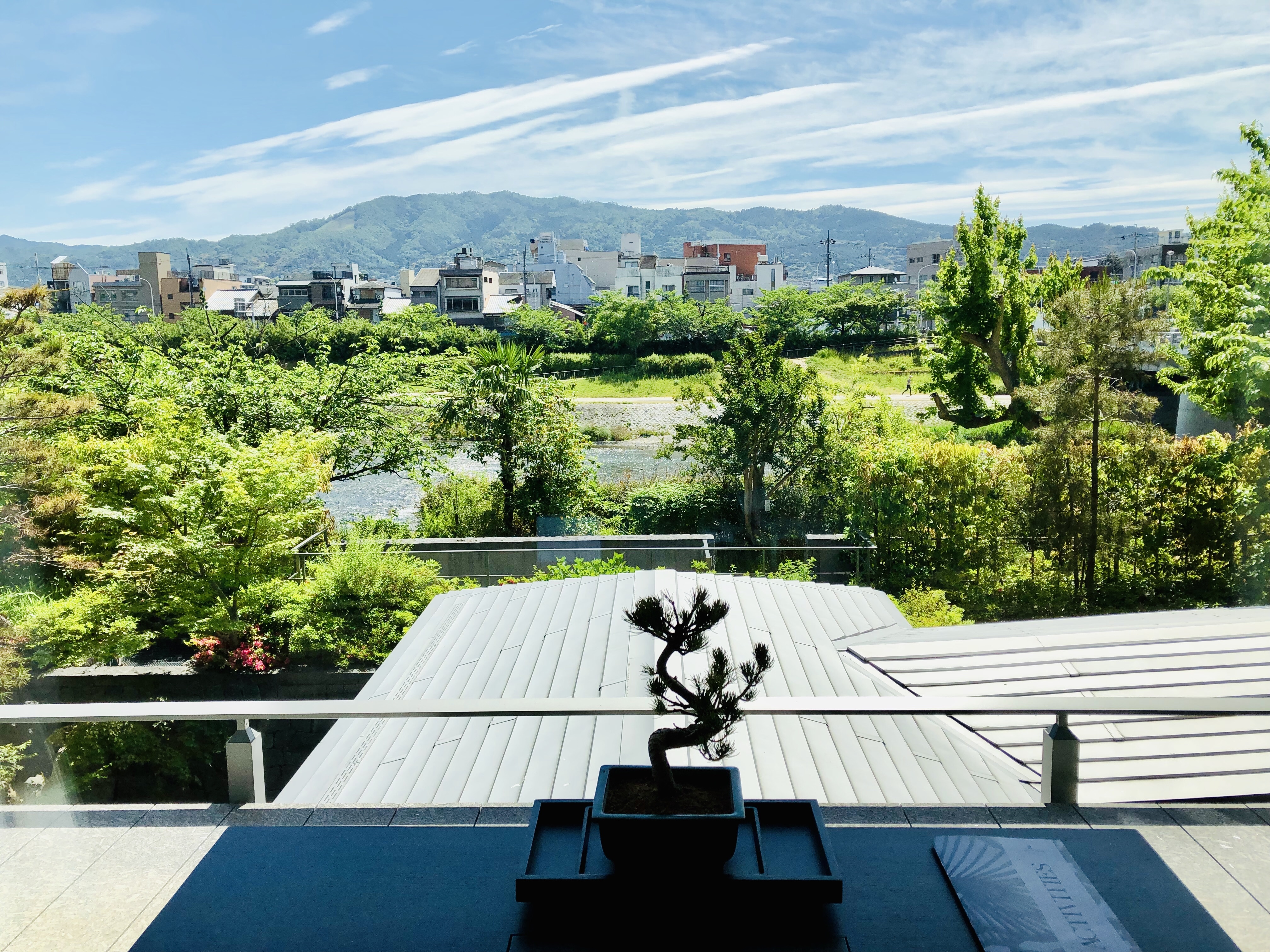 The Ritz Carlton Kyoto borders the river and is located right by the metro station. It's lovely, tranquil, and convenient.
The architecture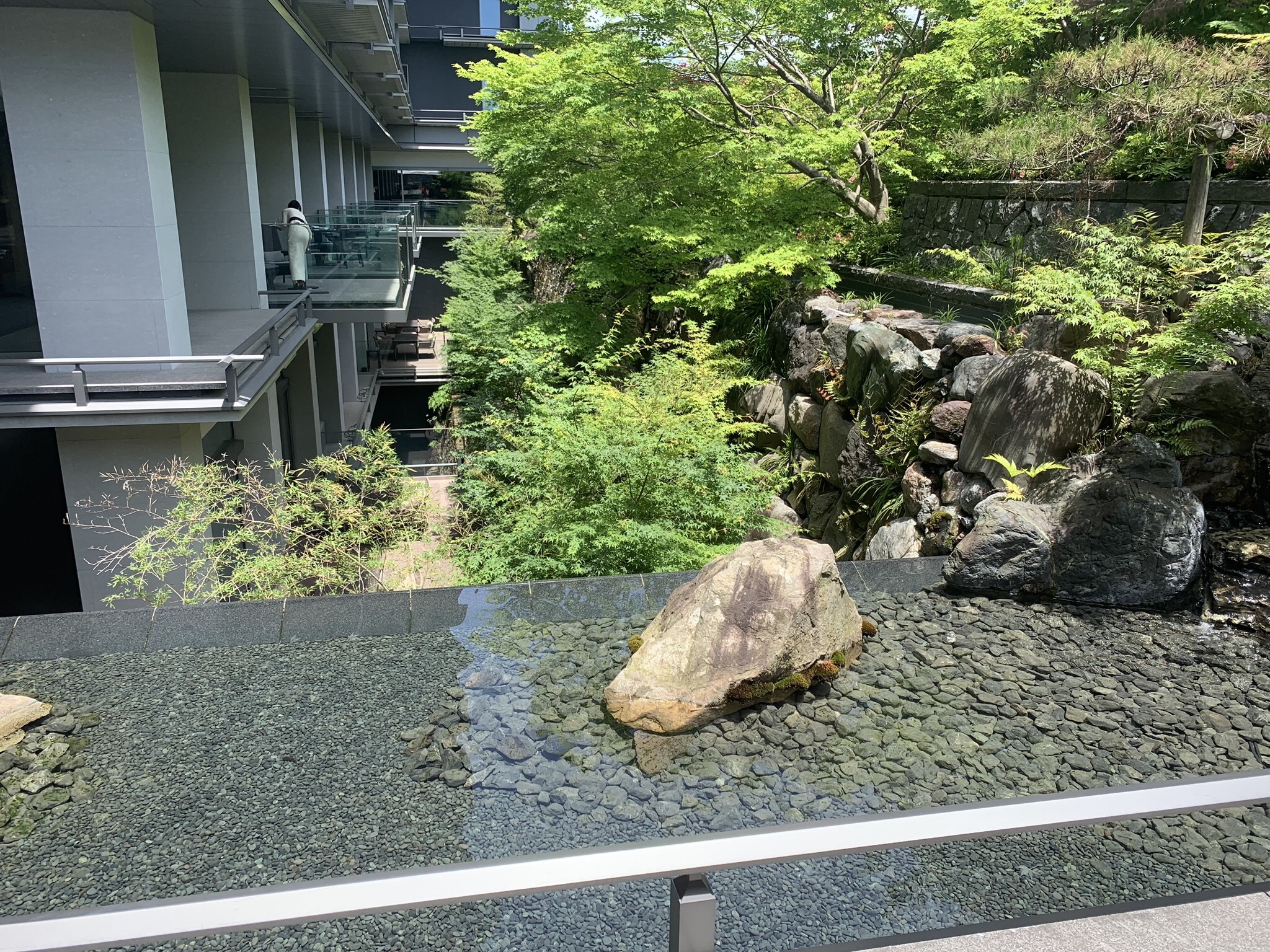 Both modern and traditional, the Ritz gives off an air of classic elegance. A theme of flowing water, from a waterfall-front bar to a series of interconnected pools, unites the building.
The amenities
I was delighted to find a few small details in the room that really made my experience.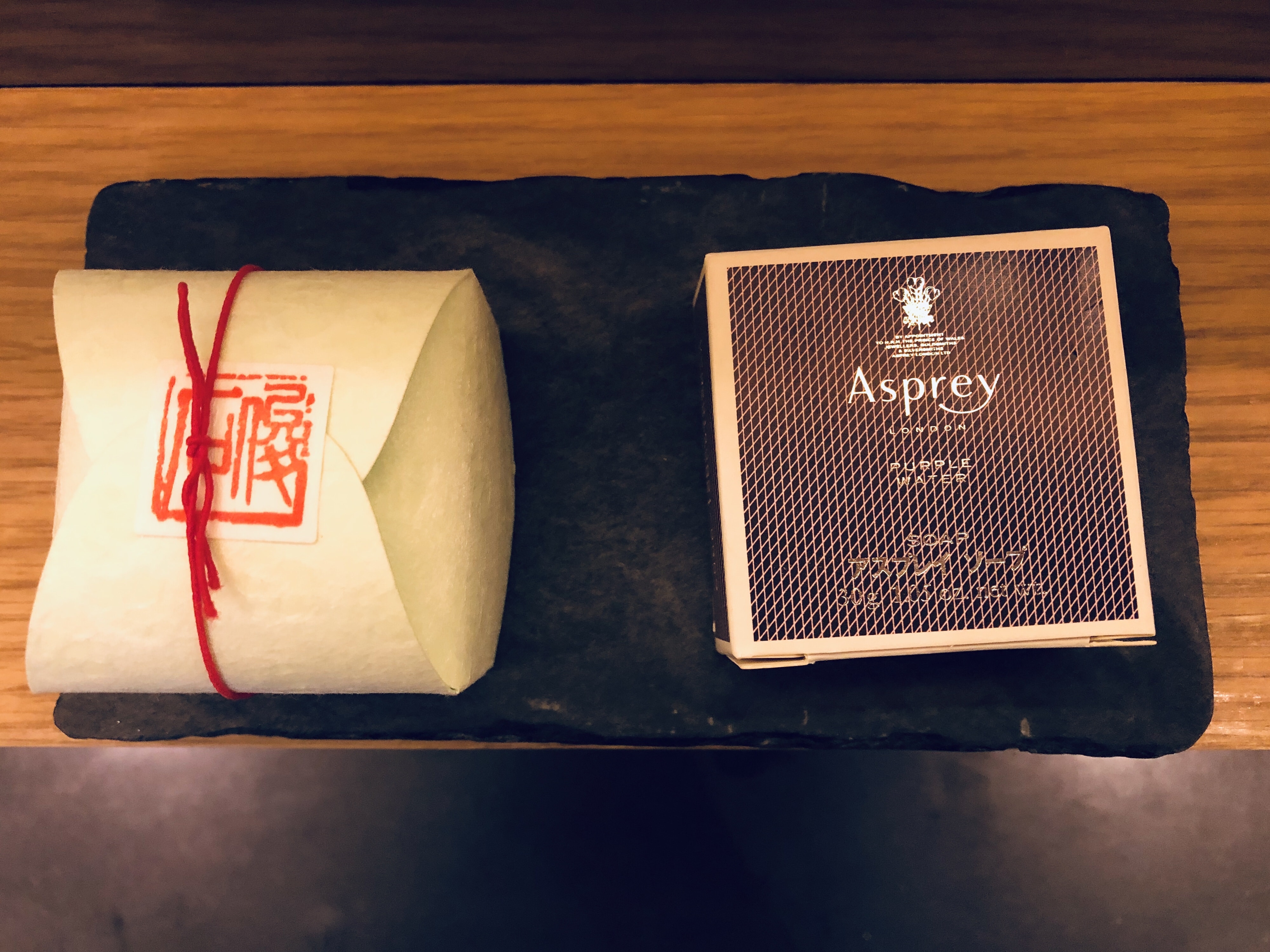 Local handmade, gold-flecked face soap – This soap was buttery soft and wrapped in the most charming packaging. Delightful!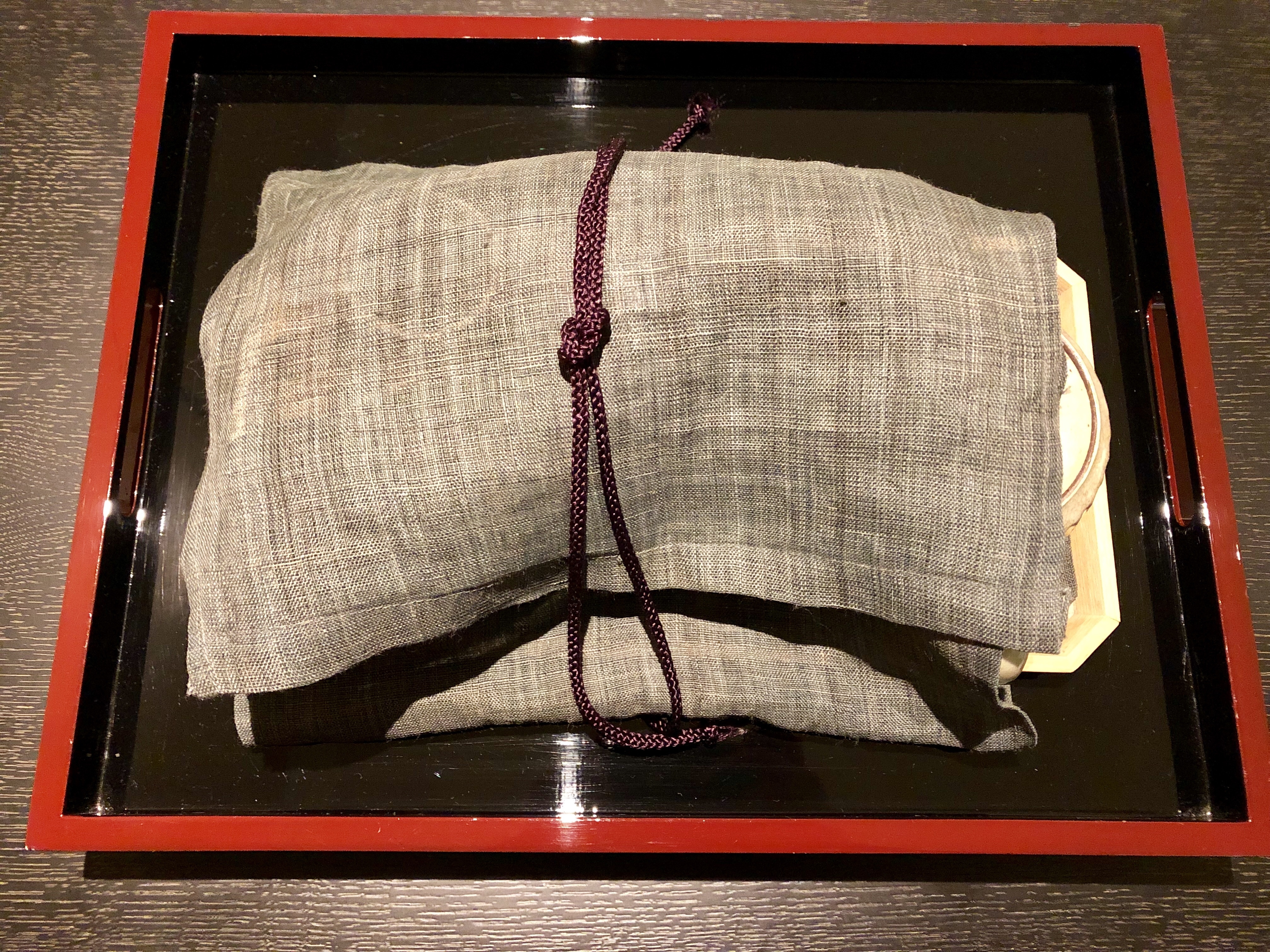 Green tea and traditional tea service set – high quality green tea accompanied a beautiful teapot and cup set. It was a wonderful way to wake up in the morning.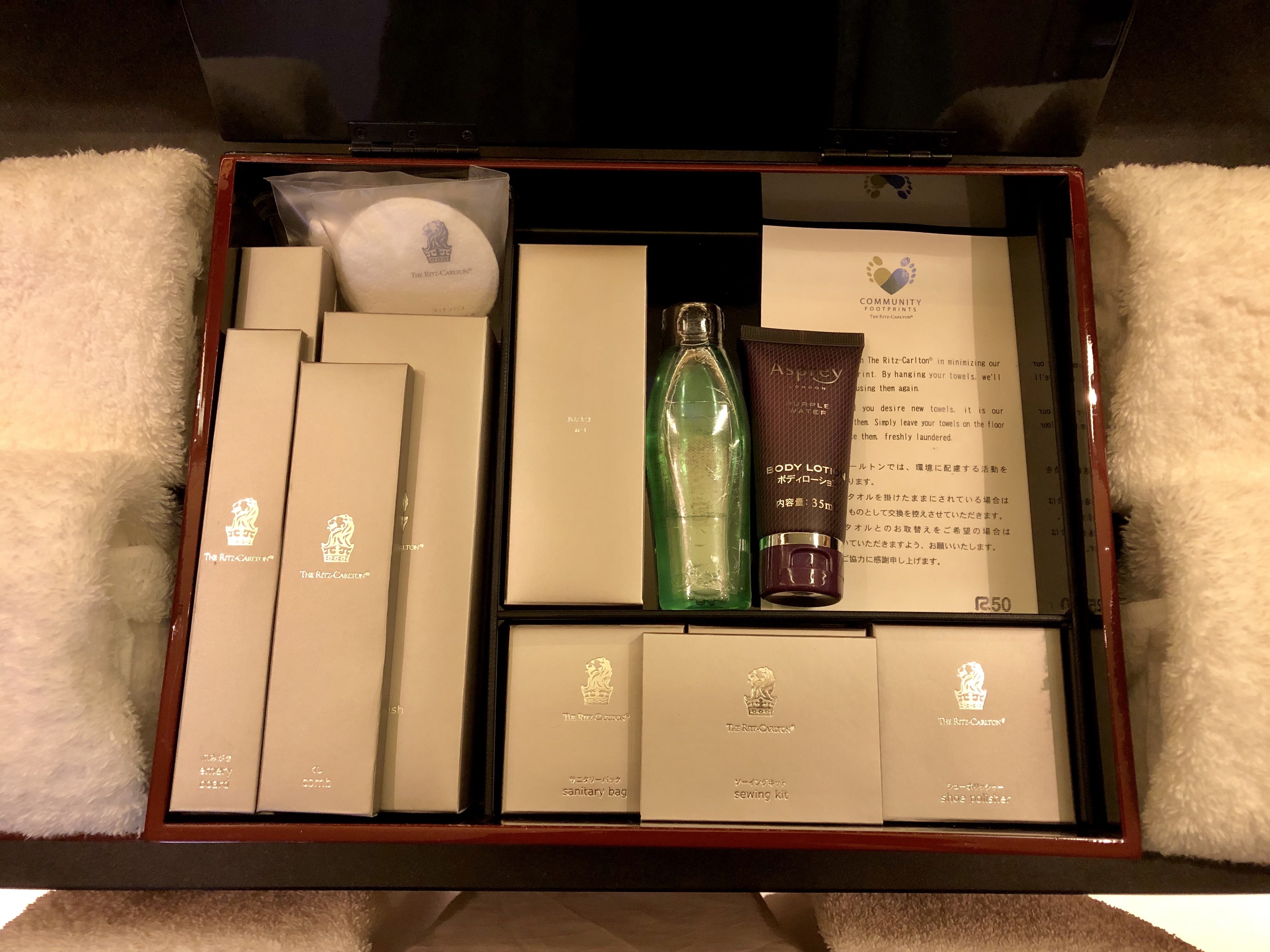 Loofah and bath salts – the open floor shower and bath came with a disposable loofah and bath salts that made for a luxurious way to relax and wash off all the traveling grime!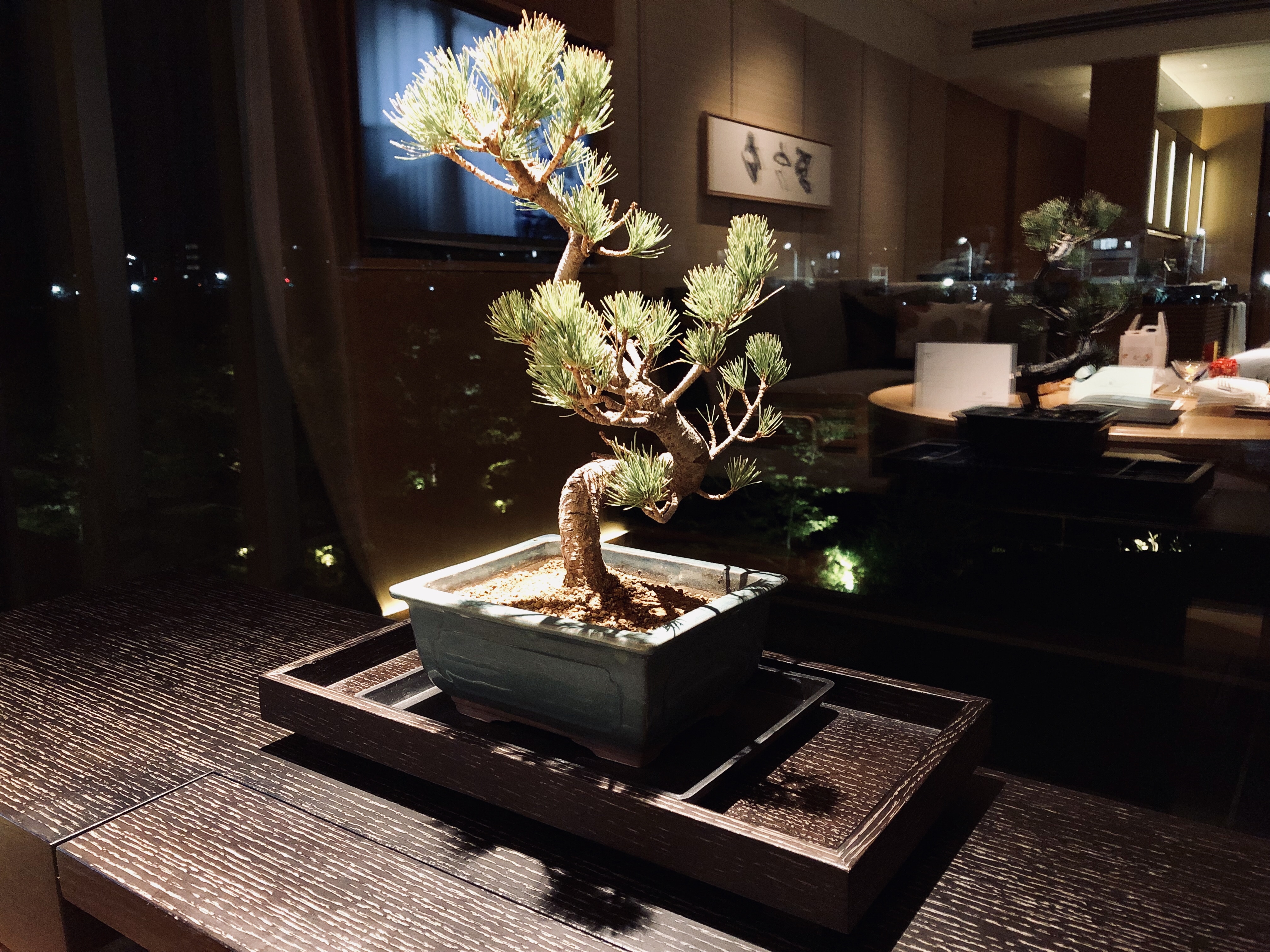 Automatic blinds and curtain – okay, I got a huge kick by being able to control the blinds and curtain from my bed side. This high tech design was so entertaining and perfect for when I didn't want to get out of my comfy bed.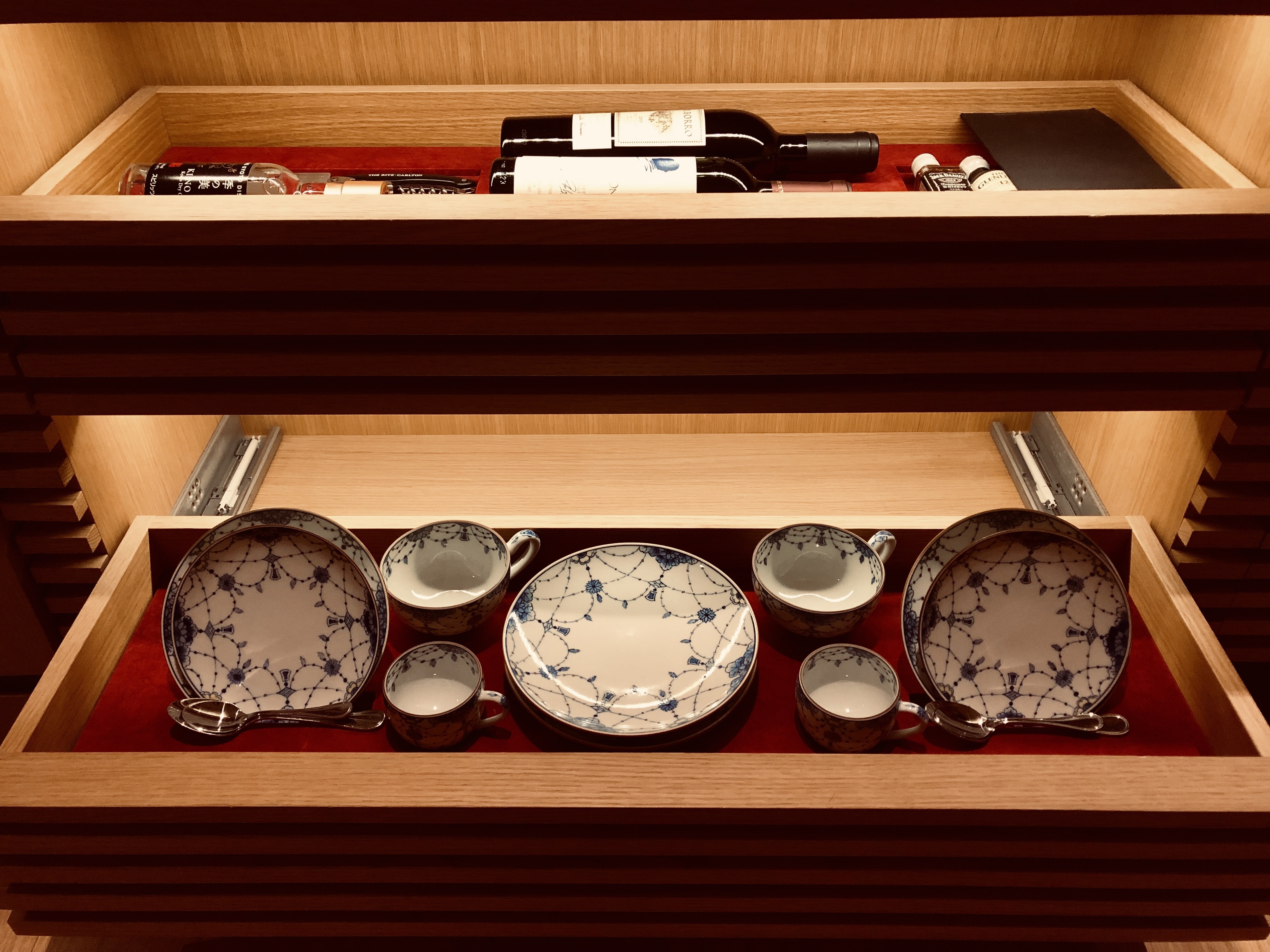 China dining set – a full porcelain China dining set was nestled away in a service drawer.
Yukata – if the fluffy bathrobes didn't suit your fancy, there were traditional yukata, truly tying back to the ryokan inspiration.
Green tea rice crackers – a lovely traditional snack in a beautiful box.
Japanese chocolate – usually the Ritz will provide Belgian chocolate squares during turn down service. The chocolate here was customized to suit the location.
Was it worth it?
Well, I'm definitely not at the stage in my life where I can drop $1000 a night on a hotel, no matter how wonderful! I was able to enjoy my stay through Marriott's reward program. I booked the hotel when it was 60,000 points per night, though now it has been raised to 85,000. I enjoyed my upgrade because I am Platinum status, courtesy of spending most of my working week in hotels!
For points, the stay was 100% worth it, from the convenient location to beautiful surroundings and lovely design. At one point it was voted in the top 10 luxury hotels in Asia, and the luxury and service really shine.
If you love to travel, I would encourage signing up for hotel rewards program. It's free to join and you can get some amazing perks!