My obsession with jiggly cheesecake began with an Insider food video that was simply mesmerizing. It showed a beautiful, fluffy, creamy cheesecake… that jiggled. It jiggled and swayed and wobbled from side to side. I was captivated and knew it was my mission to eat one of these cheesecakes. I imagined it must taste like a sweet, creamy cloud – the stuff dreams are made of!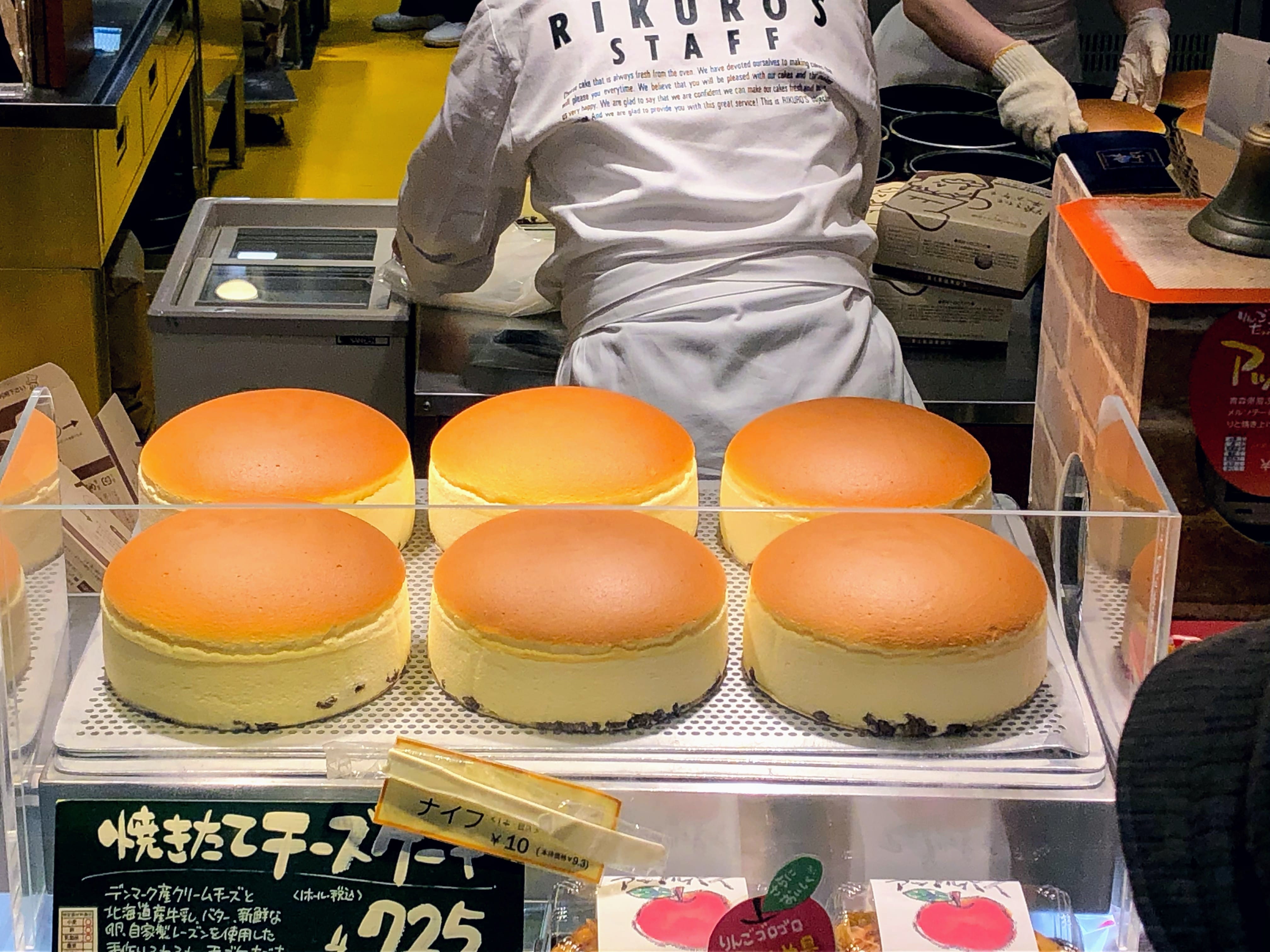 Alas, at the time the video was made, jiggly cheesecakes could only be found in Osaka, Japan at Rikuro Ojisan. This revelation was the biggest disappointment of my 20s. But there was hope! I replicated my own jiggly cheesecake recipe – it was both an adventure and a misadventure and I wanted to share the recipe I used and tips to avoid the mistakes I made. It took two tries, over 2 dozen eggs, and help from my more talented best friend before I managed to produce a souffle cheesecake.
This is the successful recipe that I used: https://runawayrice.com/desserts/cotton-cheesecake-japanese-cheesecake/?fbclid=IwAR3hmhKKglgBSNCsGO0yNktVjawso8Qnz8bnF7WWPi4Ki5MVbVKH1-ySWww#recipe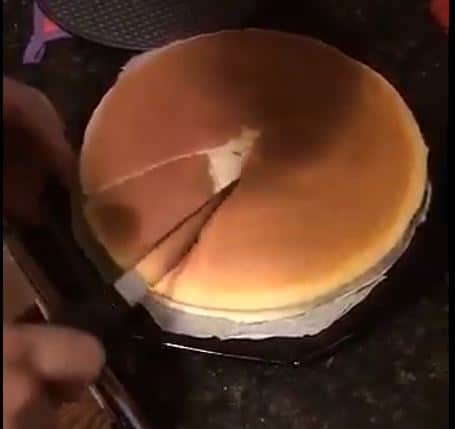 Common mistakes and helpful tips
An improperly baked cheesecake will separate out into layers –  a dense, eggy layer a the bottom (tastes like badly scrambled egg) and a fluffier, sweeter layer on top. It tastes terrible.
Make sure you fully cover the spring form pan with the aluminum without any breaks. Otherwise, the water will leak in to your batter and ruin it.
Be very precise with measurements. This cake is quite fickle, and the perfect balance of ingredients is needed to achieve a successful rise. If you have a food scale, I'd recommend finding a recipe in grams and measuring for added precision.
Be very precise with oven temperature. If you have an oven thermometer, use it to make sure the oven is at the precise temperature, so heating can vary between appliances.
Make sure to beat your meringue until there are stiff, fluffy peaks. This is the entire lift for your cheesecake. When folding the meringue into the cream cheese mixture, work gently to maintain volume and air.
Sieve and sift all of your wet and dry ingredients to remove any chunks that can reduce your rise.
Did I ever get to eat the legendary jiggly cheesecake?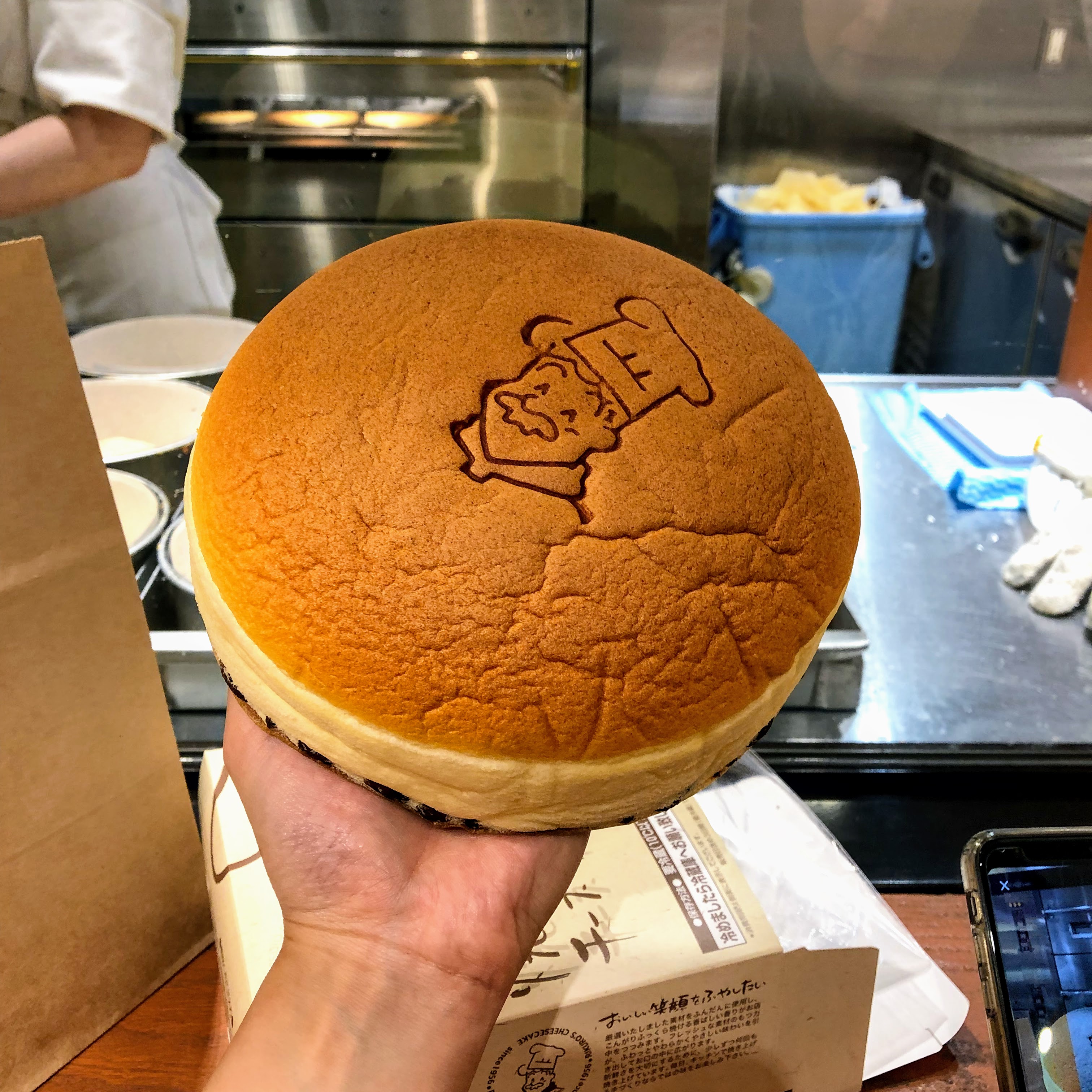 Yes! Over a year after making my homemade version, my dreams came true when I traveled to Osaka. When my friends asked me what I would do in Japan, I had only one response: "Eat jiggly cheesecake!" I waited impatiently in line at Rikuro Ojisan in the Namba district of Osaka and finally (finally!) got my hands on a jiggly cheesecake. The line is usually long, but it moves quickly. It's mesmerizing to watch the cheesecakes be turned out of the oven, unwrapped, and stamped. It's a perfectly smooth process, and after each batch rolls out a bell is rung to announce fresh cheesecake. Each cheesecake costs about $7, which is a great deal.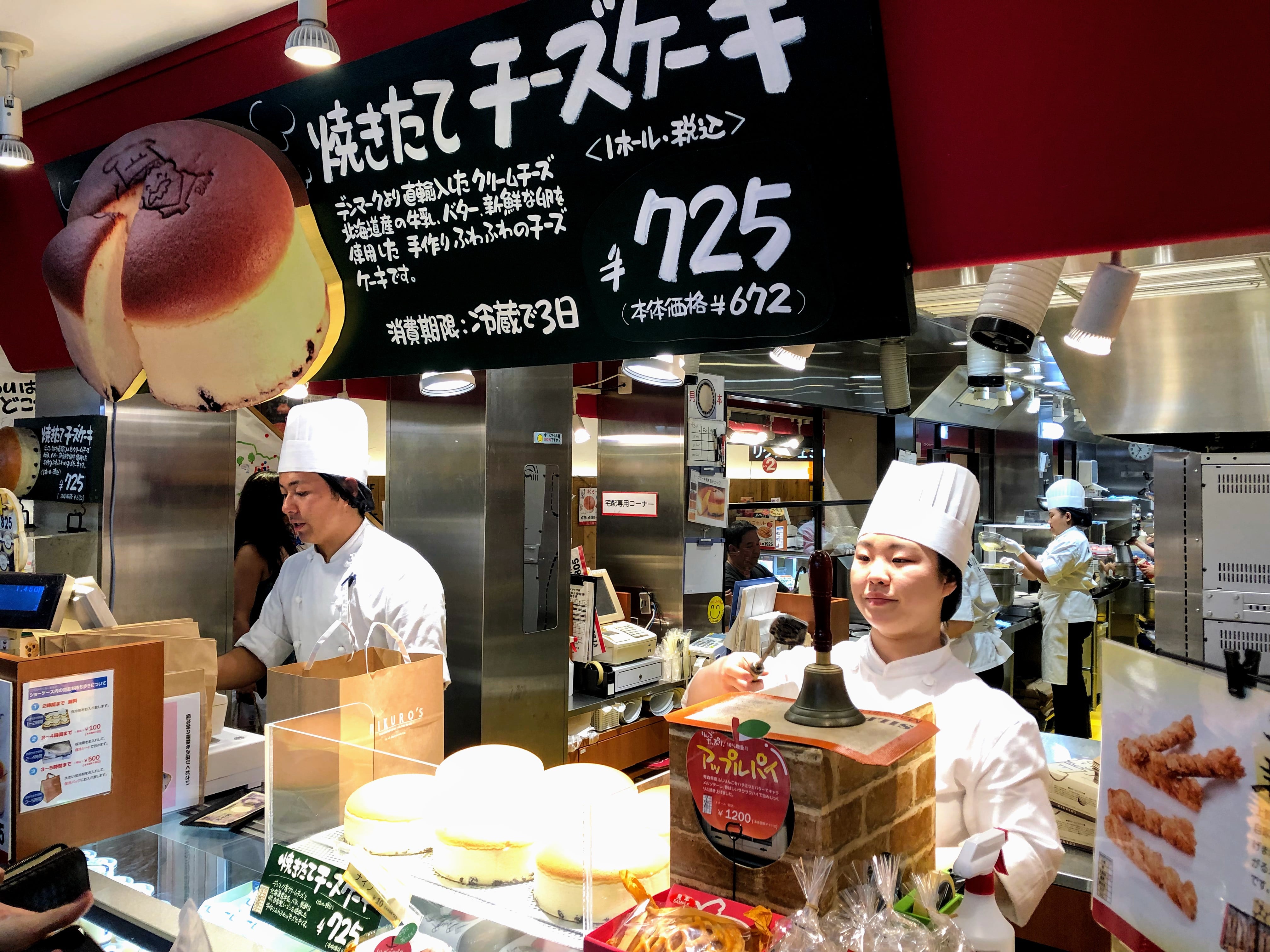 Which was better – homemade or the original?
Ease of obtaining: honestly the homemade cheesecake is a huge pain to make. If I could purchase fluffy cheesecake down the street, I would 100% just buy a cheesecake instead of making my own. Unfortunately, I had to fly all the way to Japan to actually buy one.
Overall fluffiness: the homemade cheesecake successfully jiggled, but it quickly deflated after being removed from the oven. It was still very light and soft. The original cheesecake was SUPER FLUFFY and had the texture of a soft cotton cloud. The standardized baking process definitely leads to an impressive, fluffy texture.
Overall taste: the homemade cheesecake has a slightly sweet, slightly eggy, and creamy cheese flavor. It tasted especially good after be chilled in the fridge (at which point it totally deflated). The original version had a similar flavor, but was far more eggy. It tasted a bit like an omelette cake, which was a little disappointing. There are also raisins at the base of the cake, and I hate raisins (sorry, it's true). My guess is that the original version has far more egg whites in order to achieve the fluffy texture.
While the original had a far more impressive, unique, and jiggly texture, my homemade version actually tasted better. Which means – you should definitely try making your own! And if you're every in Japan, it's worth stopping by to pick up this legendary cheesecake.
Sharing to Fiesta Friday, co-hosted by Antonia @ Zoale.com!