A rich, moist muffin with a tender crumb, bursting with fresh blueberries and topped with a cinnamon sugar crumble – these coffee cake blueberry muffins are the perfect bites of sweet happiness.
I love coffee cake because it's always so deliciously moist and has that wonderful sweet layer of melty brown sugar and cinnamon in the middle and crumble on top. My dad used to make the boxed version on Sunday's, and I would anxiously peek at the oven as it baked. I just couldn't wait to eat a big slice with a glass of milk.  And I love muffins because of the excellent surface area to volume ratio – you get lots of crusty muffin top to go with a fluffy center that can be packed with all sorts of fillings.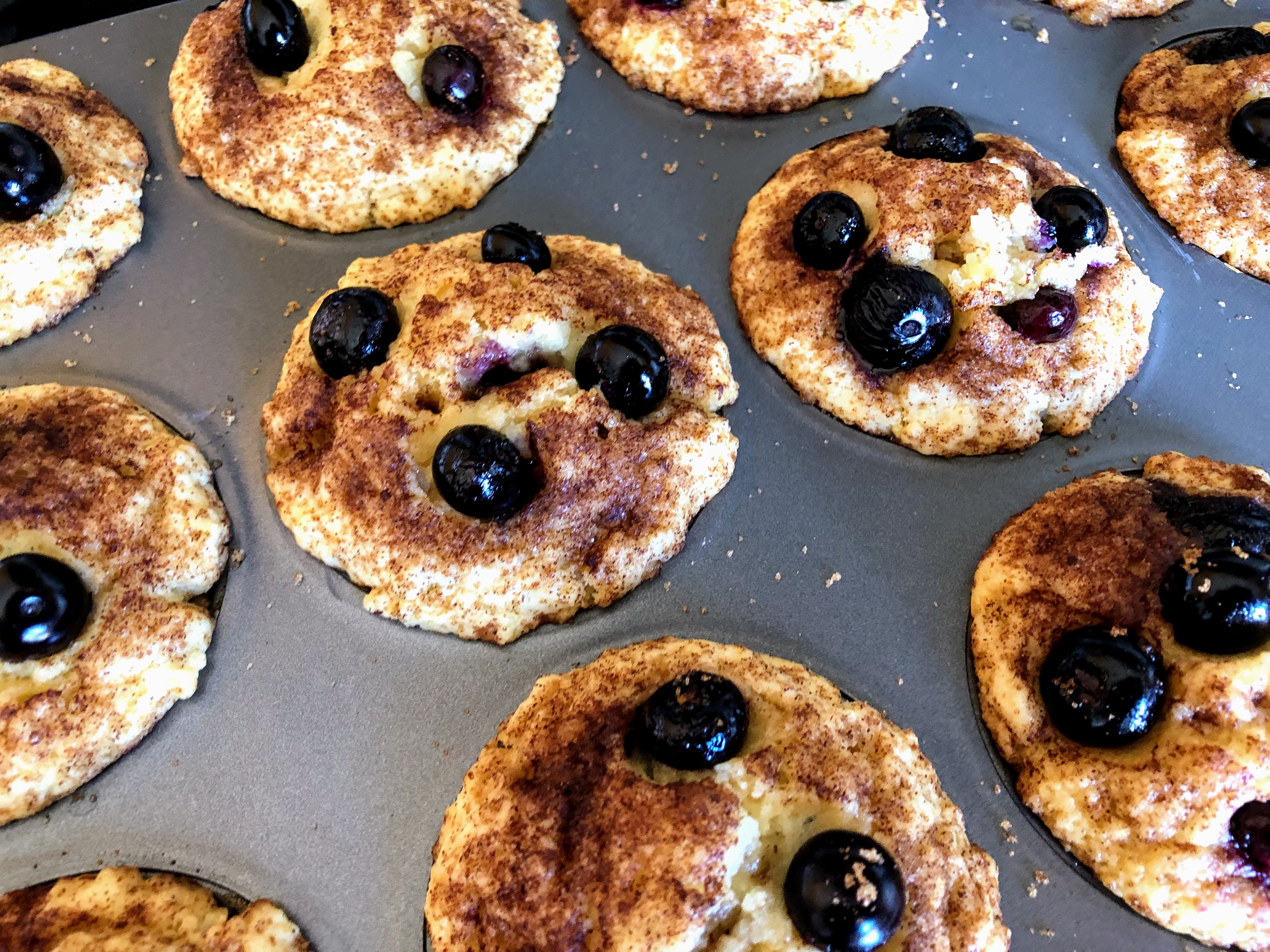 This Sunday morning I woke up with a craving – a cinnamon-topped blueberry muffin that was as moist and fluffy as coffee cake. My Simple Cinnamon Muffins have that wonderful cinnamon flavor, but the texture wasn't quite what I was seeking. Then, a revelation – a coffee cake blueberry muffin, with the texture of coffee cake and the crisp crust of a muffin. It's quick to pull together and makes your house smell like pure heaven. The slight tartness of the berries balances out the richness of the cake. Be warned, this recipe is not diet-friendly, as there is a healthy amount of oil and butter to achieve the right texture. But it's definitely good for the soul!
Recipe adapted from Lil Luna's easy coffee cake: https://lilluna.com/recipe-tip-deal-and-video-of-the-week-quick-coffee-cake/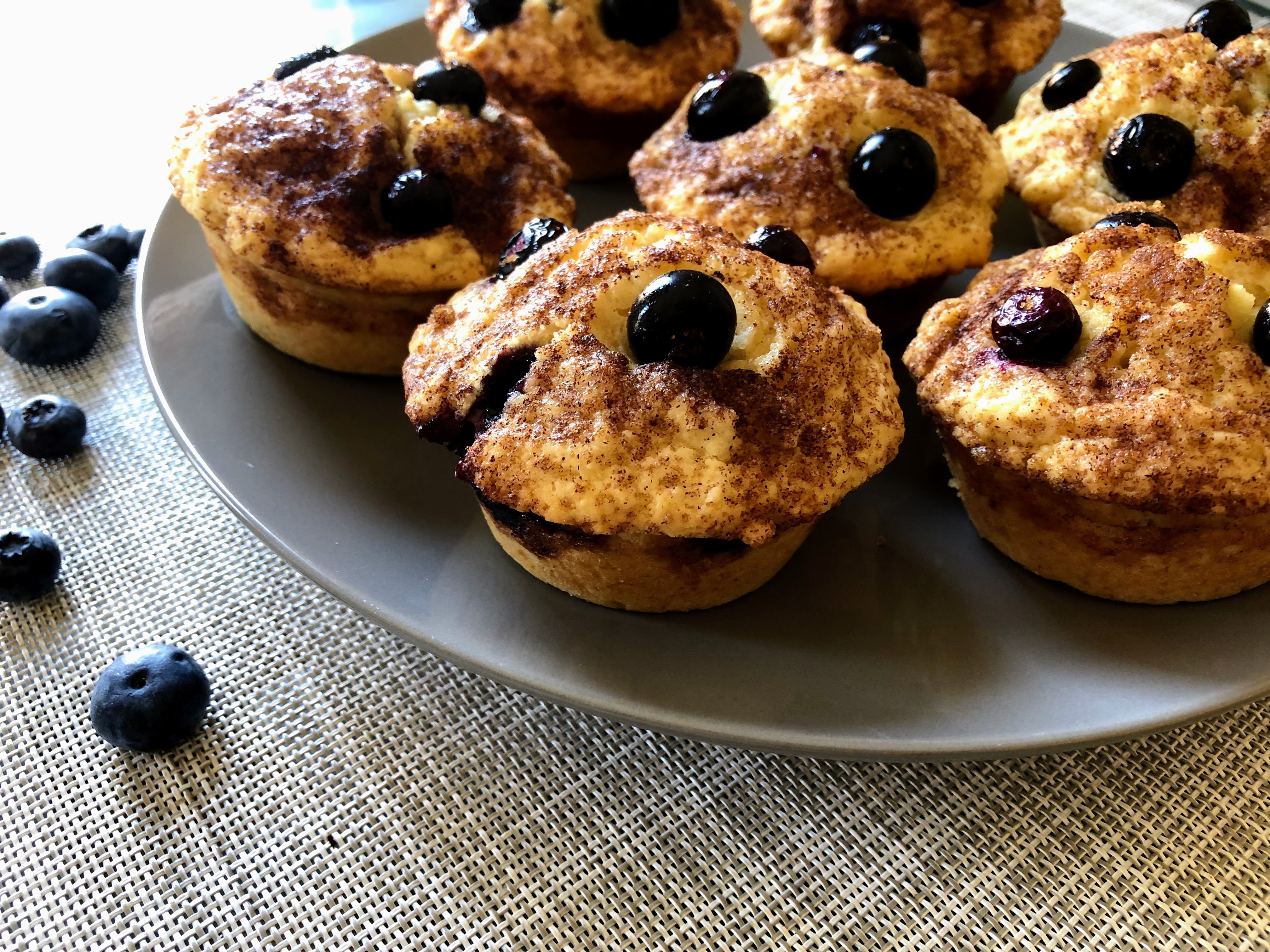 Coffee cake blueberry muffins
Prep time: 20 minutes
Cook time: 25 minutes
Servings: 12 muffins
Ingredients
For batter:
1 cup oil
2 eggs, beaten
1 tsp vanilla (optional)
1 cup milk or milk substitute
3/4 cup granulated sugar
3 cups flour
3 tsp baking powder
1/2 tsp salt
For crumble and toppings:
1 cup brown sugar
1 tsp cinnamon
1/4 cup melted margarine or butter
1 pint fresh blueberries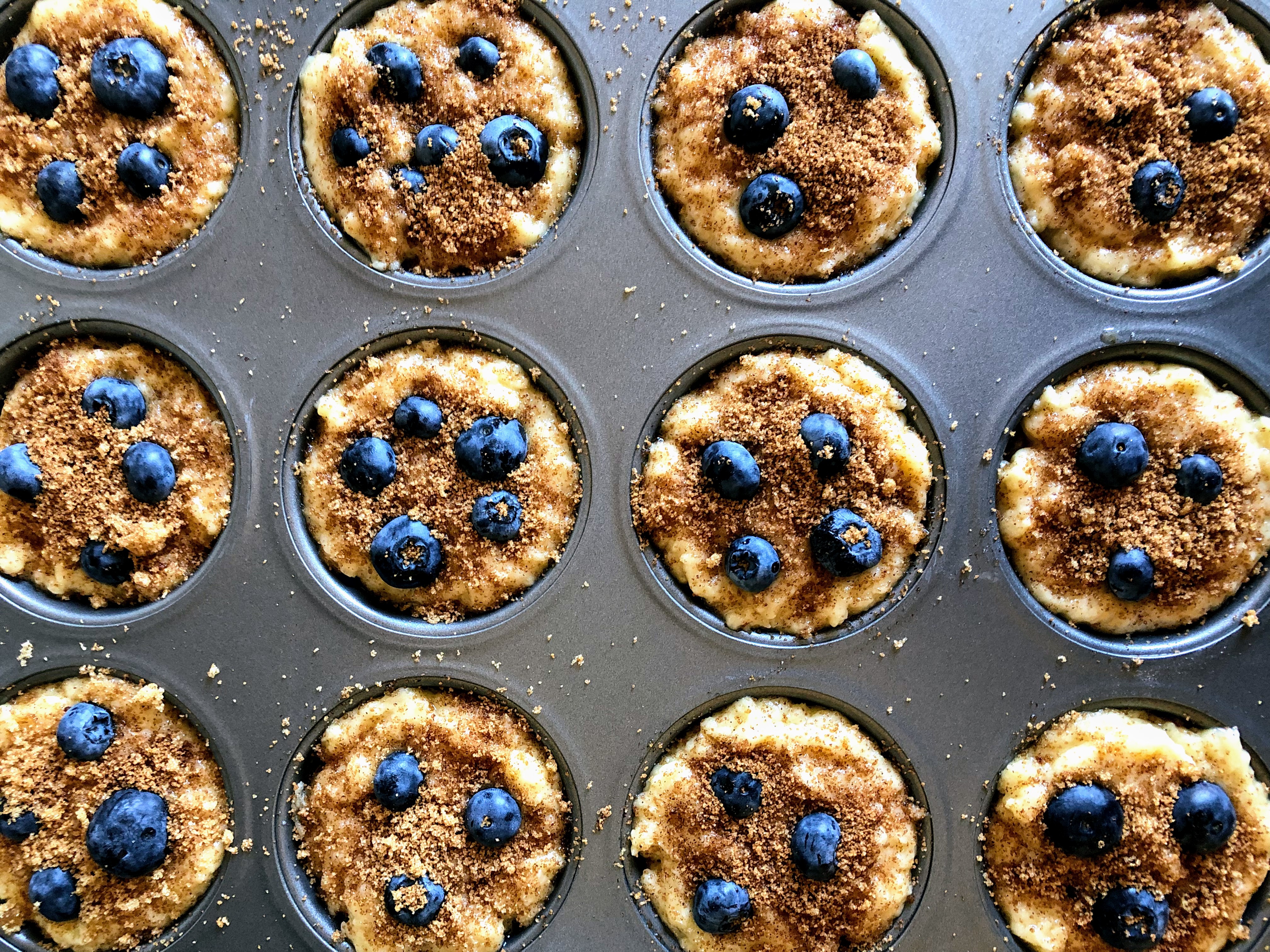 Directions
Preheat oven to 350 degrees Fahrenheit and grease a standard muffin tin
Combine brown sugar and cinnamon in a small bowl to create crumble
Mix wet ingredients – oil, milk, eggs, vanilla – in a medium mixing bowl
Mix dry ingredients – flour, sugar, salt, baking powder – in a large mixing bowl
Pour wet ingredients into dry ingredients and whisk until combined. The batter should be quite sticky
Fill each muffin cup halfway, then place 3-5 blueberries on top. Push the blueberries into the batter.
Sprinkle a very generous layer of cinnamon sugar crumble
Fill muffin cup up to the top, then place another 3-5 blueberries on top.
Sprinkle another generous layer of cinnamon sugar crumble. Drizzle melted margarine on top of each muffin
Bake for 25 minutes until light golden and toothpick comes out clean (there may be some blueberry juice), then remove from oven and let cool
The bake time might be longer than expected because of the moisture from the berries, so be patient! These muffins were delicious and kept well so they could be enjoyed throughout the week.