Even though Yosemite is only a 4 hour drive away, I've flown to China more times than I've visited the iconic national park. Actually I'd flown to China infinity more times than I'd gone to Yosemite, because, up until 2 weeks ago, I'd gone to Yosemite all of 0 times. I'd heard about how beautiful it is, how it's the crowning gem of US national parks, but I could never summon the energy to research permits and then cart myself over.
I can tell you that Yosemite is just as breathtaking and worth it as everyone says it is. 10 Lakes Trail was a great introduction to the park. It's not one of the most popular hikes, but it gives you gorgeous views, diverse terrains, and a beautiful spot for an overnight camp. 
Other hikes from around the world: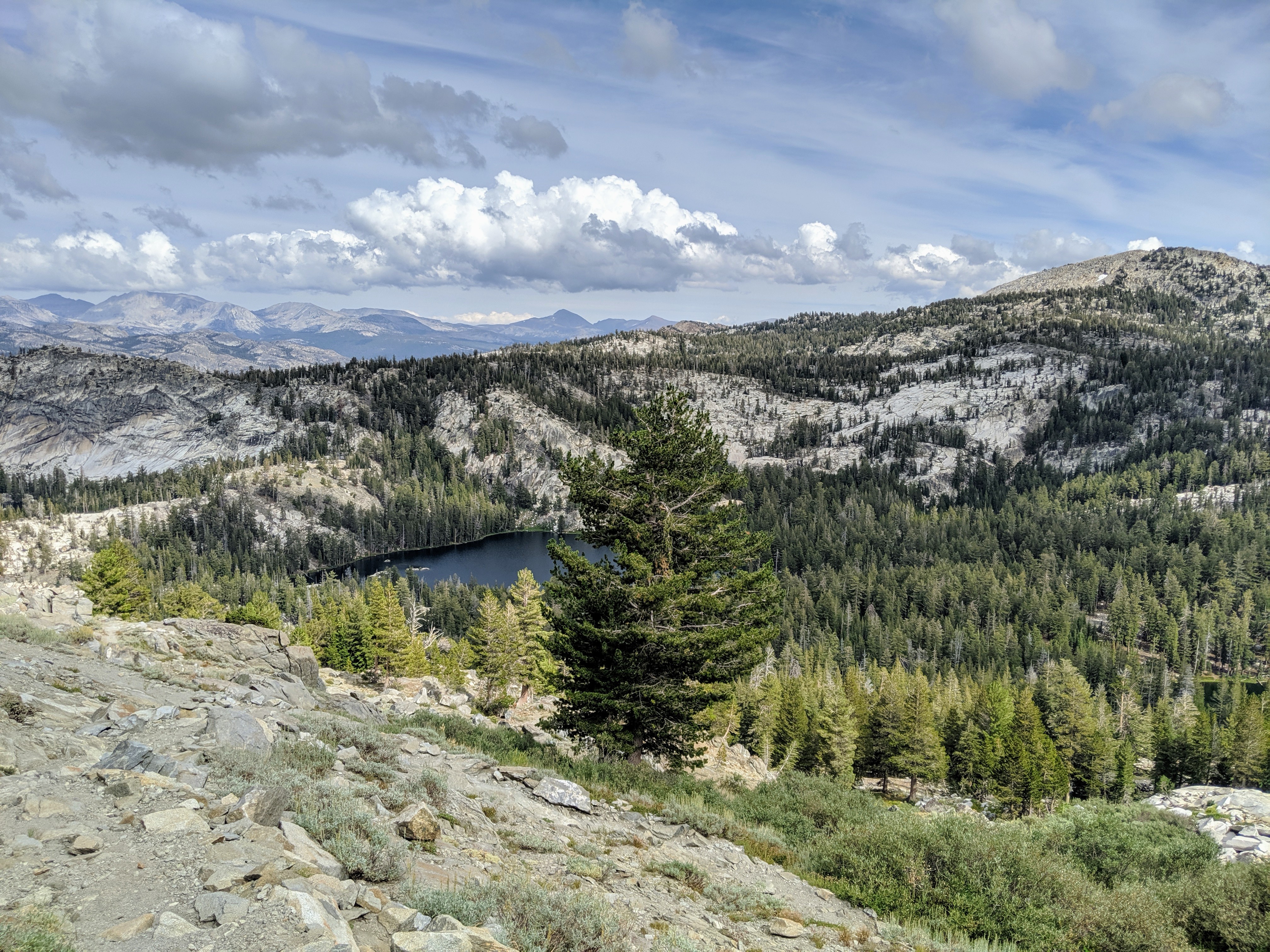 10 Lakes Trail, Yosemite National Park
Distance: 12.4 miles out and back
Elevation gain: ~3000 ft
Do you need a permit? Yes
Difficulty
The hike starts with a moderate climb and is pretty much a steady uphill hike until the 4 mile mark, where it becomes a crazy uphill hike that goes straight up. It's steep for about a mile before almost immediately starting to descend. The last mile before hitting the first of the 10 lakes is a steep downhill, which is easier on your heart but harder on your knees.
The return is more moderate – it begins with the steep climb up and down, and then becomes a steady descent back to the trailhead.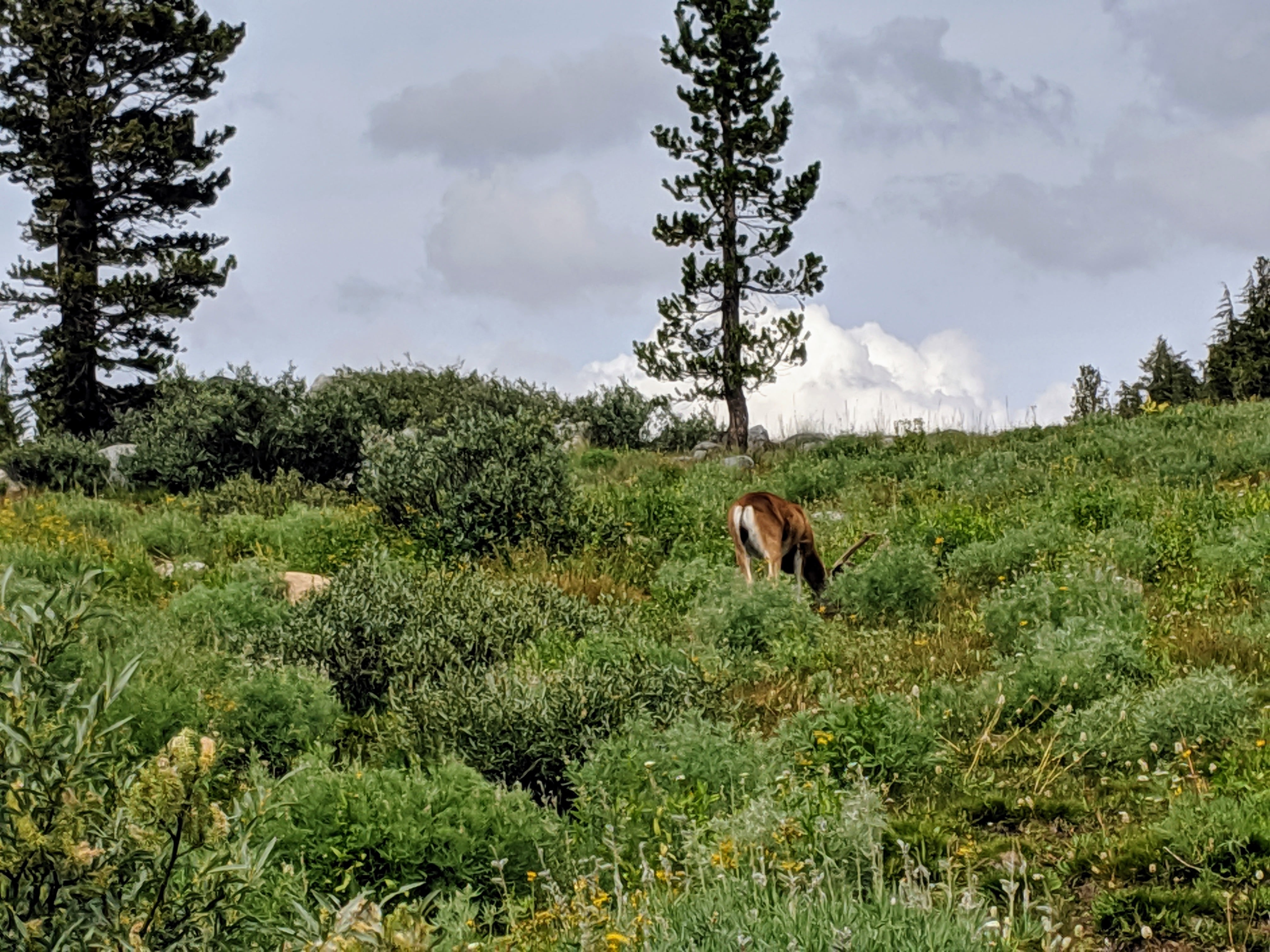 Terrain
The trail starts with loamy woods before transitioning quickly to bright, open white rock with great views of the surrounding mountains. The trail becomes forested once more, with an occasional break into grassy fields. The top of the final peak is grassy and we were able to see deer and the largest ground squirrels I have ever encountered in my life. The final descent is open and rocky with breathtaking views of the lake.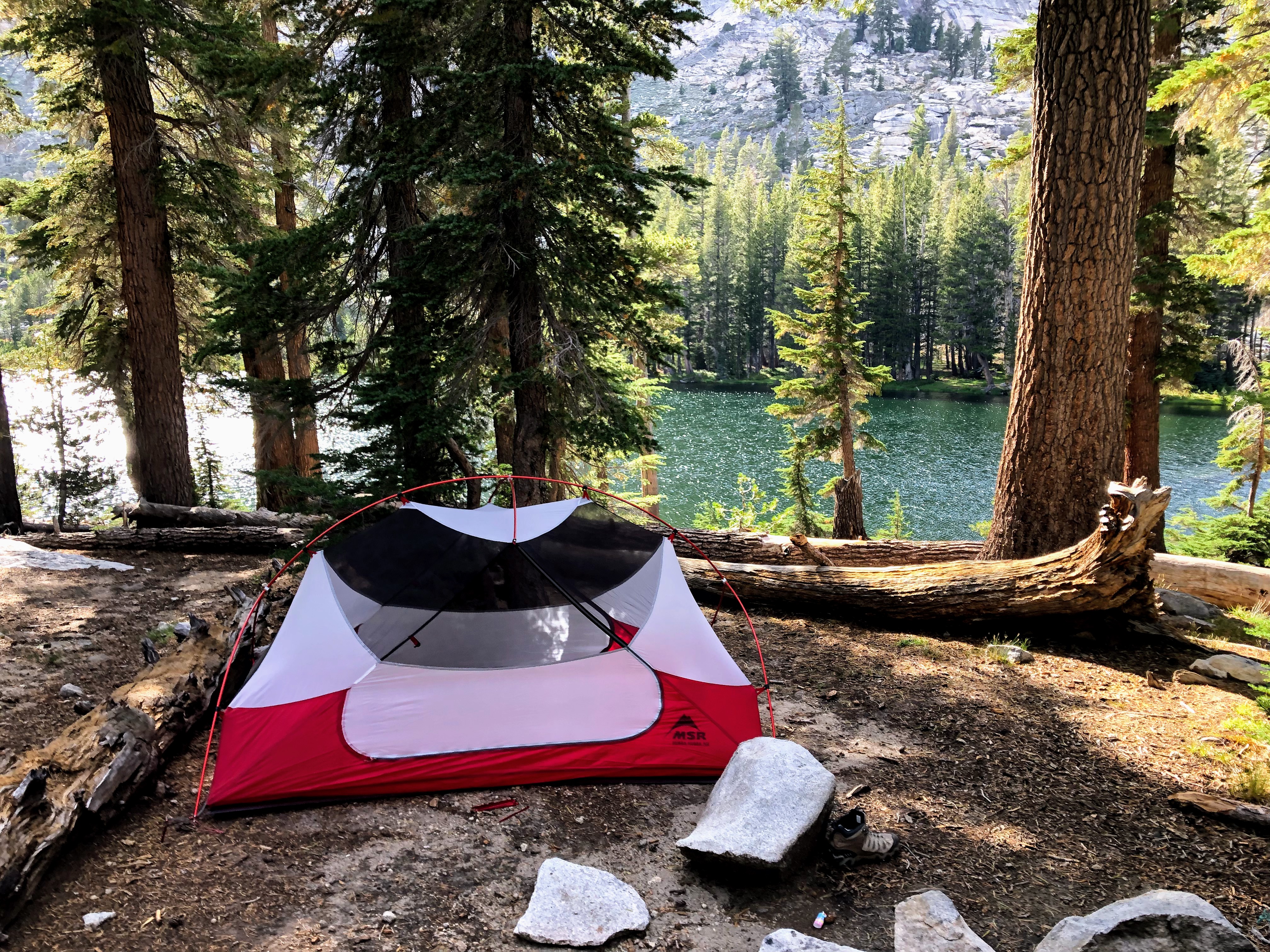 Camping
There is plenty of room for camping and fire rings already in existence. You need to camp 100 ft from the lake, and any fires must be set in a fire ring. Rather than stay by the main lake, we went out a bit further on the trail to a nearby lake. We had the luxury of being completely alone and were able to take a dip in the beautifully clear, icy cold lake.
What we brought
You can reference my post How to prepare for your first backpacking trip for my packing list. Do make sure to bring:
A bear canister
enough water for the hike in and a way to purify / filter / boil water as the lakes are the only source of water on the trail
We also went in early September, so the weather was beginning to cool down at night. I needed long-sleeved Heat tech shirt and leggings and a down vest from Uniqlo to stay warm at night.
What we ate
Despite being out in the wilderness, I still thought a lot about food! There's nothing like a good meal after a day of hiking. We snacked largely on Rx Bars and Kind Bars and had some tasty freeze-dried meals – the Backpacker's Pantry Pad Thai from REI was particularly delicious and was just the right amount for 2 people. We also brought ingredients for s'mores which we roasted over our fire, and it was the perfect sugary treat to end the day.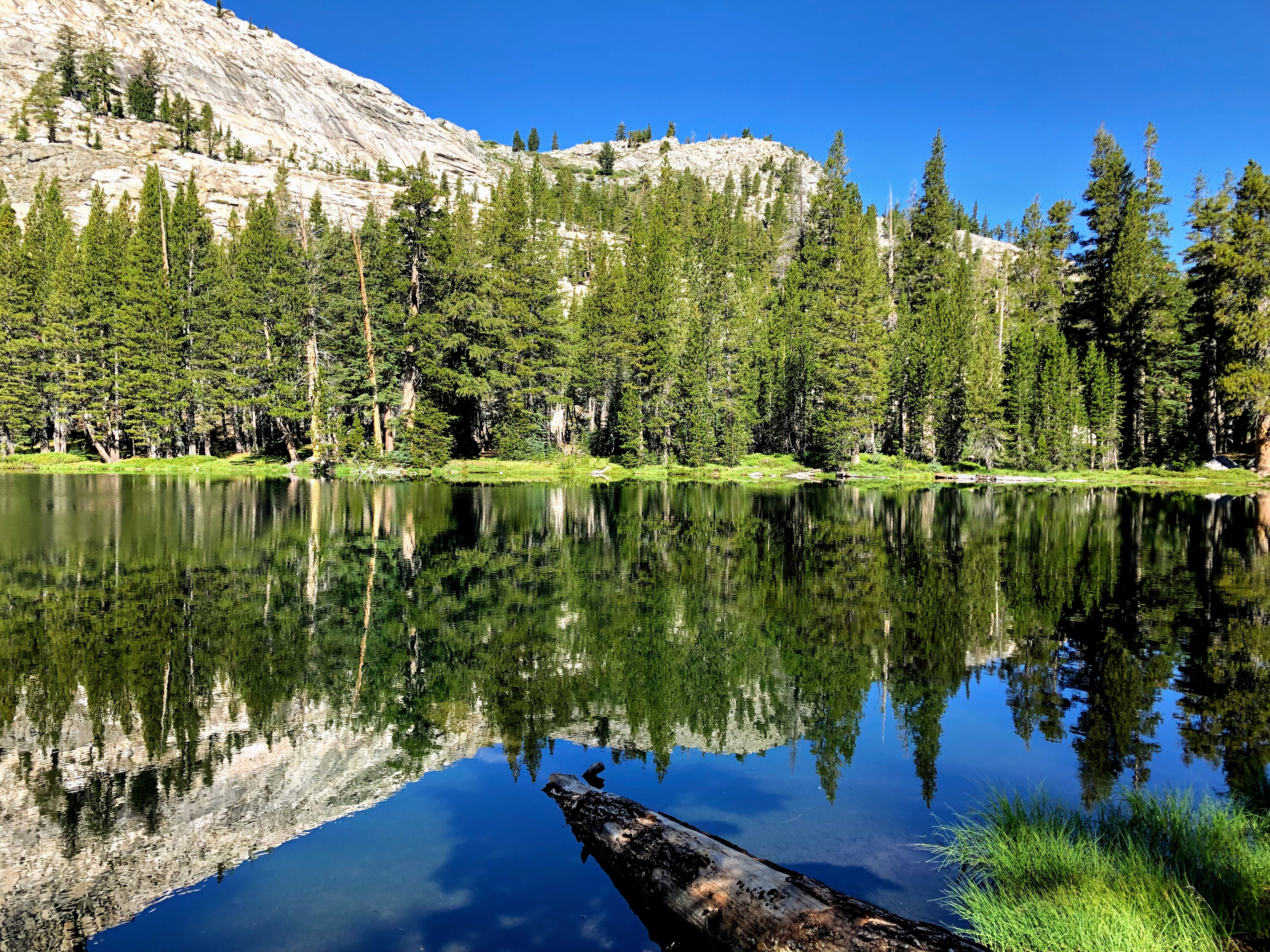 Some of my favorite moments from 10 Lakes Trail, Yosemite
A beautiful, grassy field surrounded by mountains and forest about halfway through the hike
The view partway down the final descent where you can see 4 of the 10 lakes nestled among the mountains
A breathtakingly cold and invigorating swim at our final campsite
The mountains reflected so perfectly in the lake early in the morning