It's a Sunday morning in SF and maybe you're a little (or a lot) hungover, maybe you're doing okay. But regardless, you know that in an hour you have to be at brunch. Because brunch in SF isn't just a meal – it's a lifestyle. New Yorkers will wait in line for the club, SF residents will wait 2.5 hours to get a seat at Plow (am I guilty of this? Unfortunately so). Lines stretch around the block, and at the end lies the promise of perfect Eggs Benedict, Instagram-worthy charcoal pancakes, or a savory slab of Millionaire's Bacon. There's a plethora of restaurants to choose from, but as an SF resident with a passion for brunch, I humbly present my to-go list of brunch spots. Wait times are from my experience for tables of 2 around 11am 🙂
Zazie
Wait time: 45min – 1.5hrs
My favorite order: Miracle Pancakes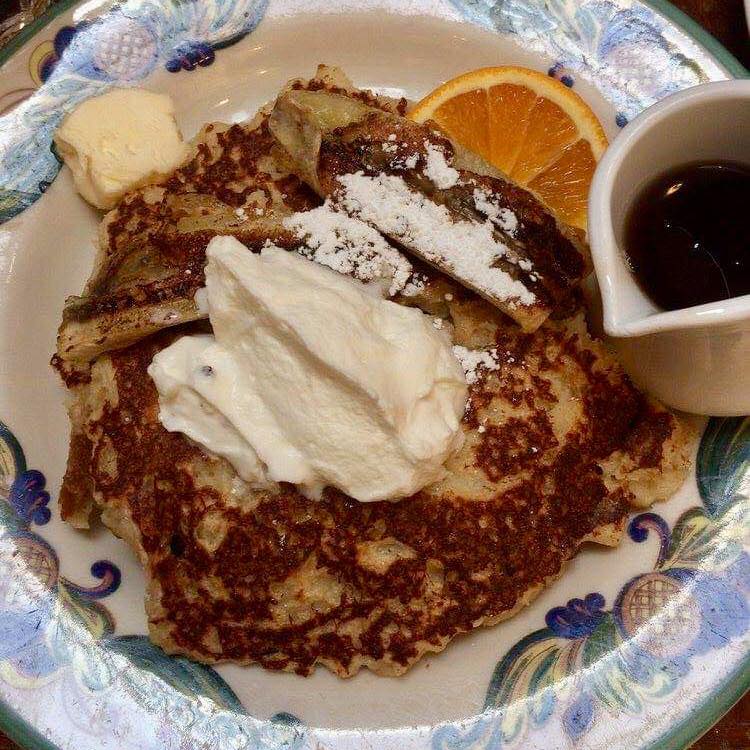 This adorable little French bistro has some serious lines and is perhaps the icon for SF brunch. But it is not overhyped – it is simply that good, with it's perfectly runny Eggs Benedicts and ruin-your-Keto-diet fluffy pancakes and French toast. The Miracle Pancakes vary, with flavors ranging from bread pudding to lemon poppyseed to cornbread. And beyond just the delicious food? Zazie is a tip-less restaurant with prices reflecting the final cost so that they can provide benefits and retirement accounts for their workers.
Sweet Maple
Wait time: 20-45min
My favorite order: Blackstone Benedict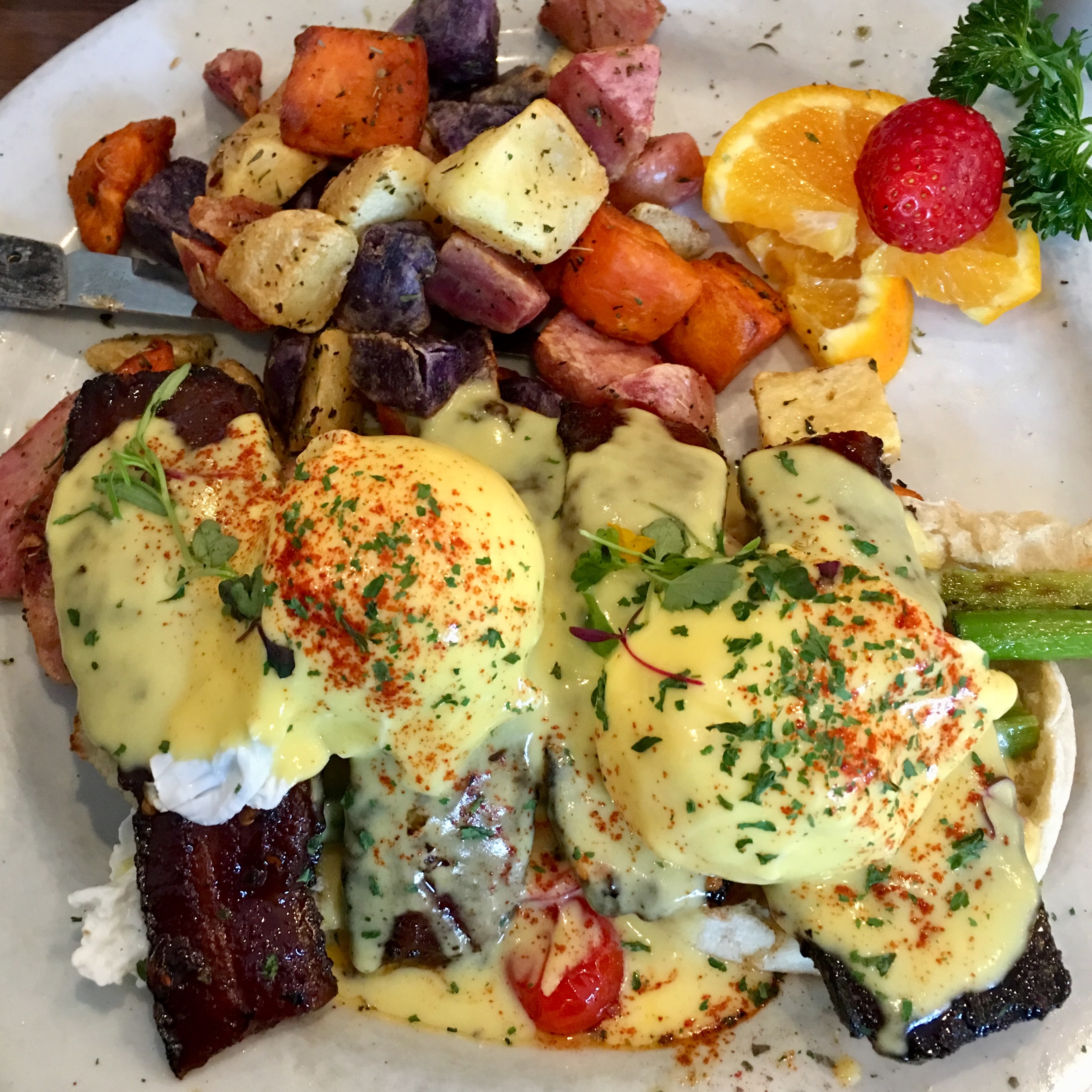 Sweet Maple's claim to fame is its Millionaire's Bacon, a thick slab of pork belly dripping with savory and sweet flavor. Its menu fuses Asian comfort food with American classics so you can have Omurice followed by Citrus French Toast. Sip on complementary coffee and water as you wait and dream about the delicious foods in store. Sweet Maple has two sister restaurants in the city – Kitchen Story and Surisan, both of which I find equally delicious.
Brenda's French Soul Food
Wait time: 45min – 1hr
My favorite order: Beignet Flight
In a state known for kale salads and green juices, Brenda makes food to cheer the soul, especially if your soul is a big fan of butter and carbs. Prepare to fill yourself with warm, fluffy beignets generously dusted with powdered sugar and buttery, cheesy grits. And don't forget the biscuits, which will crumble and melt in your mouth. The experience is simply divine, but do make sure to clear your afternoon so you can peacefully digest away your food coma.
Dottie's True Blue Cafe
Wait time: 45min – 1hr
My favorite order: Whiskey Blueberry Crumble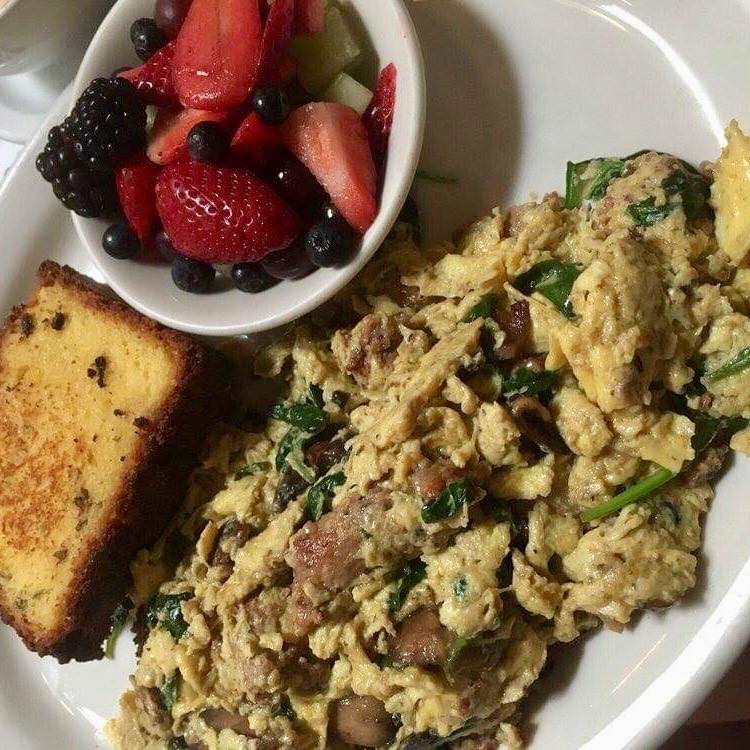 Imagine your favorite neighborhood diner meets SF hipster vibes, and you have Dottie's True Blue Cafe. From vintage-style decorations to artfully coffee-stained menus and mason jar glasses, Dottie has a great energy and ambiance. A rotating selection of housemade pastries are a true standout and a must-order. Generous portion sizes and their famed jalapeno corn bread will have you waiting in line again and again.
Wooden Spoon
Wait time: 15min
My favorite order: Eggs Benedict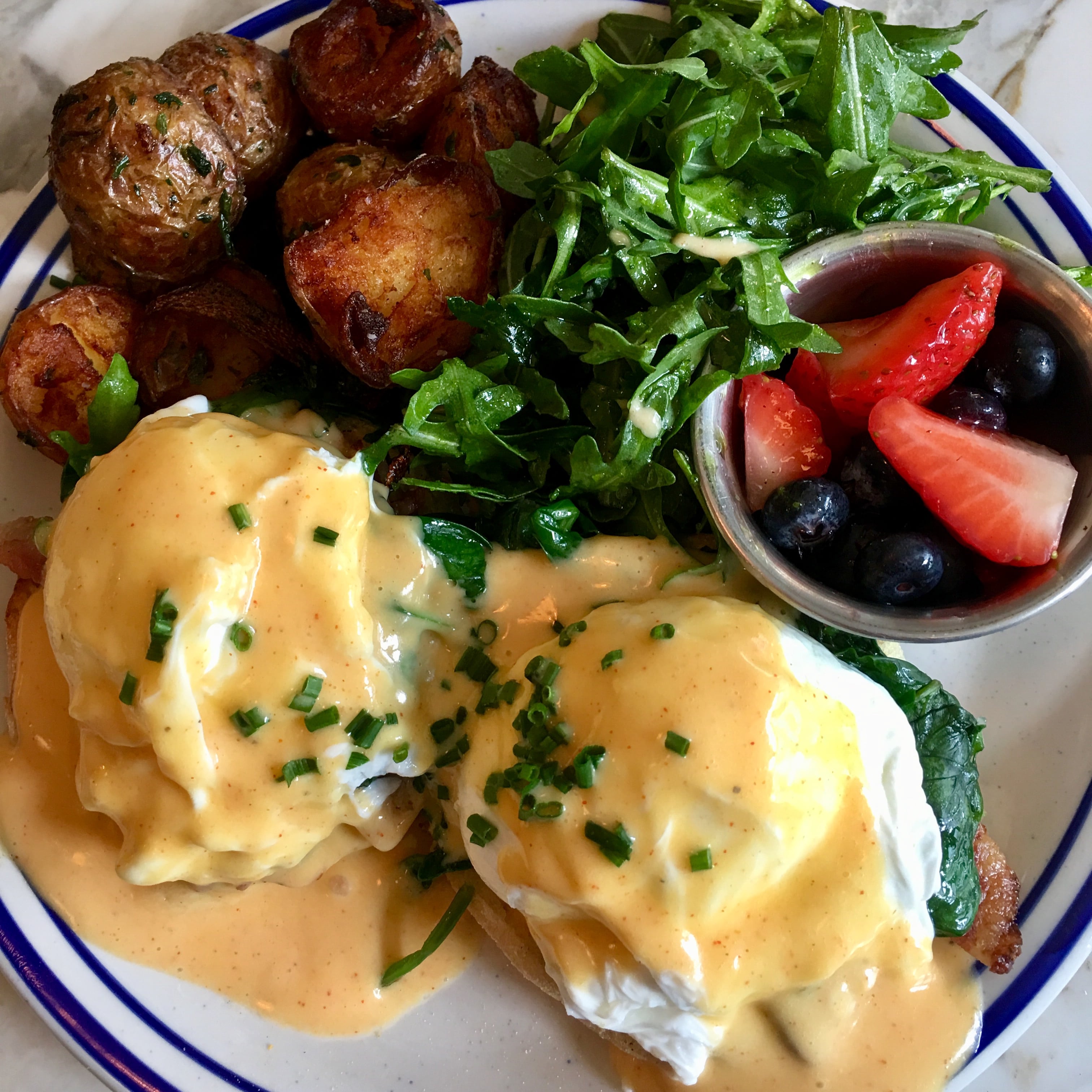 This sunny restaurant on Market Street has the best wait to taste ratio with very affordable prices by SF standards. You can find your classic brunch options such as Eggs Benedict and French toast, but there are also grain bowls and acai for the health conscious. Try the Swedish pancakes for a more unique brunch experience.
Dragon Beaux
Wait time: 45min – 1.5hrs
My favorite order: Xiao Long Bao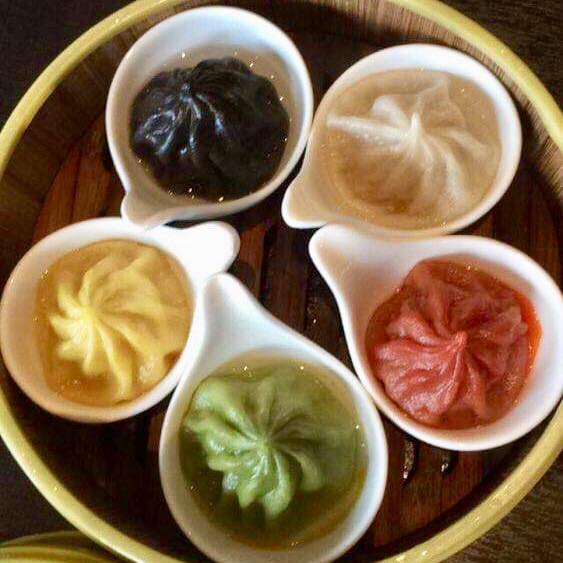 Not your traditional American brunch place, Dragon Beaux specializes in beautiful and creative dim sum. Traditional dishes are given a unique and delightful twist, and this is my go-to SF weekend dim sum spot. You can indulge in a wide array of sweet and savory dim sum treats, including dumplings, taro buns, and egg tarts. Their 5 colored xiao long bao flavored with various plant juices is colorful to behold and delicious to eat. I would recommend trying to get in the first seating to avoid long waits.
Would you brave the lines for a bite at one of these brunch places? 🙂