When I think of Disney, I dream of childhood nostalgia wrapped in the form of princesses and castles and giant turkey legs. Ever since moving to California six years ago, Disneyland has been on my bucket list, but I've never quite made it there. But for the past few weeks, I've been working in driving distance of Disneyland and there were no more excuses to be made – I had to spend a weekend at the happiest place on Earth.
The weekend was truly magical. Every minute detail of Disneyland is orchestrated so you feel like you're in a different world, and very little is overdone or tacky. The rides are a wonderful mix of nostalgic, old-style Disney cartoons and high-tech, immersive experiences. Even though I have grown into a cynical adult, Disneyland still managed to captivate my imagination and transport me to a place of magic.
But a lot of different variables can make your trip less magical – long lines, rain, and expensive ticket prices. I wanted to share some of my tips to help minimize the pain and help all your Disney dreams come true!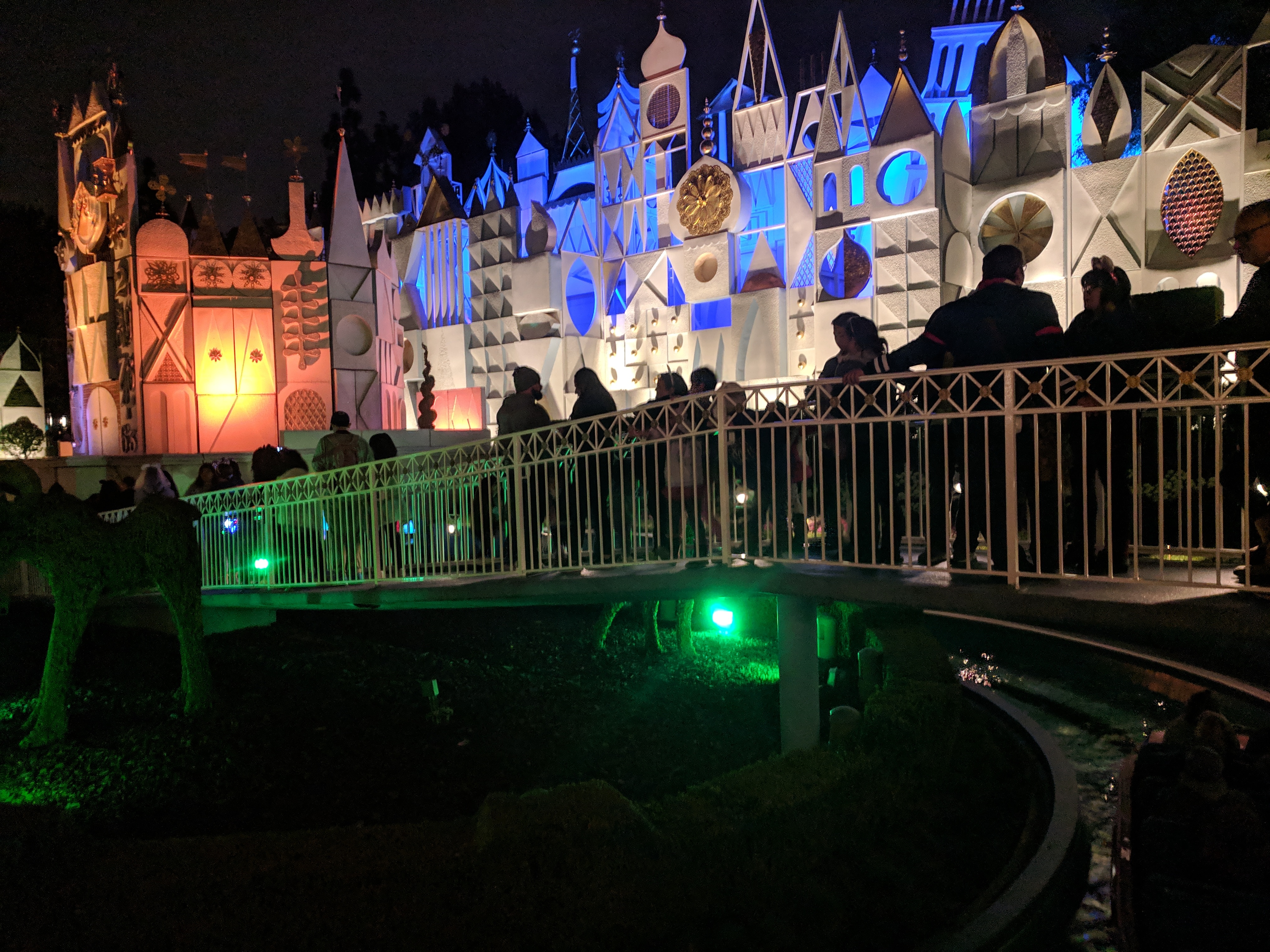 Disneyland vs. Disney California Adventure
First thing to note is that there are two parks that you can visit at the Anaheim, California location. One is the traditional Disneyland, which is set up much like Disney World. You can explore traditional rides in Fantasy Land, Adventure Land, Tomorrow Land, and Frontier Land, with a Star Wars section currently being built. Disney California adventure offers a different set of rides, though with less of the nostalgia and character events in Disneyland.
Tickets
One day tickets currently range from $104 during non-peak days to $150 during peak days. Many employers will have corporate discounts, so check and see if you can get perks through work. Additionally, if you have friends who work at Disney, they have discounted tickets and can potentially also bring you in to the park for free.
Until May 2019, Disneyland currently has a 3 day for $210 one park per day special.
Park Hopper
For an extra $50-55, your ticket can be converted to a Park Hopper ticket, which will let you go between Disneyland and Disney California Adventure during the same day. Otherwise, you will only be able to visit one park per day.  We did not opt for the Park Hopper, as we only wanted to spend time in Disneyland.
MaxPass/PhotoPass
The MaxPass allows you to make FastPass reservations on your phone. What is the FastPass? It lets you make reservations for popular rides so you don't have to wait in line! Additionally, there are a number of photo stations throughout the park where dedicated photographers will take pictures of your group. If you have the MaxPass, these photos will automatically be connected to your ticket and you can have unlimited downloads. I strongly recommend that you pay for the MaxPass, as it will smooth out your experience and maximize the amount of time you spend on rides at Disney.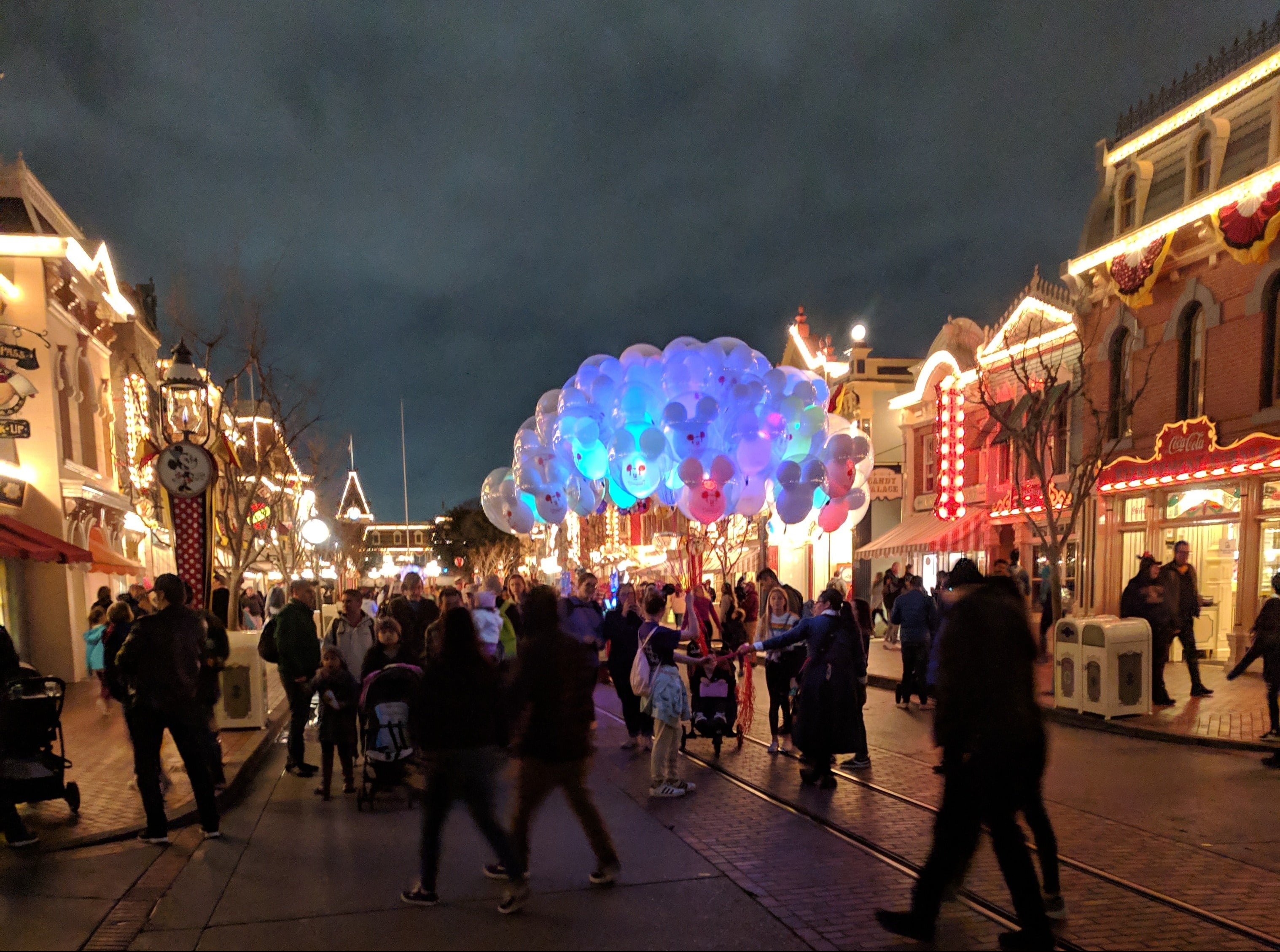 Planning ahead
Weather
Though it's sunny about 90% of the time in Southern California, rainy days do happen, especially in December, January, and February. Good news is, almost all of the rides are indoors, and there are covered waiting areas. Rainy days also reduce wait times!
Water
Water bottles cost about $5, so save yourself some money and be kind to the environment by bringing reusable bottles that can be filled at a number of water fountains throughout the park.
Minnie/Mickey headbands
My biggest regret was that I did not order a Minnie Mouse headband to wear around the park. Inside the park, these go for $30, so plan ahead an order one off Amazon for half the price.
Where to Stay
We stayed at the Sheraton Park Hotel at Anaheim Resorts, which is about a 15 minute walk outside of the park. I think it is worth it to stay either inside the park or within walking distance of the park. Otherwise you'll spend a long time getting in to the parking garage and then waiting for a shuttle to the park.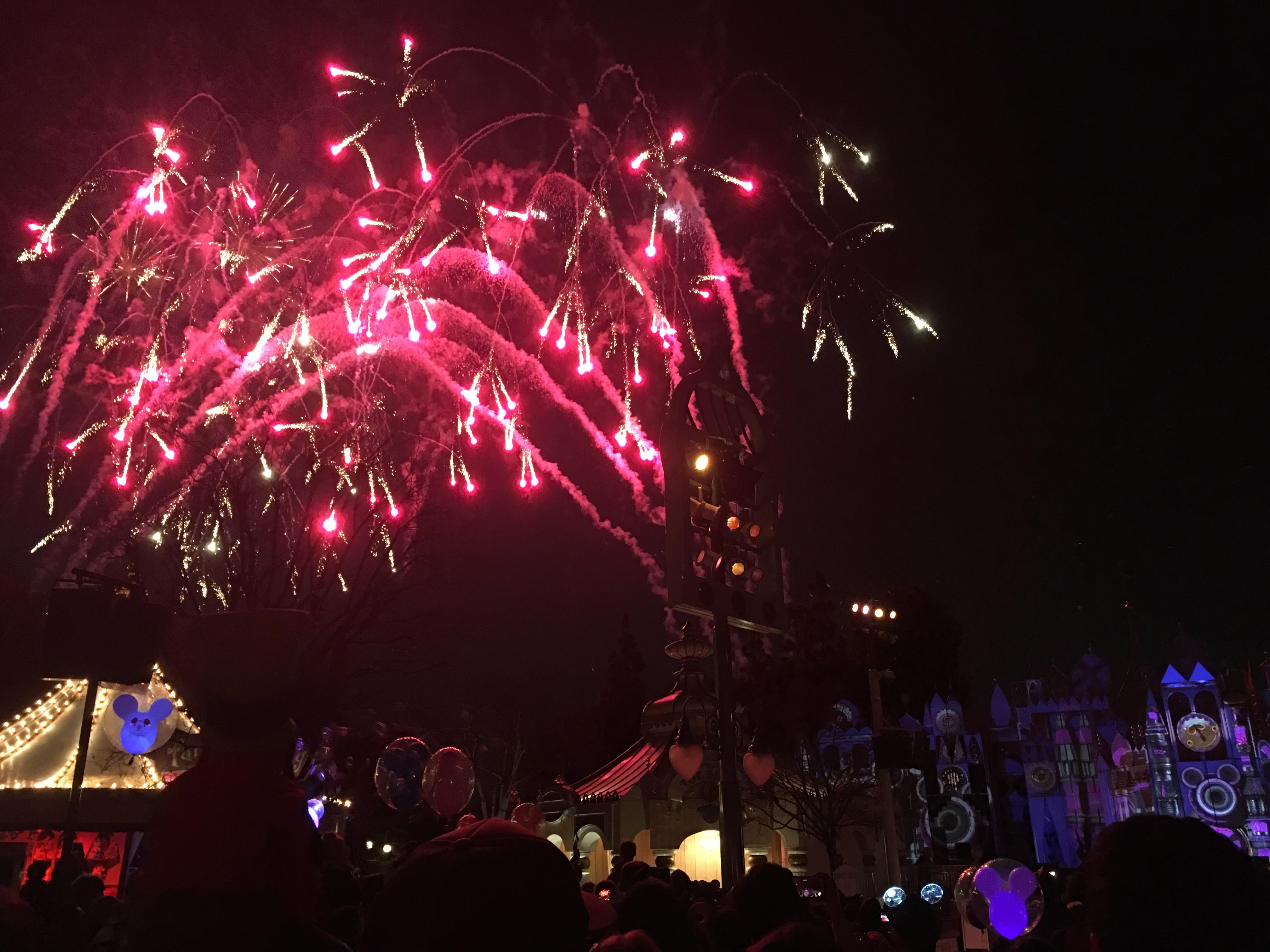 Disneyland Attractions
Download the app to see where characters will be making an appearance, estimated wait times for rides, restaurant reservations, and fireworks, parades, and show times. Having all of this information accessible on your phone is a big game changer.
Must-sees and favorite rides
The fireworks show and parades were spectacular productions that were enthralling and brought me back to my childhood. Your favorite Disney songs are paired with beautiful lights, projections, and floats. It helps to come a little before show time to secure a spot.
These were my favorite rides at Disneyland:
Indiana Jones
It's a Small World
Matterhorn Bobsleds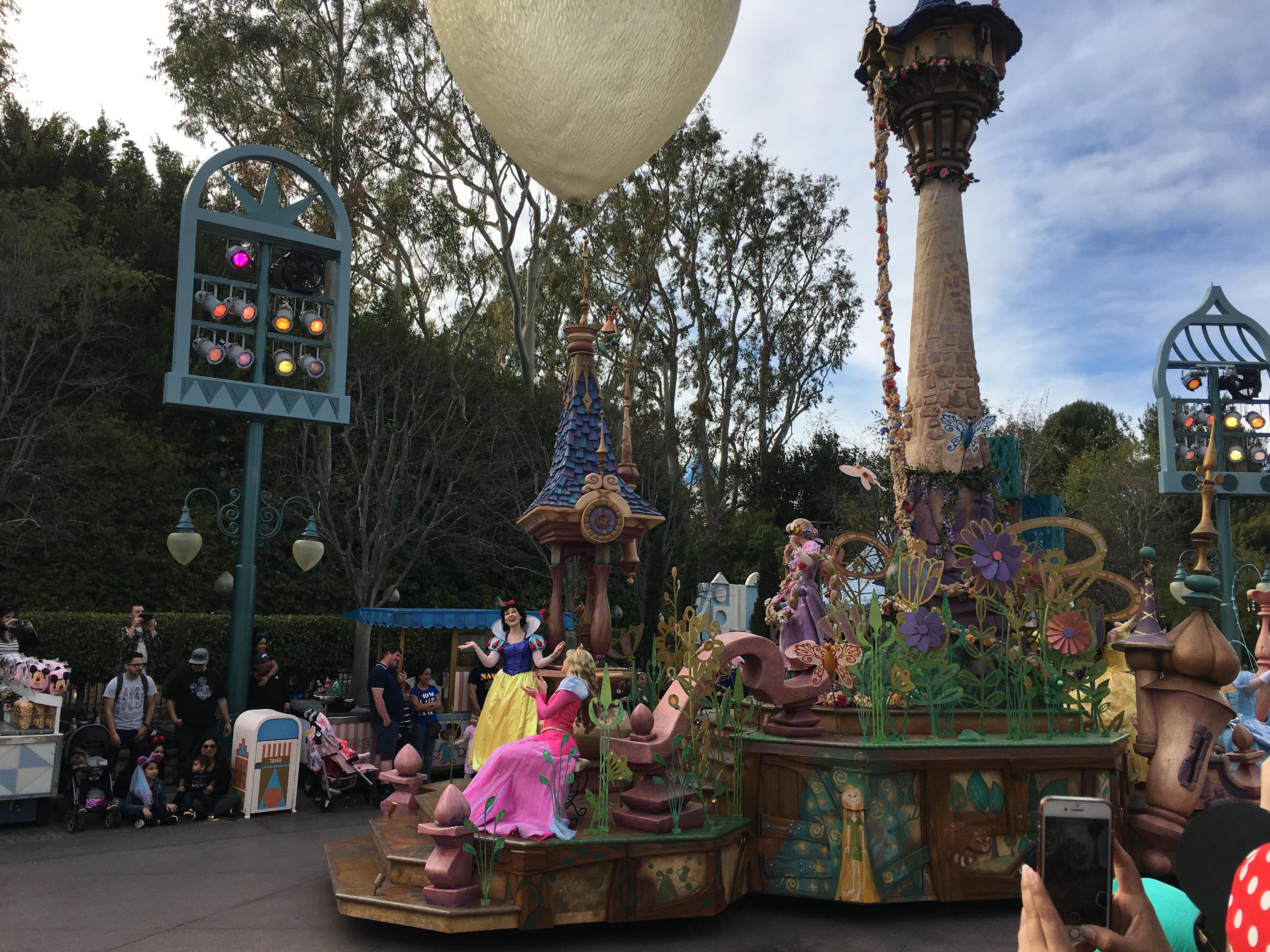 FAQ
How long are wait times?
We never waited longer than 20 minutes for a ride, but we also went during a less popular time (end of February) and used our MaxPass to great effect. You can make a MaxPass reservation about once every hour, so be sure to quickly reserve a spot to maximize ride efficiency!
How many days should I spend at Disneyland?
If you go from morning until night, you can definitely fit Disneyland into one day. I enjoyed splitting the park over multiple days – it helped me feel more relaxed and gave me time to sit and just enjoy the ambiance of the park. Also made me less anxious about waiting in line!
Is Disneyland worth the price?
I would say yes. Even though after tickets, food, and housing for two people, we spend a significant amount of money, I had an amazing and unique experience that simply could not be replicated at any other theme park. I probably won't be going back any time soon though because of the cost.
Now that spring and summer are coming will you guys be planning a trip to Disneyland? Do you guys have any favorite Disney memories?