Since turning 21, I've been fortunate (or maybe, unlucky) enough to travel to Vegas every year. I'll always spend my Friday night, Saturday day, and Saturday night happily clubbing away at Vegas' most popular clubs. Of course, going out can be expensive, and if I don't have to pay, I don't want to! The first time I went, I bought tickets to all the DJs and clubs, but since then I've learned that there are ways to get in for free, even if you have a group of more guys than girls.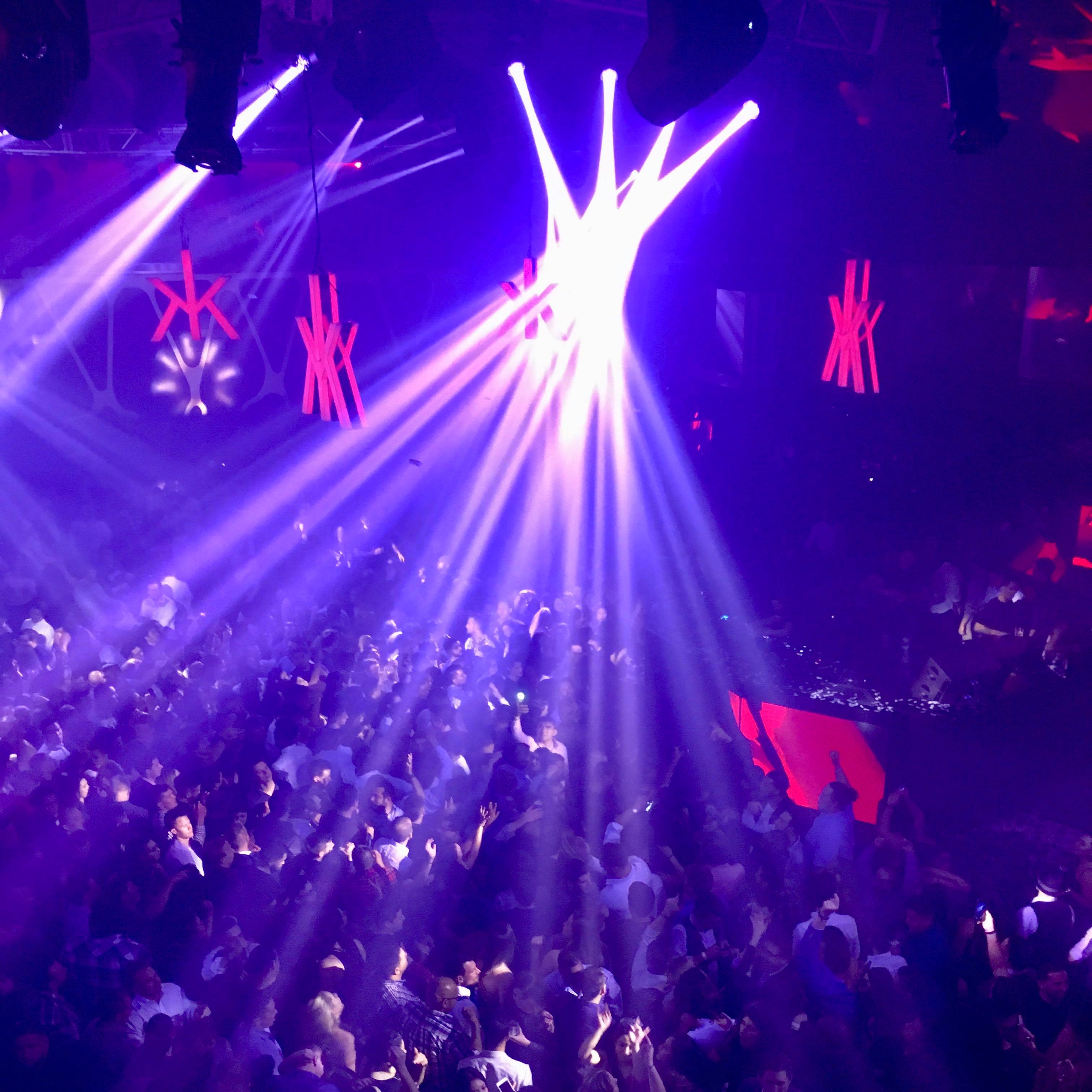 How to get into Vegas Clubs for free
(this sounds like a sketchy marketing scam, but it's not, promise)
How many guys are girls do you have in your group?

Unfortunately, Vegas clubs run on a strict gender-based system. How much this sucks is enough content for a whole separate article, but right now we're going to focus on how to play within the rules of the system. If your group is all girls, or more girls than guys, it will definitely be easier for you to get in for free.

Decide which clubs to attend

Different clubs will have different big name DJs performing that night, and this will often determine how busy the club gets. Some of my favorites are Omnia, Hakkasan, Encore, and XS.

Find the names and numbers of promoters


Promoters and hosts are key to getting on the free guest list for clubs, and they are often paid a commission for how many people they bring in. You can usually find their names and contact information by searching the club name on Google, Facebook, or Instagram. Club websites will sometimes have contact information as well.

Message the promoters a few days to a week in advance

Send a text with your name and size of the group, along with number of guys and girls. Be polite and friendly – remember, they're doing you a favor! Please don't mass spam promoters – it's rude to two-time promoters and be under multiple promoter names at the same club. This can lead to your name being blacklisted in the Vegas network.

Understand what the guest list means

The guest list is a way to get into the club for free, but it's not a VIP line. It's only one tier above general admission, and the club can refuse you entry or charge cover depending on how busy the night is or when you show up. This is especially true for guys – sorry, sometimes the patriarchy works in the opposite direction!

Show up early and follow dress code

Follow your promoter's instructions closely. Most clubs open around 10:30, and the guest list line will start growing quickly around 11:00-12:00. Especially if you have a large numbers of guys, try and show up ear to ensure that you get in with no cover. Don't forget to follow the club's dress code – I've seen guys removed from line for wearing sneakers or boots.
Bonus if you're a group of all girls:
Many clubs, such as Intrigue and Hyde, will have free drinks for ladies before midnight. It doesn't hurt to ask your promoter if the club will be doing any girls-only specials that night.
It's possible to get a free table with drinks if you're a group of all girls. Again, politely ask your promoter and emphasize your gender ratio. In this case, your promoter will come meet you in person and escort you to the front of the line.
I recently went to Vegas with a group of 20 – 12 guys, 8 girls. I was able to guest list the entire group for Hakkasan, Omnia, Encore, and XS. All of us were able to get in for free at Hakkasan and Encore, and guys paid reduced cover for Omnia because we arrived later in the night (around midnight).
Good luck in Vegas, and stay safe!