I've eaten my way through 60 hours in Dallas, followed by 48 hours in Austin, and today I'm excited to bring you 72 hours of food in Portland. I promise you, those extra hours can make a real difference in terms of all the delicious foods to try, and Portland is a dream land for coffee-lovers and foodies of all sorts. There's an artisan version of nearly everything, from doughnuts to ice cream, and experiences range from the homey food cart to the fancy $$$$ set menu restaurant. No matter what type and cuisine of food you love, Portland almost certainly will impress.
Portland Food Spots
Meal: breakfast
Highlights: Yolko Ono – their classic fried egg, sausage, and sourdough sandwich
I kicked off my Portland weekend with a food truck in the heart of downtown. This adorable, bright yellow truck makes the perfect assortment of breakfast sandwiches to pep up your day. The punny menu names are matched only by their perfectly soft fried eggs. So yolky, so delicious…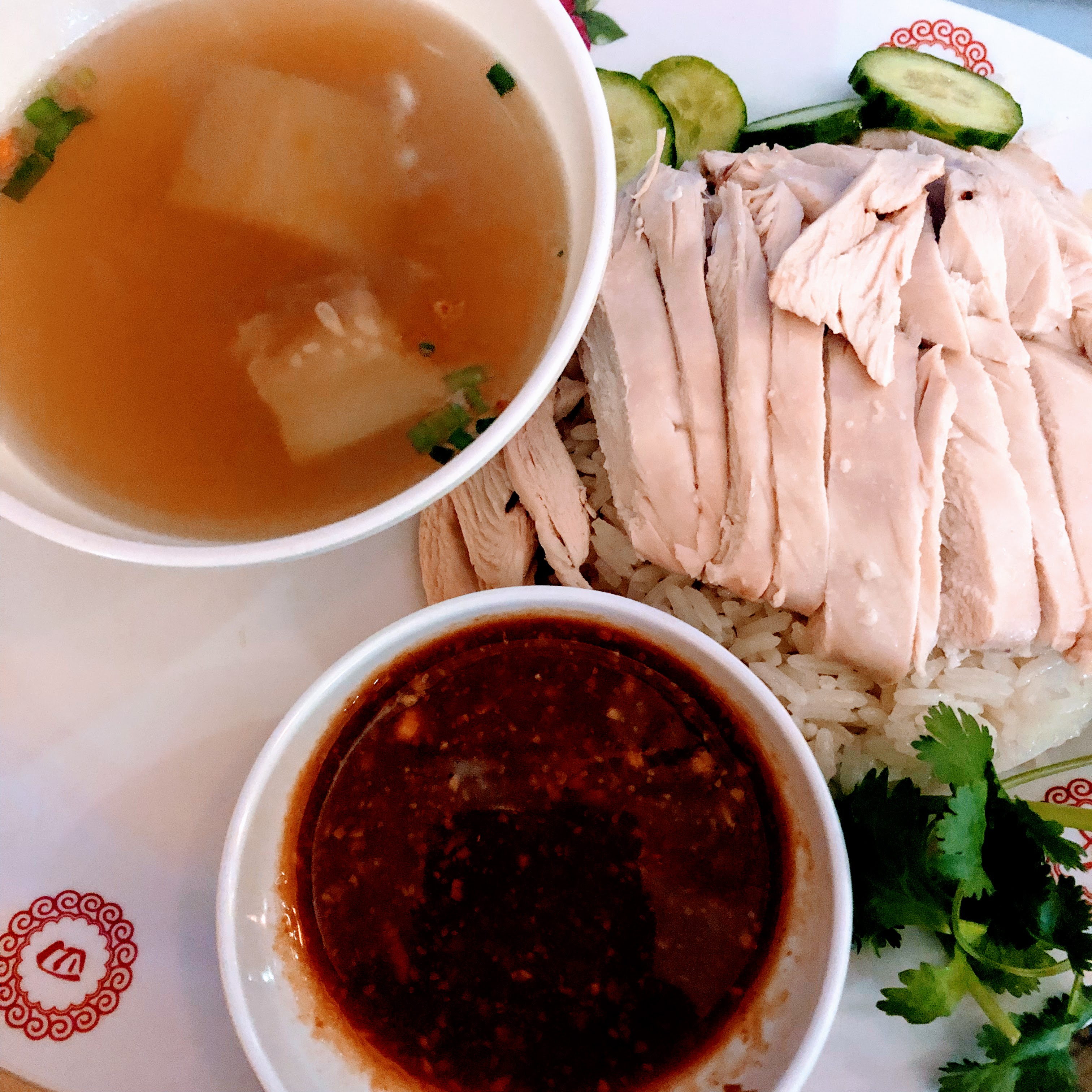 Meal: dinner
Highlights: The #1 – simple chicken, rice, soup, and fragrant sauce
Nong's is always packed with locals and tourists alike who are there to enjoy the simple and flavorful taste of chicken and rice, so be prepared to wait for a table. Originally a food truck, Nong now has multiple locations throughout the city.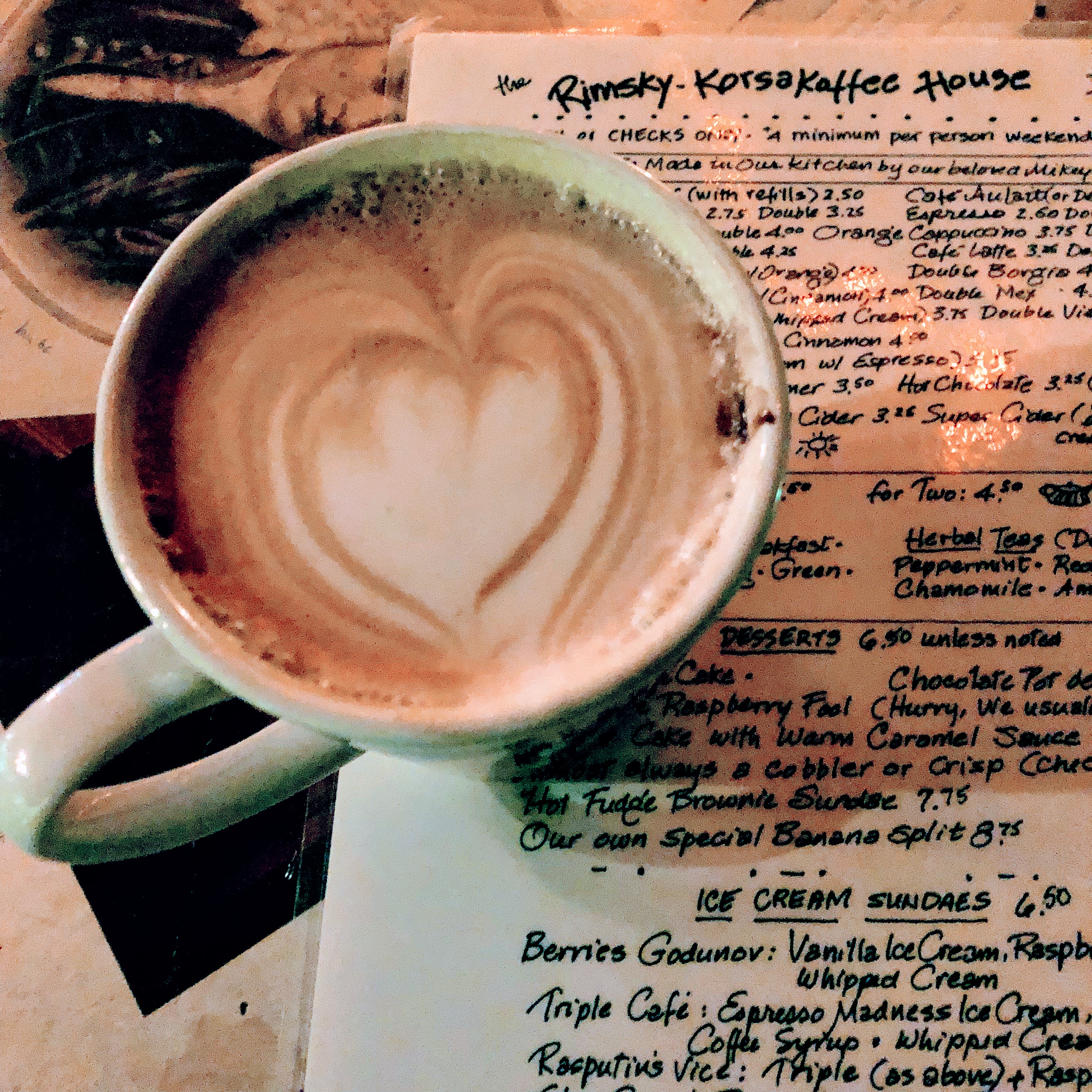 Meal: coffee and dessert
Highlights: Mocha with citrus – tastes like a love affair between hot chocolate, espresso, and candied oranges
Rimsky Korsakoffee House is a quirky stop with eclectic decor and a cozy atmosphere. Unlike your average coffee shop, Rimsky opens in the evening and stays open until 1am. It's the perfect place to catch up with a group of friends or people watch with live music, homemade desserts, and inventive coffee drinks.
Meal: donuts can be eaten 24/7
Highlights: blueberry bourbon donut
Skip Voodoo doughnuts and just come to Blue Star for the tastiest (and bougiest) donuts. These are not your average donut – they are definitely ~artisanal~ and come in flavors ranging from chocolate orange to creme brulee. At $3.50 – $4.00 they're definitely pricey, but worth every bite. I over-indulged on two of these treats and needed some coffee to pick me up. Good thing you're in Portland, where good coffee lies on every street corner!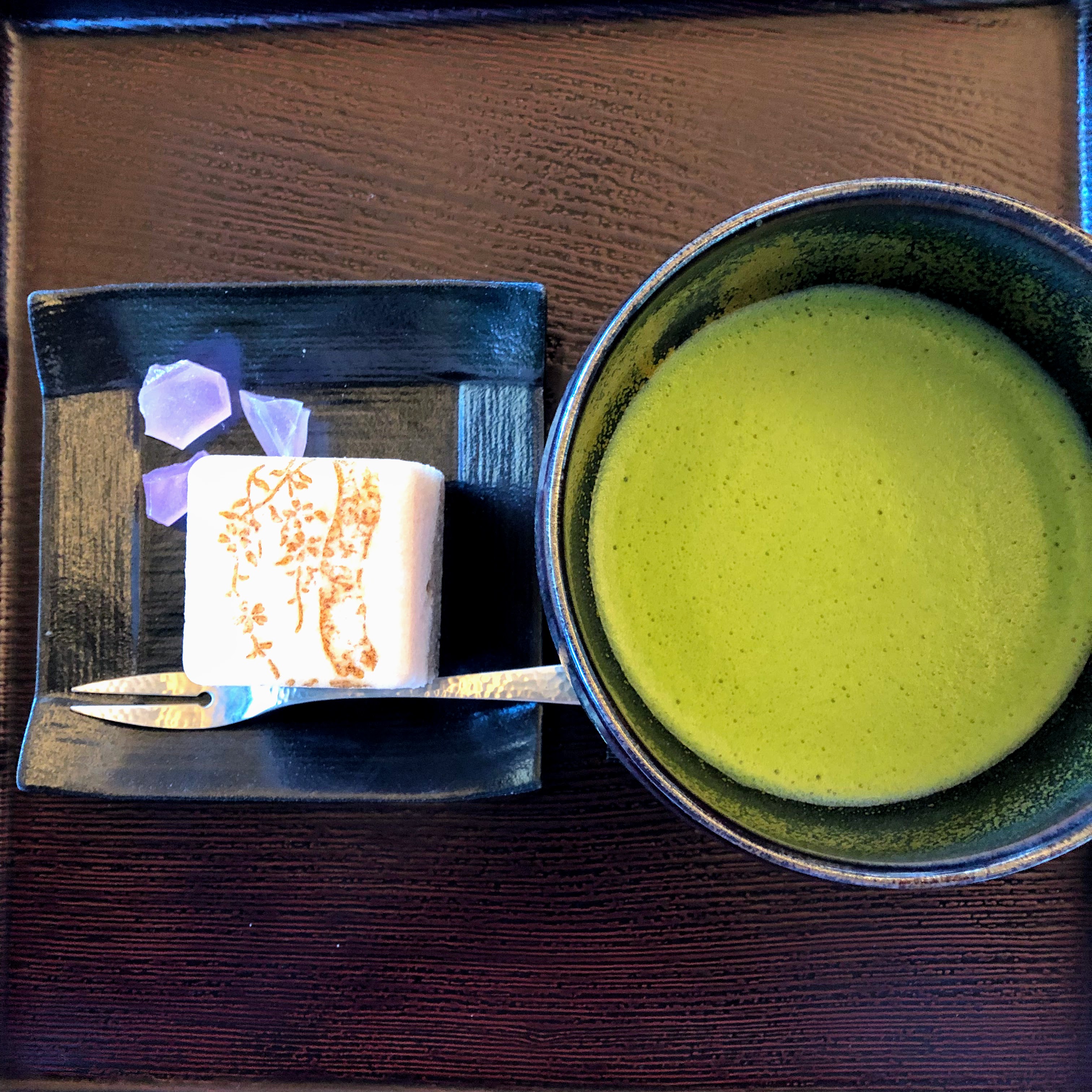 Meal: Tea time is always at 4pm
Highlights: Matcha tea set
While not the most amazing tea and cake set that I've had, there's something so peaceful about slowly sipping matcha and nibbling on red bean cake while sitting in Portland's beautiful Japanese Tea Gardens. Breathe deeply and enjoy the grassy freshness of the matcha and delicate sweetness of the cake.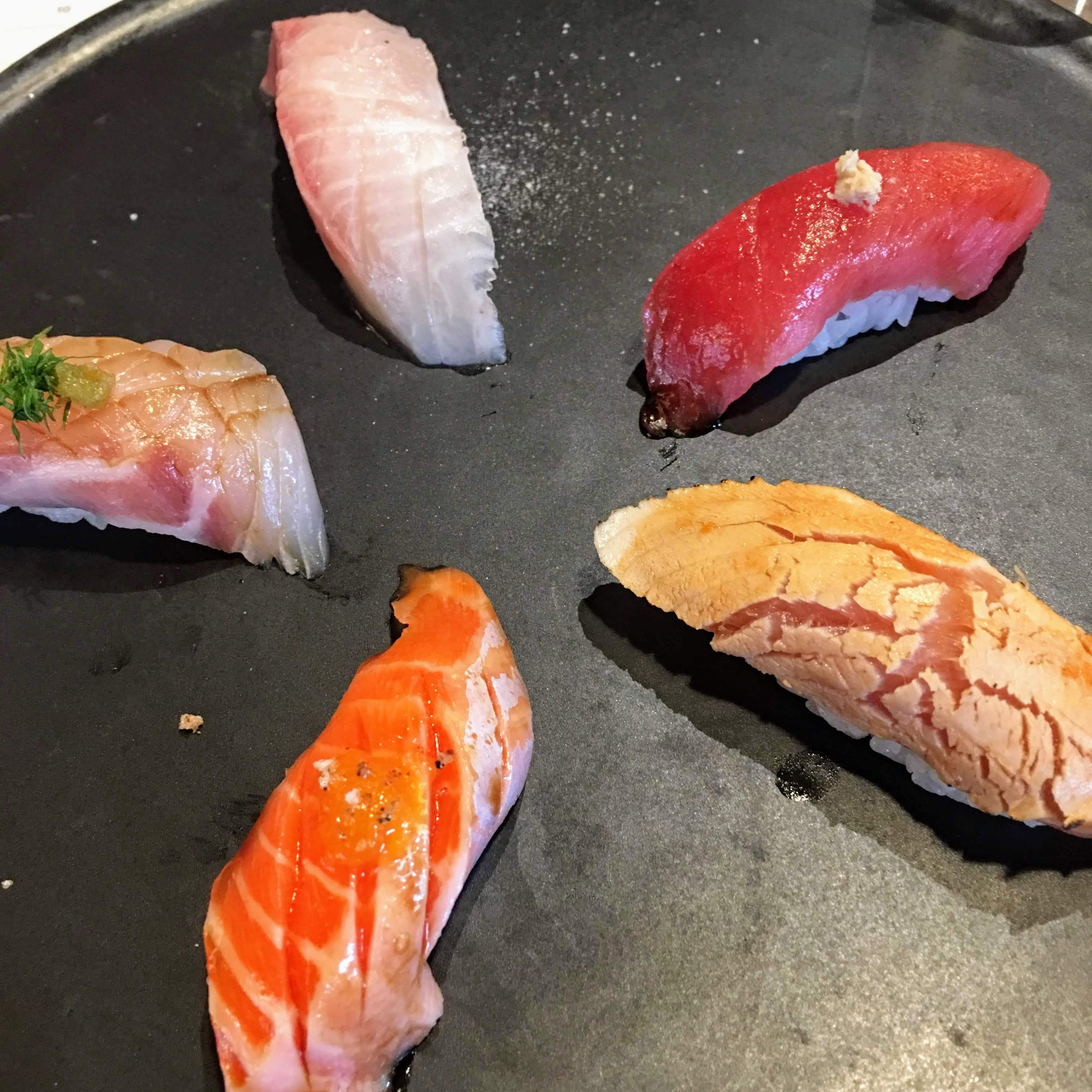 Meal: Dinner
Highlights: Omakase
Follow up on the Japanese Tea Gardens with a trip to Bamboo Sushi, which has made waves with their sustainably sourced sushi. I recommend going for the Omakase, where the sushi chef will treat you to custom menu. This choice usually runs around $75, but you can set a price limit if you're not ready to go all out. Fresh, sustainable fish paired with inventive flavors that pop and burst in your mouth – it's a delicious way to end the day!
Meal: Brunch
Highlights: Communal dining environment
Beast is definitely a $$$$ restaurant, and brunch will run you $40 for 3 courses. Each course is delicately done, starting with a sweet and tangy rhubarb clafoutis and ending with a rich and savory pork shoulder eggs Benedict. Diners sit at communal tables, so as a solo traveler, I enjoyed the chance to meet other diners.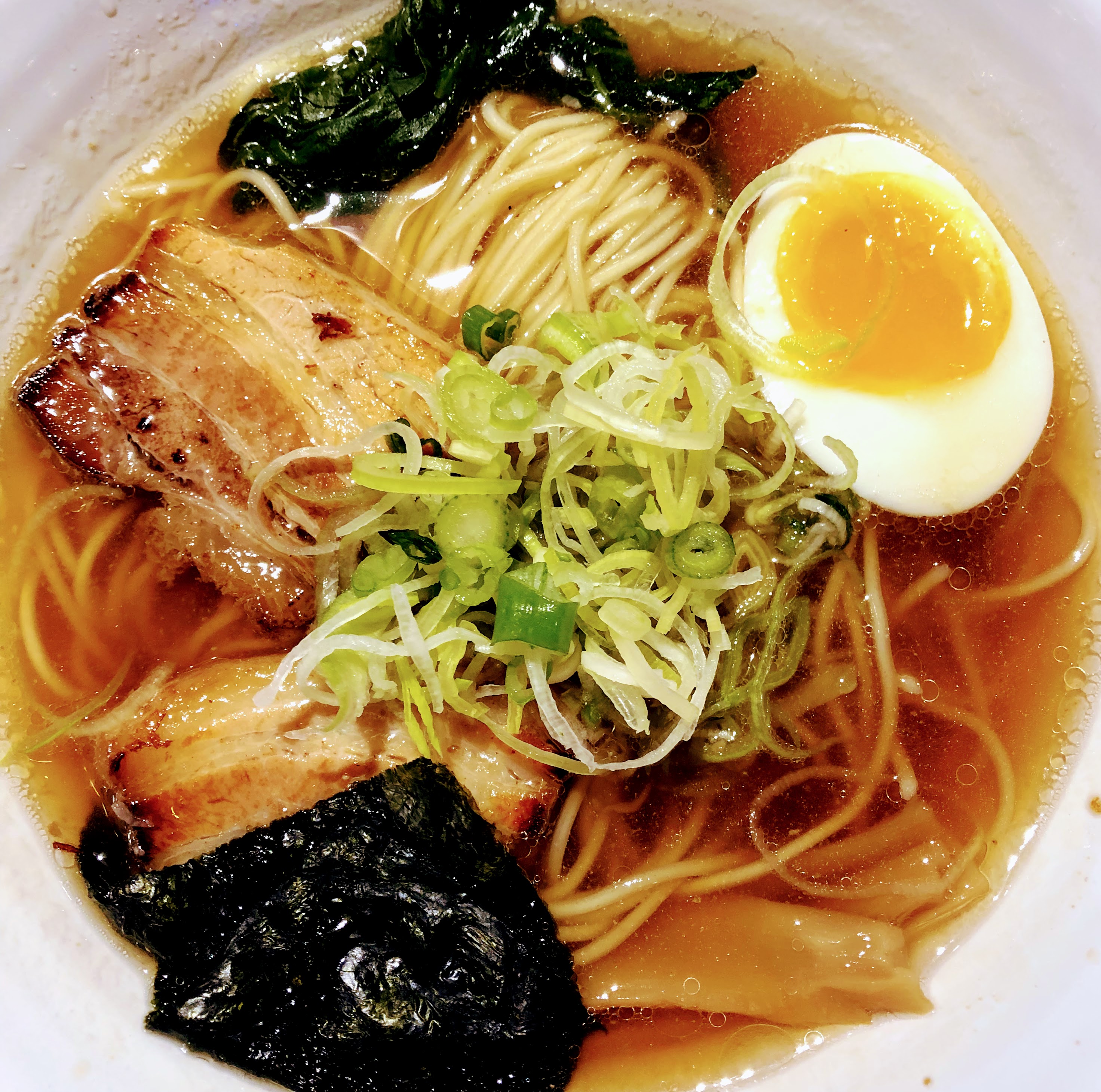 Meal: Dinner
Highlights: Tonkotsu Shoyu Red
Located at Portland's Pine Street Market, this Japanese ramen chain deserves its fame. The soft egg is the perfect consistency, and the pork is tender and melts in your mouth. They also have a fantastic vegan option made from soy milk.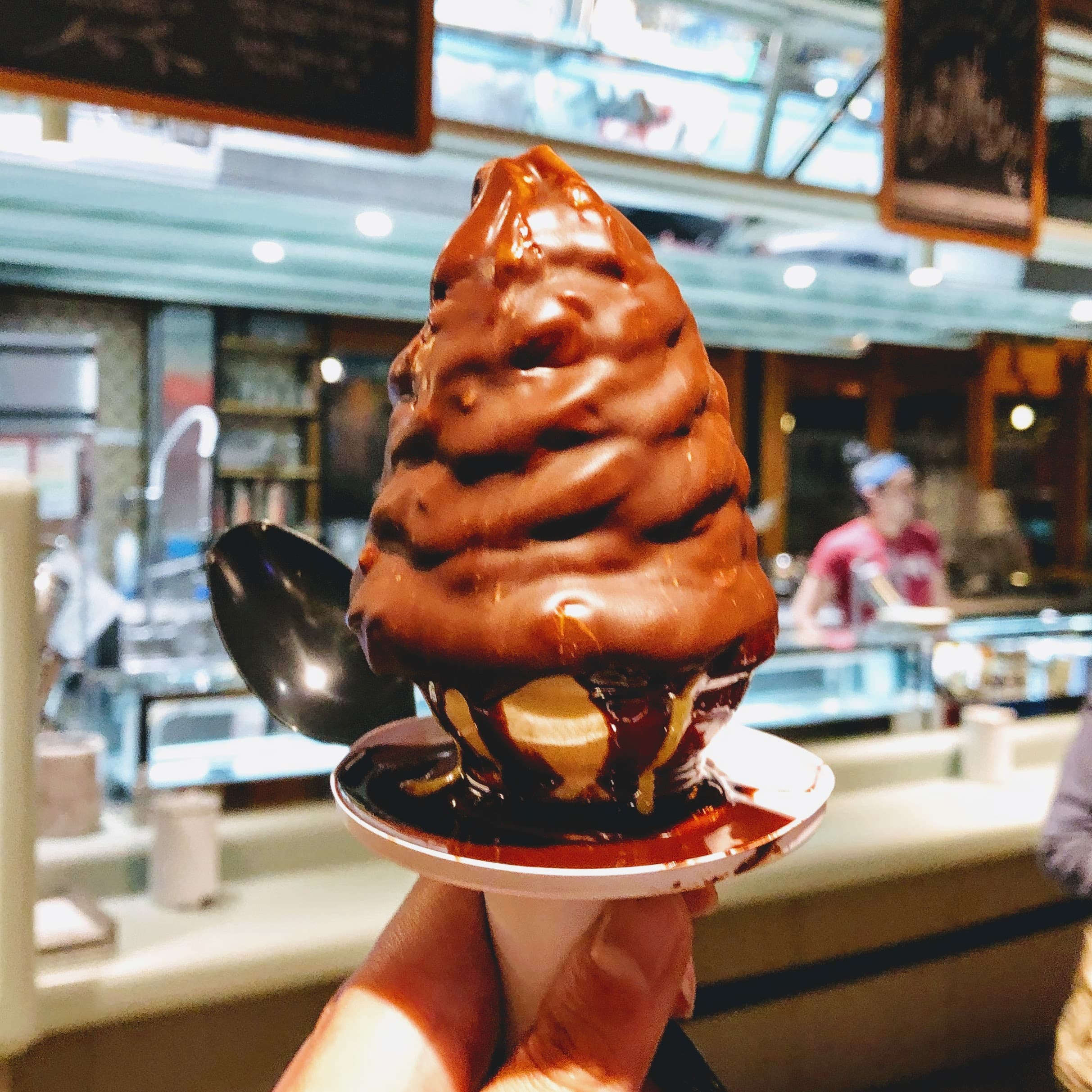 Meal: Dessert
Highlights: Matcha and citrus soft serve
After finishing up a hearty meal at Marukin, hop over to Whiz Bang Bar, also located in Pine Street Market. This soft serve bar is from the geniuses behind Portland's famous Salt & Straw ice cream shop. There are a variety of innovative flavors, from matcha with a citrus twist to glazed donut. Throw in add ons such as brownies and cookie dough, and add a flavorful dip to create a soft serve masterpiece.
There is too much delicious food in Portland to eat in just 72 hours, but you can get through quite a bit.
Honorable mentions: Dar Salam, Hat Yai, Peacock Thai, Fifty Licks, Pok Pok
Places on my list that I didn't make it to: Salt & Straw, Maurice, Broder Cafe