Who else here is a huge Kit Kat lover? I love the traditional milk chocolate Kit Kat, but I also love trying new and unique flavors.
One of my favorite parts about visiting Japan is trying all the truly creative flavors, from matcha to sake. So when I visited Japan in May, I had a huge priority – hunt down a Kit Kat Chocolatory. The one in Osaka, Japan is right in the train station and even includes a build your own Kit Kat station. It's been a while since I've returned home, but this fun stop is still on my mind 🙂
Other Japan travel guides:
Review of Kit Kat Chocolatory, Osaka, Japan
What makes a Kit Kat Chocolatory special?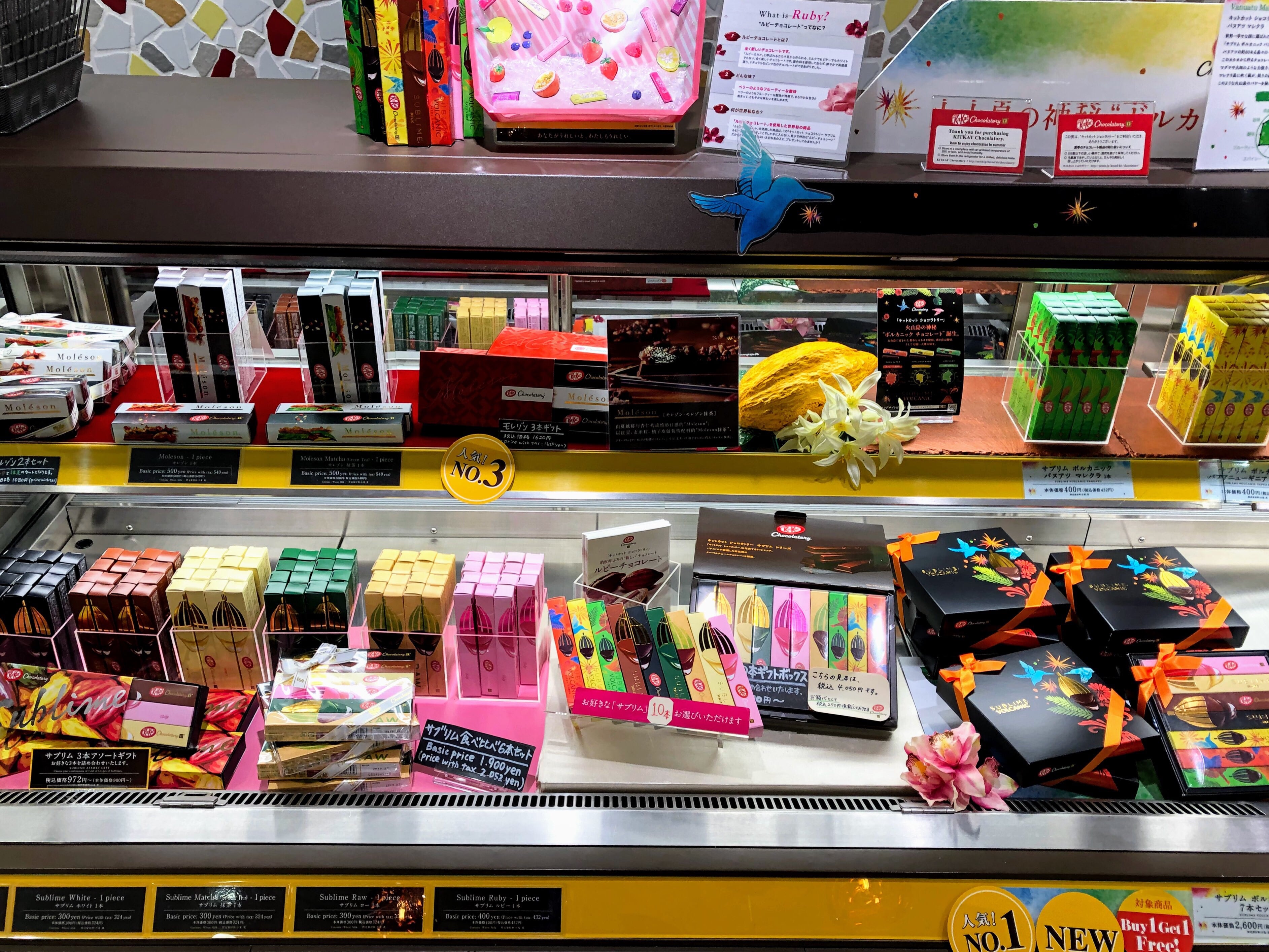 First, Kit Kats are especially beloved in Japan because they sound like "kitto katsu" which is an expression for "good luck." Thus they're not only delicious, they're a punny bringer of good fortune. Over the years, Japan has truly taken this candy to new heights. A Chocolatory not only has unique flavors, it also has bars made from exotic cocoa beans and a station where you can design and make your own Kit Kat bar.
How to find a Kit Kat Chocolatory?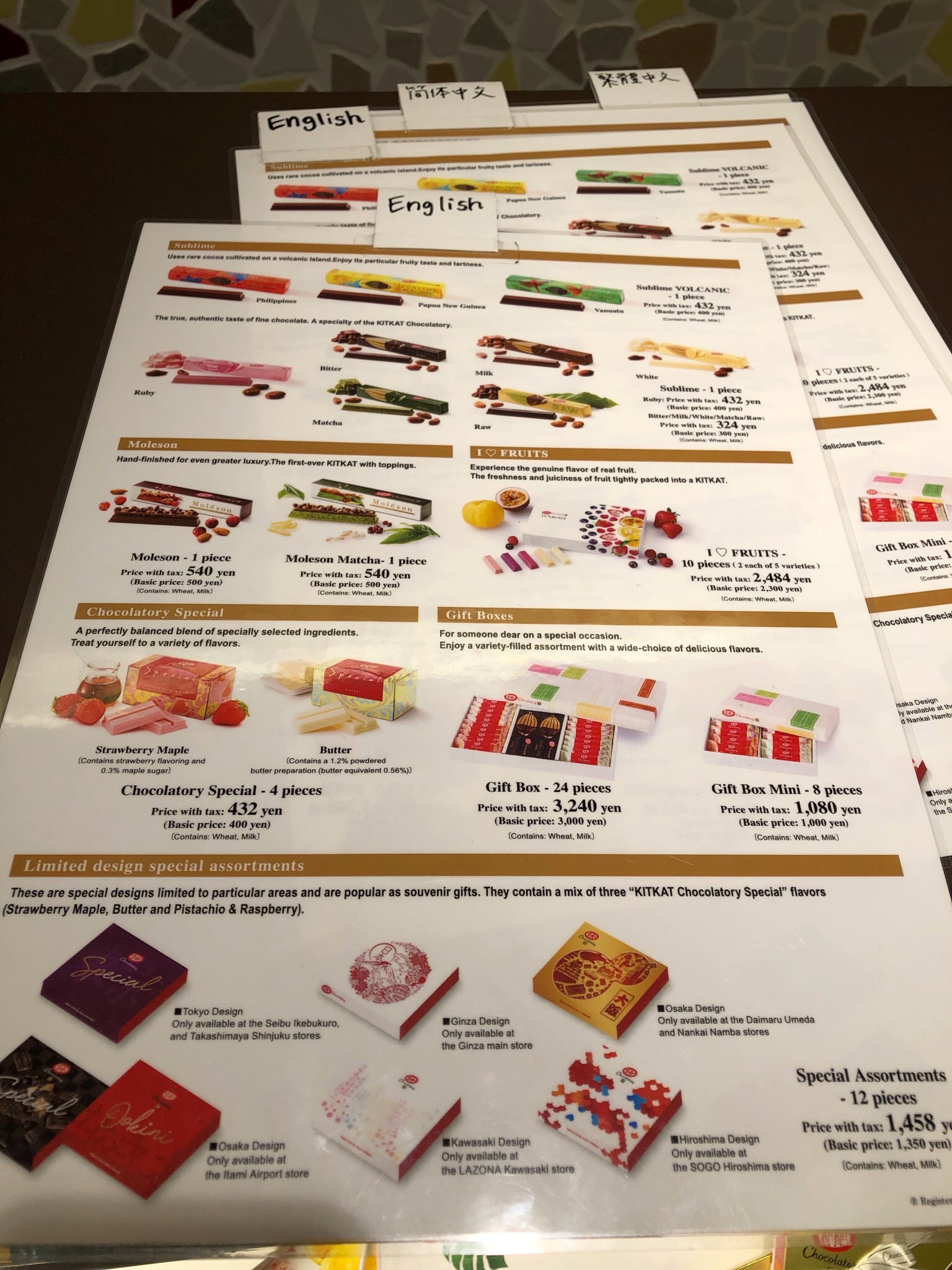 Chocolatory locations are listed on Nestle's website. We went to the Namba station location in Osaka after a visit to Nara Park. We thought we'd just quickly drop by before dinner, but how wrong we were. I have to warn you that this store was an absolute nightmare to find and took us at least an hour of wandering back and forth across the station. For anyone who's ever been in a large Japanese subway station, you know it literally transports you to another dimension where the rules of space do not make sense. On the website, it's said to be "outside of the North ticket gate on the 3rd floor." We hunted up and down and ran in circles to find the North ticket gate. We even ran into the shopping mall next door. We were so delirious with hunger and exhaustion when we finally stumbled upon it, I can't even really remember how we found our way there. The only advice I can give is to search the "Nescafé" on Google maps – it labels it as a coffee store but is actually the location of the Chocolatory.
Was it worth the hassle?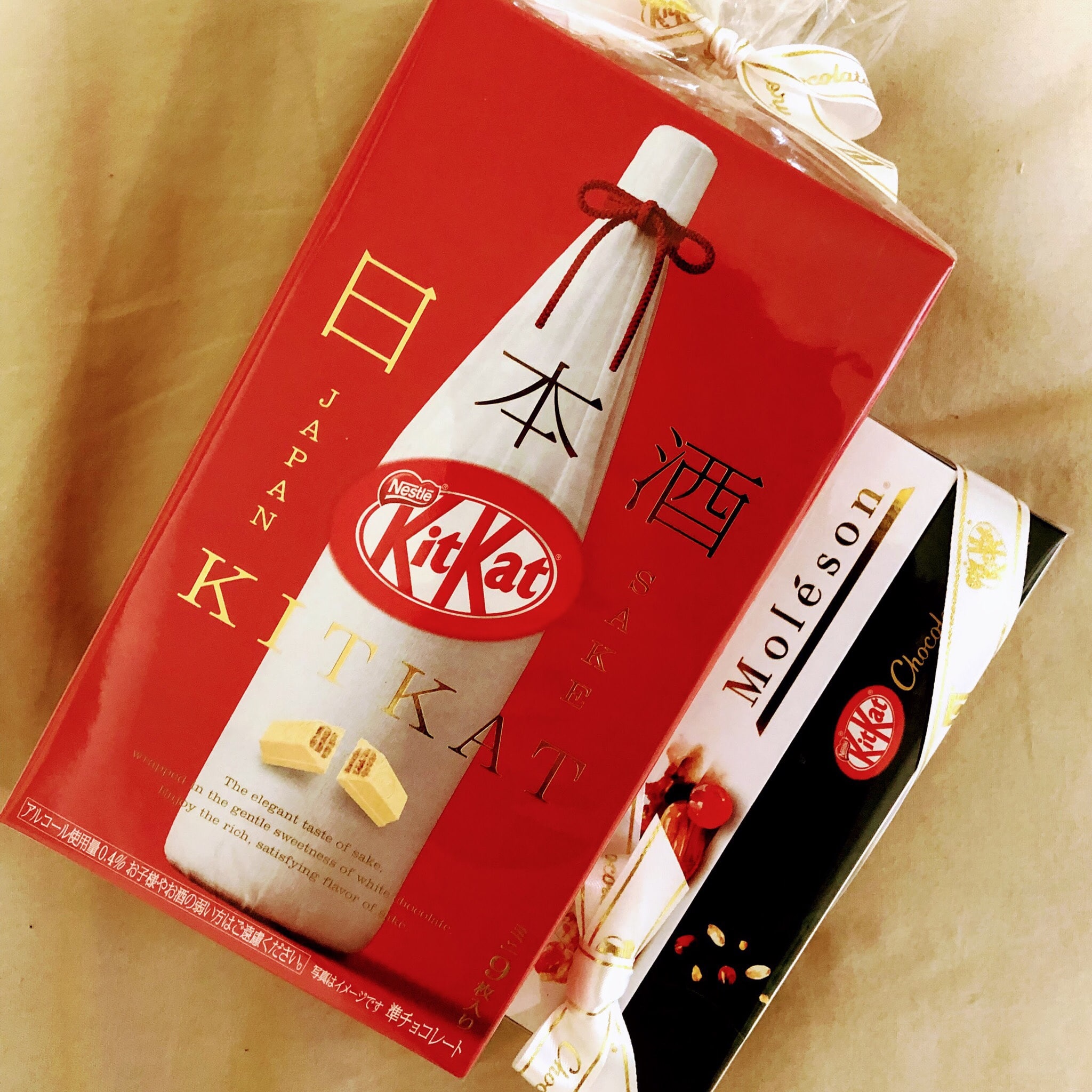 YES! This is the only location that has made-to-order Kit Kat bars. I got a sampler of their premium Moleson bars, which are topped with nuts and fruits. Rather than a double bar, each chocolate is a single bar individually packaged in a slim box. It's terribly elegant and fancy location and elevated the humble Kit Kat. Each runs about $4-$5, so clearly they're something special (or just overpriced). I also very much enjoyed looking at all the different and colorful flavors, and ended up taking home a sake-flavored gift box that even have a tiny alcohol content. They tasted shockingly like sake.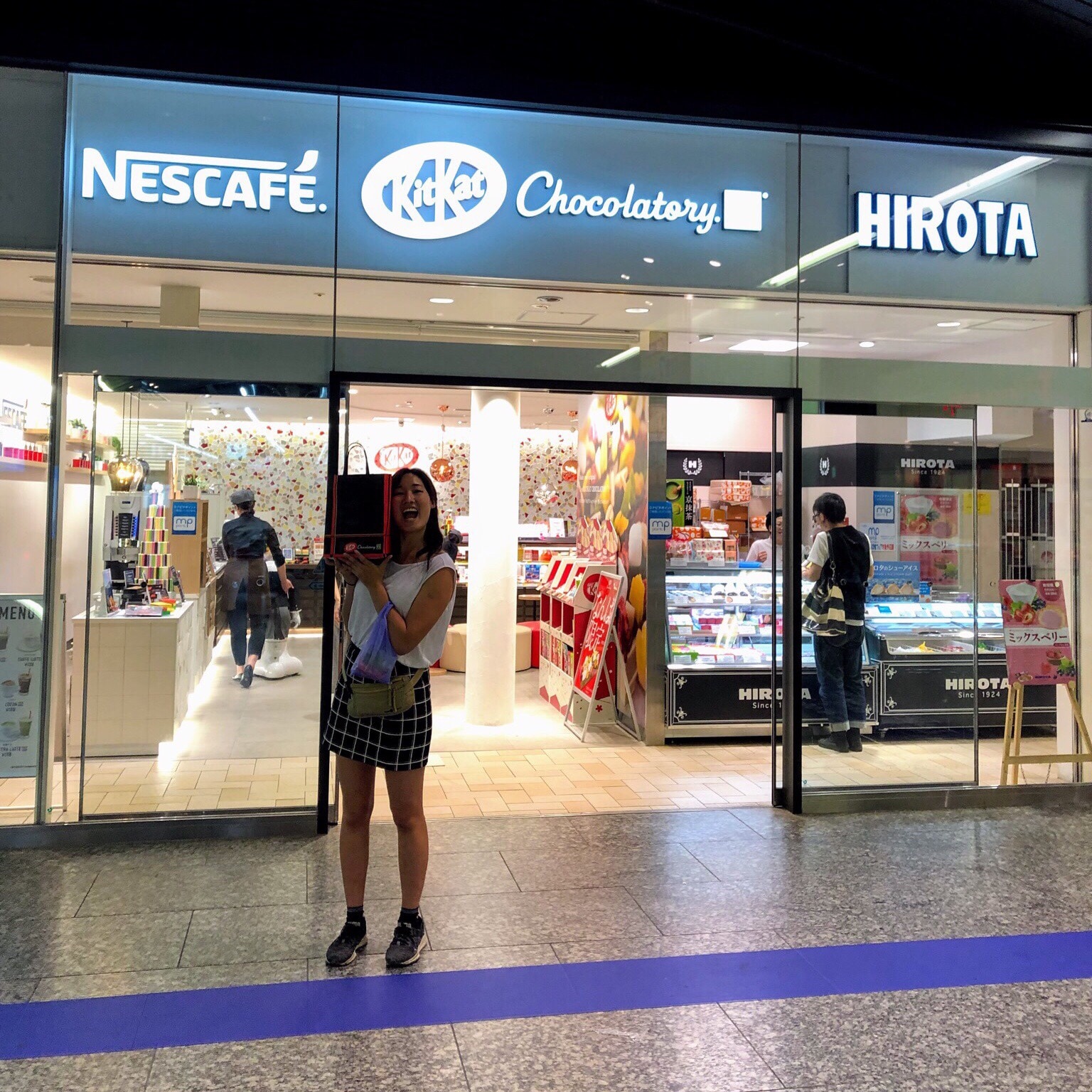 I think the Kit Kat culture in Japan really pushes the boundaries of creativity on flavors and shows how you can always be innovating even on a classic treat. One of the things that really impressed me about Japan was the devotion and attention to detail, which is really reflected in even something as simple as a Kit Kat. Some of the flavors are hits, and others are misses, but it's definitely worth stopping by a Chocolatory if you're a Kit Kat fan. It's so fun!