I've been on a bit of a lemon spree lately, with my Double sunshine lemon shortbread cookies and Sunny lemon curd and scones. It started with a simple discovery. I'd just come home from New York, tired and grumpy… and I saw that the garbage needed to be taken out. So I dragged the garbage down my apartment steps into our gloomy (and honestly very creepy) backyard area, being careful not to step on rat poop on my way down. And I was greeted by a beautiful sight – the lemon tree that hung over our garbage cans was in full fruit. Its limbs were heavy with bright yellow lemons that shone against the dingy backdrop of my apartment garbage dump.
With the help of my roommate, I picked several and carted them up to my apartment, ready to be turned into all sorts of delicious lemon desserts. Lemons are one of those ingredients were a fresh, just-picked fruit will make all the difference to your cooking. My apartment smelled amazingly fresh and vibrant as I was baking – it made me so happy to be home!
A recipe that was a huge hit with my roommates were these super simple lemon bars from Jess at Cooking Is My Sport. This was my first time making lemon bars and I thought they came out amazing. Perfectly tart lemon curd on a buttery base – yum! They're quite a rich dessert but they taste light from the lemon flavor. I loved sharing these with a nice cup of black tea.
Some lemon bar tips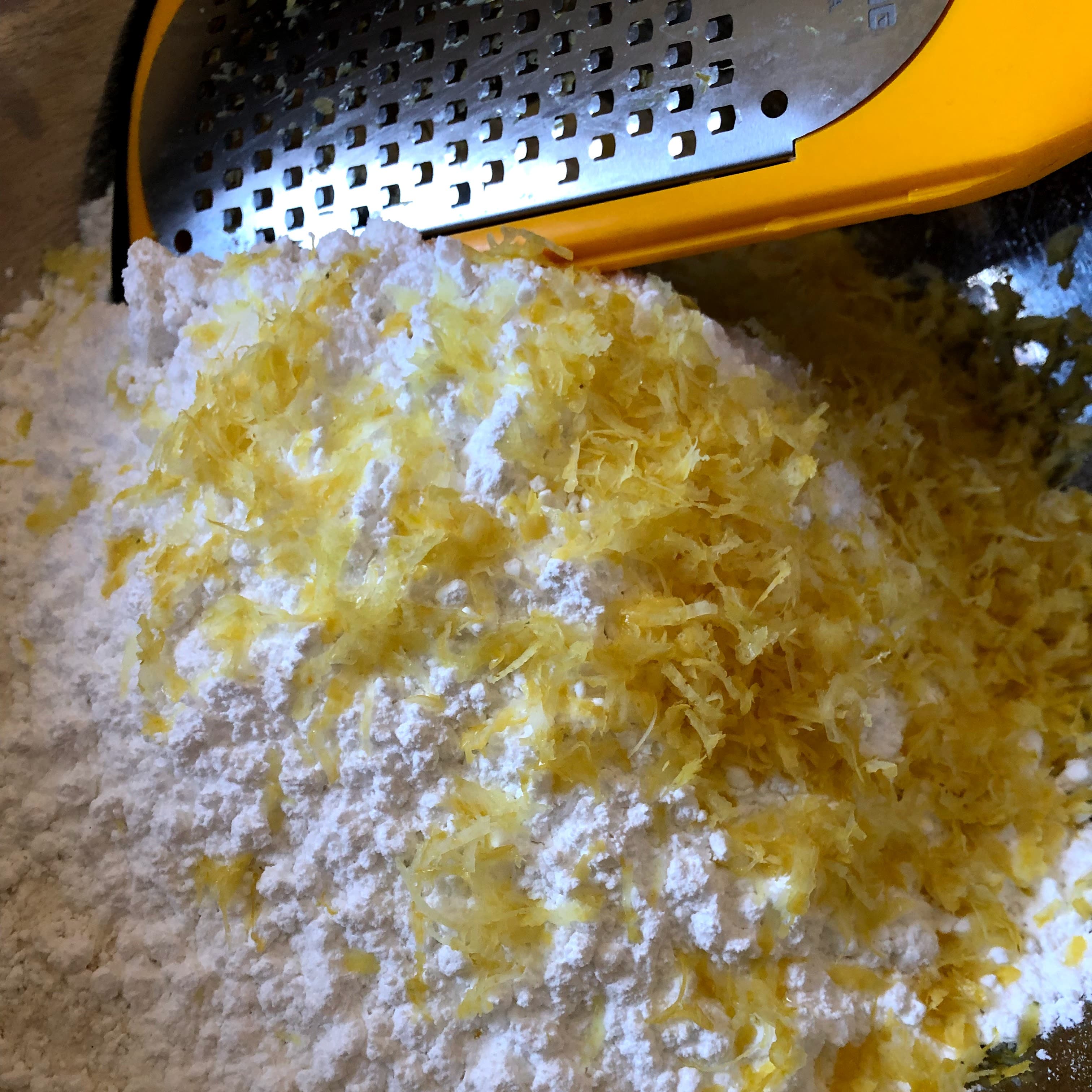 I don't like my fruit-related desserts to be very sweet, so I cut the sugar by half (only 3/4 a cup). This was the perfect amount of sweetness for me.
1 average lemon yields about a 1/4 cup of juice, so you'll need about 2 lemons for this recipe
I used a microplane to zest my lemon. It helps to move the plane over the lemon, rather than the lemon over the plane. It just works better that way!
I used a 9×9 instead of a 9×13 pan. I saved the extra dough and made cookies out of them, but I used the same amount of lemon curd. This gave my bars a slightly thicker lemon layer.
Be careful not to spill your lemon curd as you transport to the oven for a second bake. I sloshed a little bit over the edge of my aluminum foil. The sticky curd ended up gluing my aluminum to the pan!
I wouldn't recommend storing the lemon bars in tupperware – it trapped humidity and caused the bottoms of my bars to become a little soggy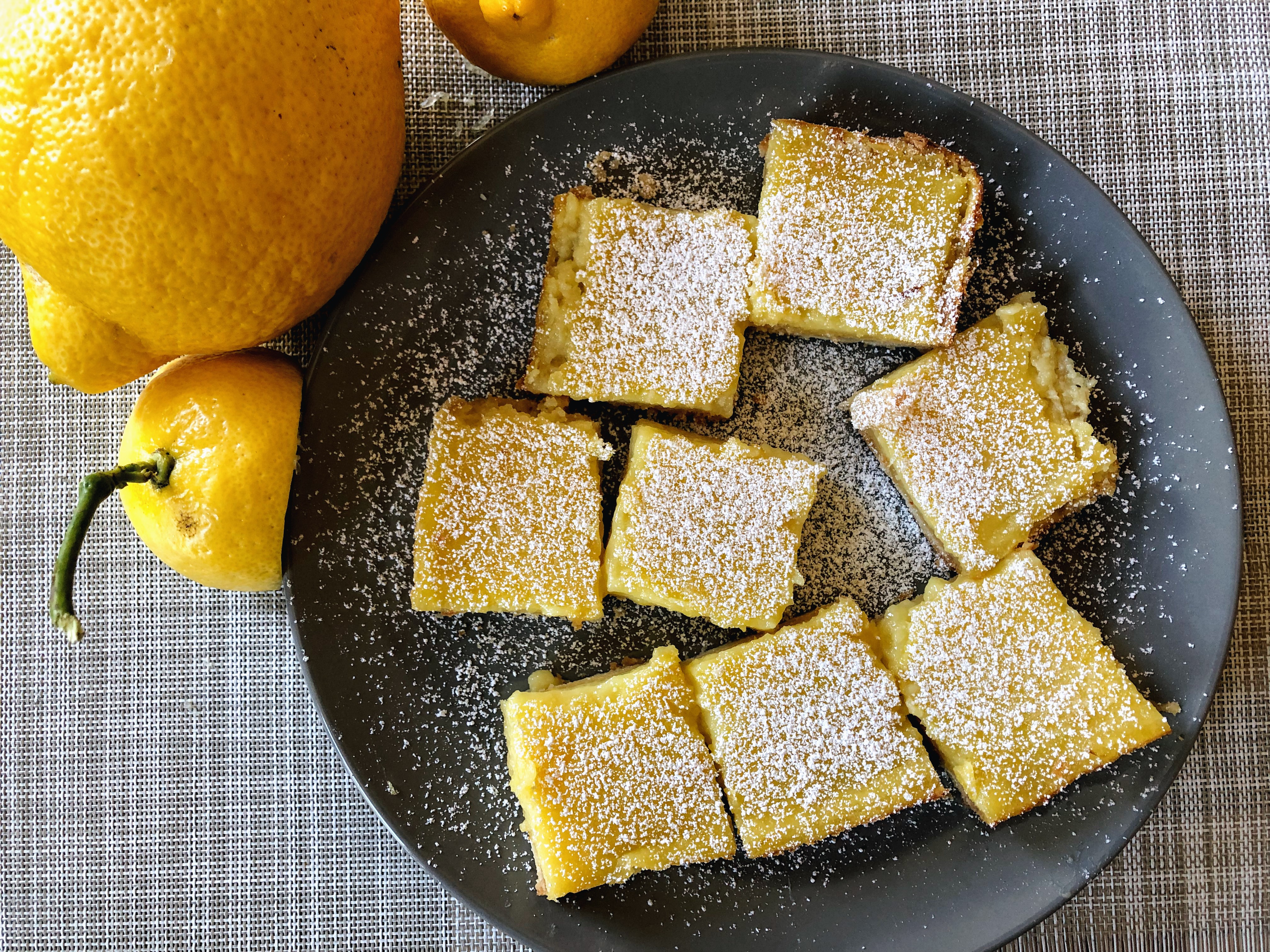 I loved baking (and eating!) these bars and would highly recommend the recipe, especially if you have fresh lemons readily available. It is such a wonderful combination of flavors, sure to bring sunshine and happiness to your day 🙂