Of all the months (all 12 of them), September is my favorite month. The heat from summer is just dying down, and the air gets that slight snap that tells you Fall is here but Winter is still far away. I was hoping I would get more time in the Bay Area this September, but again it was a month filled with travel and only scattered days in my San Francisco apartment. Usually September is back-to-school season, but now that I'm a full-fledged adult, it's welcome-to-your-second-year-of-work season. I feel that a lot of this past month was realizing that I have the work thing maybe-kind-of under control. At least, it's finally stopped rampaging uncontrolled through the rest of my life, so I'll count that as a victory.
Travels – Seattle, Yosemite, London, Washington D.C., San Diego

Granted, 3/5 of these destinations are for work, but at least I got to stay at the iconic Watergate Hotel right when all the impeachment drama started happening in the news. That has to be an ironic bucket list item of sorts. Yosemite and London were my 2 for fun trips, and you can read about my wonderful hiking and British adventures right here: Backpacking 10 Lakes Trail in Yosemite National Park and 72 hours of eating in London.

Despite my long trips away from home, I managed to do a decent amount of cooking and baking. The Chai-infused shortbread cookies were definitely fun and new and overall were an experience that I learned a ton from!

Reading – 2 books by Japanese authors, 1 memoir

In London, I picked up If cats disappeared from the world by Genki Kawamura and Before the coffee gets cold by Toshikazu Kawaguchi. Both fall in around the same category of slightly sentimental, bit of a tearjerker, kind of read. My favorite book this month was Becoming by Michelle Obama – it was warm and relatable.
Blogging goals
I'm proud to say I hit 2.5 out of my 3 blogging goals from my August wrap-up. I managed to write about Yosemite and London and make tea-infused shortbread cookies. I did not manage to make flaky red bean mooncakes, but I did throw a mid-Autumn mooncake dinner party and have some great recipes to post coming out of it!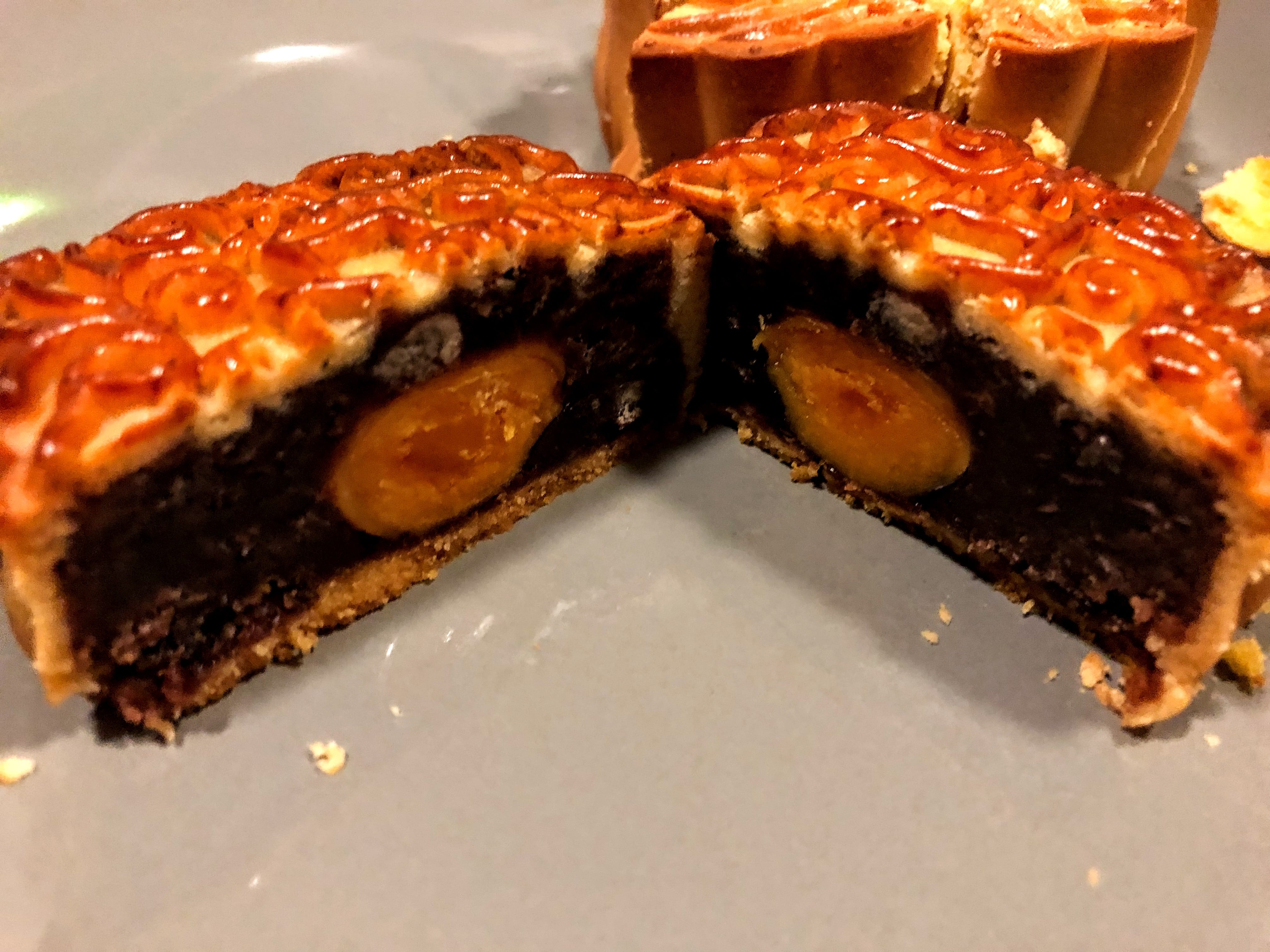 Looking forward to October, here are my goals:
Write about my October trip to Hawaii – I'm ready for the beach, hope it's ready for me.
Make a pumpkin-themed recipe. It's October – prime pumpkin season. I'm not sure yet what I'll make, but I hope the theme will help me stretch my creativity!
Post twice a week – I have a long list of recipes and experiences I want to share, from scallion pancakes to high tea in London. This goal is ambitious, but those are my favorite kinds of goals 🙂