You have a pile of rapidly ripening bananas and a fruit fly infestation waiting to happen. What to do? Make banana bread muffins of course! I'm a big fan of banana bread, but my absolute favorite part of the bread is that crunchy, fragrant top. And if you make banana bread muffins, you maximize the amount of crunchy top. It's a fact.
Like many of the recipes I post, this classic banana bread muffin recipe comes straight from my dad. As soon as the bananas began to blacken, I knew that there would be banana bread in the oven. He'd always make it at night, and I would have a nice thick, piping hot slice straight from the oven before bed. Then I'd wake up and have a moist, crumbly slab for breakfast. All washed down with a glass of milk. Wow. I feel like I'm really romanticizing my teenage years here, but that is just how good this banana bread is.
I also love that this banana bread recipe requires no milk… because I never have milk at home but somehow have a steady supply of rotting bananas. It's also light on the sugar so you can get more subtle flavor that's no overpoweringly sweet. Win, win!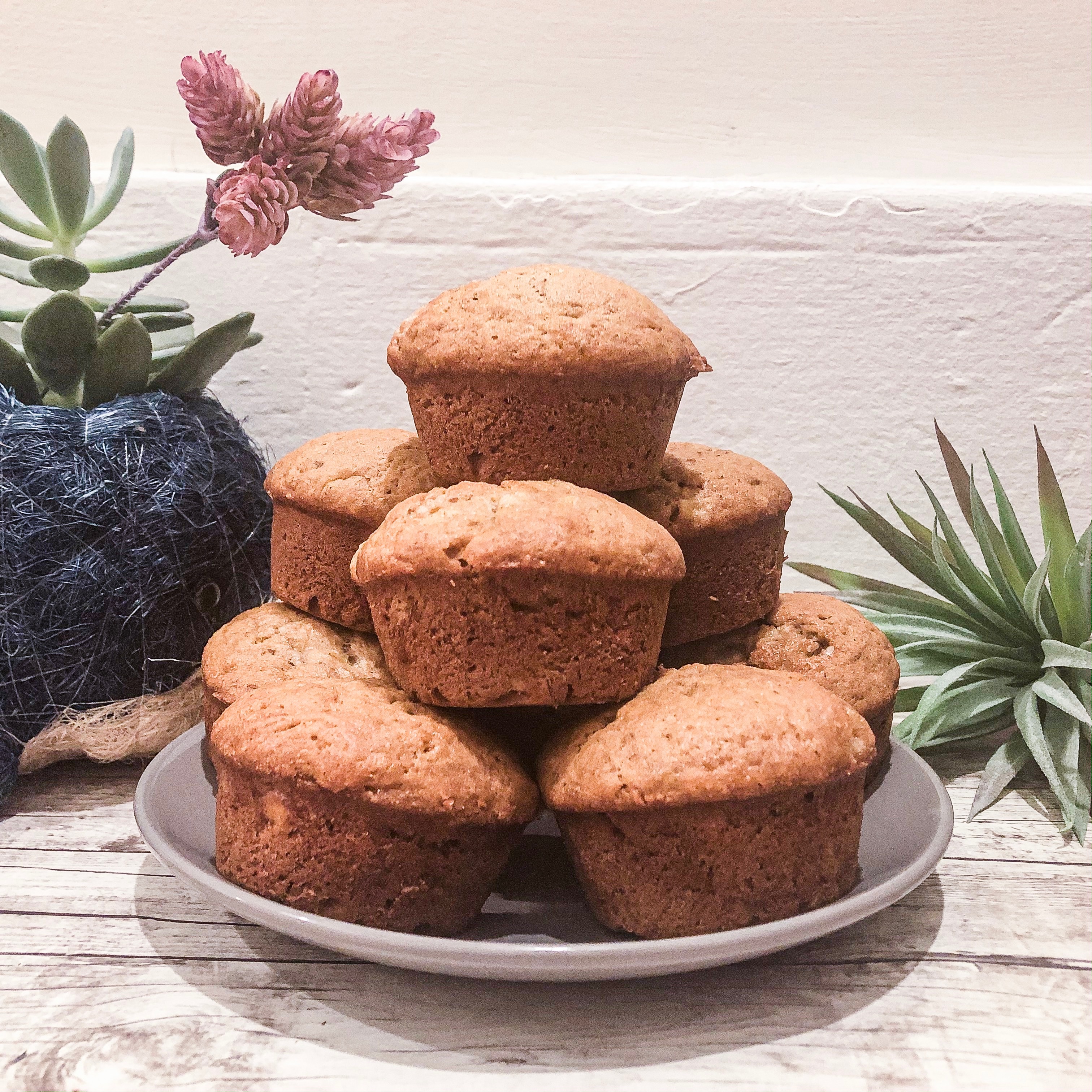 Classic banana bread muffins
Servings: 12 muffins
Prep time: 10 minutes
Bake time: 30 minutes
Ingredients
2 large eggs
3 ripe bananas
2 cups all purpose flour
3/4 cup granulated sugar
1 tsp cinnamon
1 tsp salt
1 tsp baking soda
1 tsp baking powder
1 stick butter, room temperature
1 tsp vanilla
Directions
Preheat oven to 325F and grease a 12 cup muffin tin.
In a small bowl, peel and mash bananas together well with fork. Mix in cinnamon and set aside.
In a medium bowl, cream together butter and sugar until light and fluffy. Add eggs one at a time, mixing well between each one. Mix in vanilla.
Add banana and cinnamon mixture to the butter, sugar, eggs, and vanilla mixture and combine well.
Sift together your flour, salt, baking powder, and baking soda in a separate medium bowl.
Add your dry ingredients to your wet mixture, and combine evenly.
Divide mixture among 12 muffin tins and bake for 30 minutes or until toothpick comes out clean.
Let cool and serve!
My favorite part about these muffins is that they are so super simple to pull together and they reduce food waste. Instead of throwing out your bananas, you get to upcycle them into super delicious and nutritious muffins 🙂