It's been so rainy and gloomy in San Francisco lately, and my body just wants carbs and cheese, preferably with some bacon mixed in. California might bring to mind perpetual summer and sun-kissed palm trees, but I've quickly learned that it actually rains for a good chunk of Bay Area winters. Still, I get a quiet enjoyment out of eating a steamy bowl of cheesy pasta as rain drips down my window. It's a comforting, delicious, and maybe not the best for you but also not the worst for you kind of food.
Carbonara also seems quite fancy, with it's subtle mix of flavorful cheeses and fresh cracked black pepper. This is a dish that is sure to impress, and the recipe I'm sharing today can be pulled together in about 30 minutes and works perfectly every time. Just please, please do not add your eggs over heat unless you enjoy scrambled eggs with your pasta. I would also recommend not skimping on the cheese and pepper – it's important to use decent quality cheese and fresh cracked pepper.
This recipe is adapted from the New York Times' Spaghetti Carbonara recipe
Penne Carbonara Recipe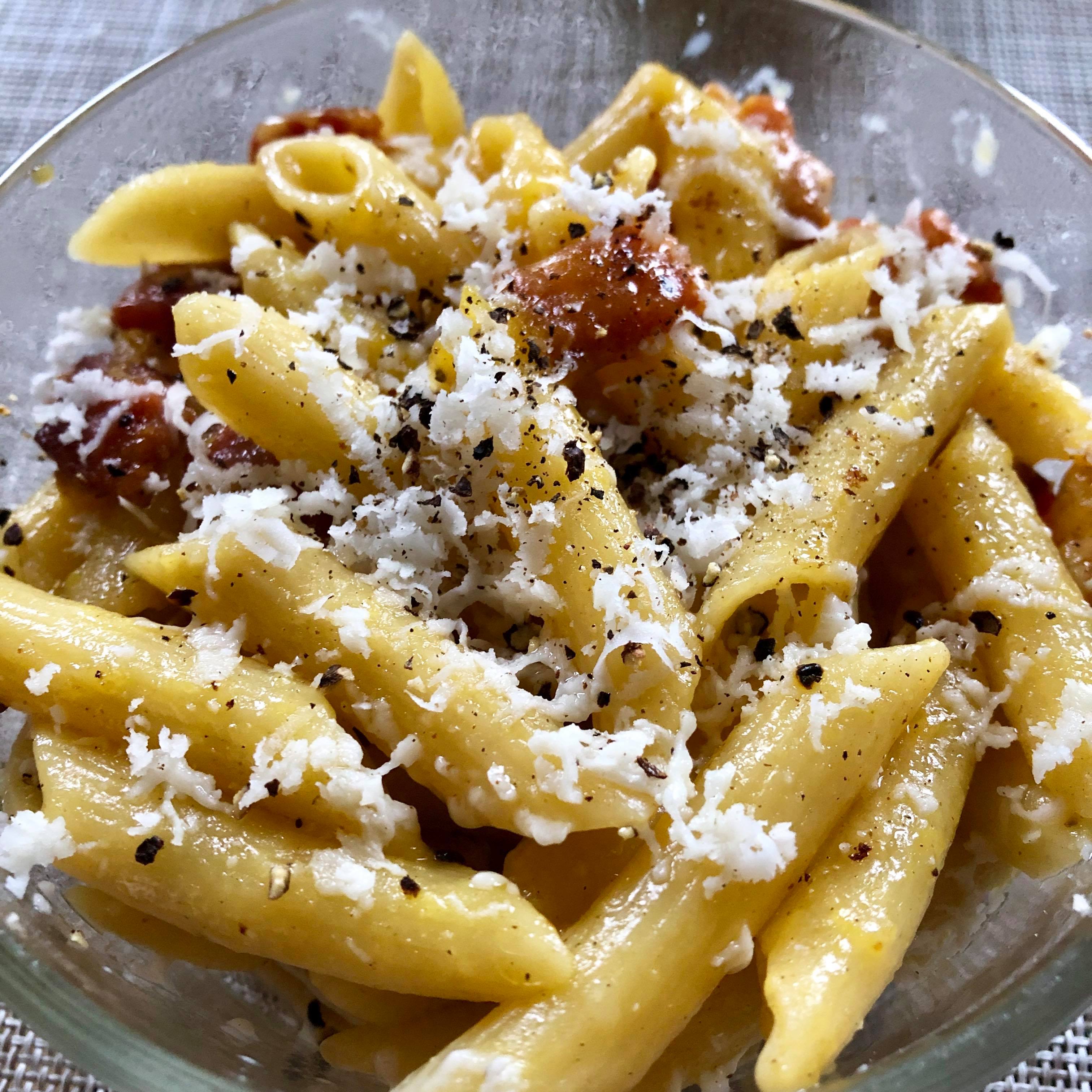 Serving size: 3
Cook time: 30 minutes
Ingredients
1/2 cup grated Pecorino Romano
1/2 cup shredded or grated Parmesan
3/4 cup peas (optional)
4 oz thick cut bacon
2 eggs and 2 egg yolks
Pinch of salt
Fresh grated black pepper
12oz uncooked Penne (about 3 cups)
Directions
Prepare pasta according to box instructions just before al dente – for example, if al dente cook time is 11 minutes, cook for 10 minutes. Make sure to salt the water.
Cut bacon into 1/4″ squares
Beat together eggs, yolks, cheese, and a generous amount of black pepper according to taste
Cook bacon on high-medium heat until beginning to crisp
Once pasta is finished, drain and reserve 1 cup of pasta water. Keep the cup of pasta water in a large pot so that the water keeps the pot warm. This will help melt the egg and cheese mixture later on.
Add pasta and peas (if desired) to bacon and mix on high heat for about a minute, evenly coating the pasta with the bacon oil.
Remove the water from the pot (save it in a cup), and add the pasta and bacon to the pot. Stir in the egg and cheese mixture and mix quickly until the pasta is evenly coated. Add some of the reserved water for creaminess if desired. It is important to mix while the pasta is still very warm so that the sauce will create the desired texture.
Serve with a sprinkle of Pecorino and black pepper.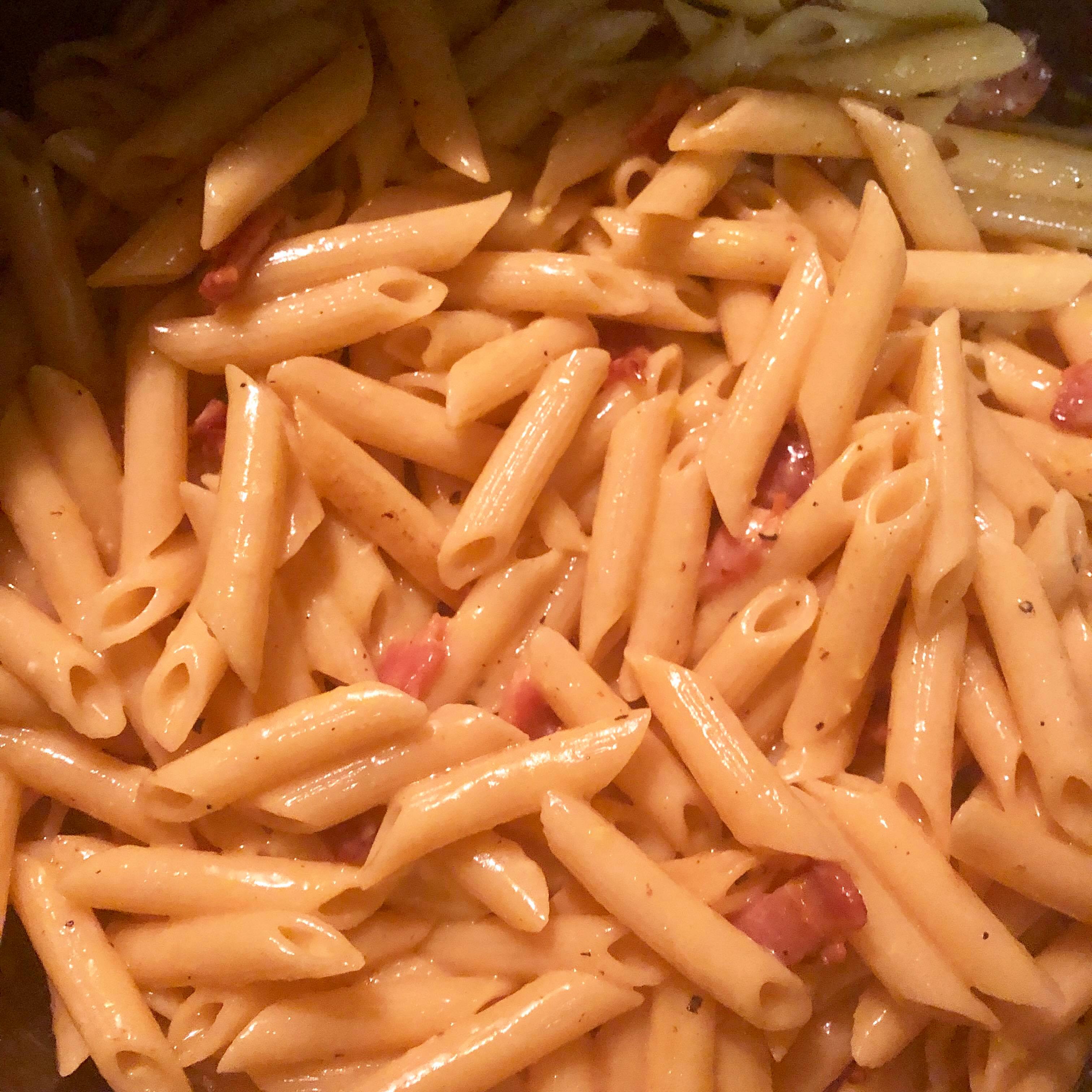 I love how satisfying this recipe tastes without being too heavy or greasy. Plus, I think it tastes even better left over!