Warm, flaky scones, slathered in a bright burst of lemon curd go perfectly with a toasty cup of black tea. This lemon curd is perfect for a sunny day and will make your house smell like a slice of summer.
I love leisurely afternoons spent with a dear friend over high tea. There's something so grand yet relaxing about nibbling our way through tiny sandwiches and delicate desserts. We enjoy sipping tea out of fine china cups and pretending we are fancy, when really we're not fancy at all – in fact we're ridiculous and often receive disapproving stares while at high tea.
Our favorite high tea staple is scones – wonderful, flaky little scones that can be broken apart and piled with clotted cream, lemon curd, and preserves. They are so delicious, but I've always been too intimidated to give them a try. The butter has to be just the right consistency in order to produce a fluffy rise, and they can often come out sad and dry. This Sunday though we couldn't get a tea time reservation, so we decided it was our moment to make our own scones and lemon curd. The lemon tree in my backyard (I.e., garbage dump area) was in full fruit, so my lemon curd is made from freshly picked lemons.
Scones 101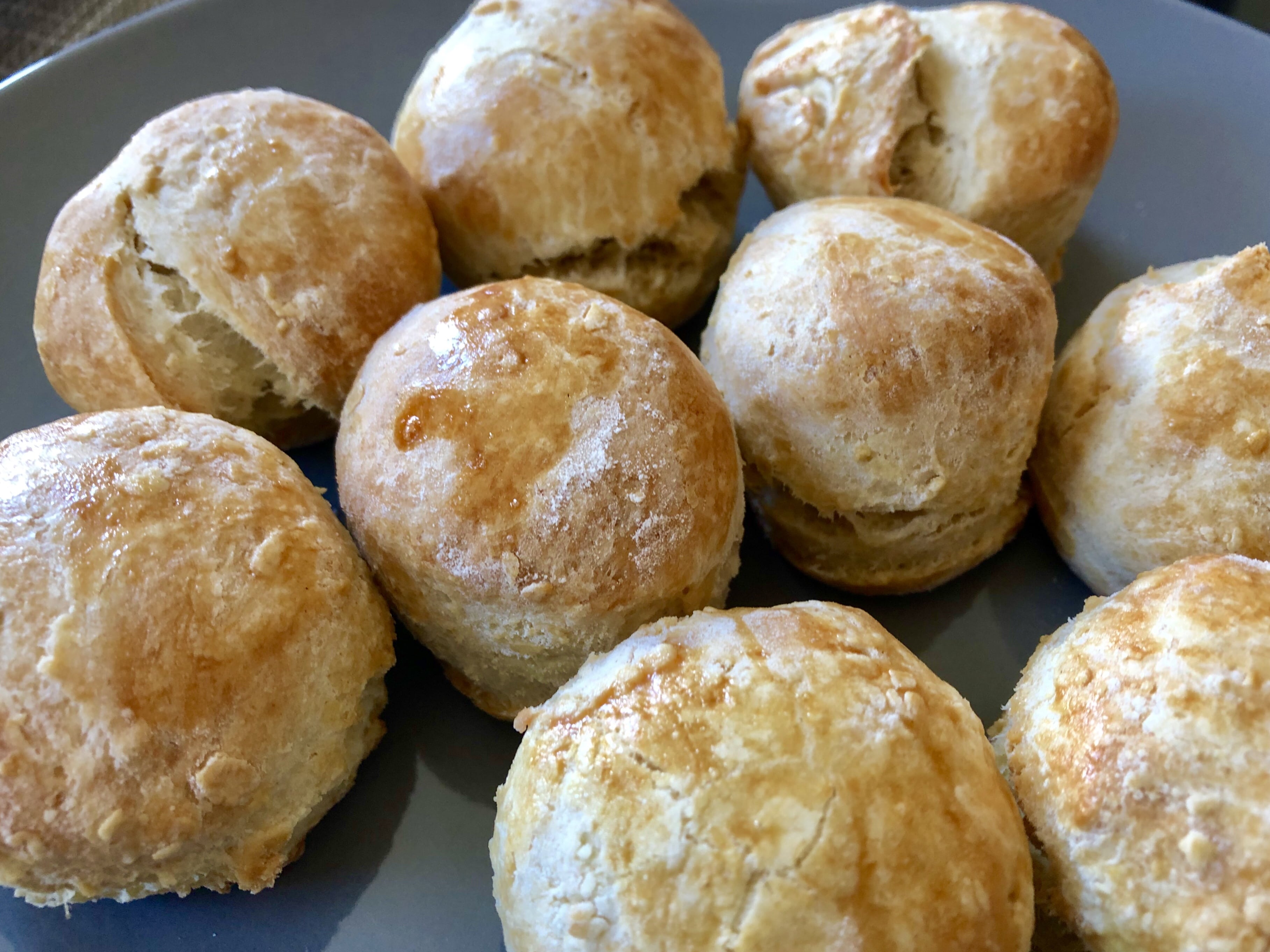 First, it's important to understand the difference between an American scone and a British scone. An American scone has more butter and is denser and heavier, like one of the scones you'd pick up at Starbucks. A British scone is more like an American biscuit. It's a little flakier and lighter and is made for spreading on toppings. A good British scone needs to be prepped so that it can rise and puff in the oven. This means allowing it to rest so the leavening agents can begin to react, and also finely mixing hard butter chunks throughout. When the butter melts in the oven, the steam creates flaky pockets. I learned all this from the Great British Baking Show, so cite with caution.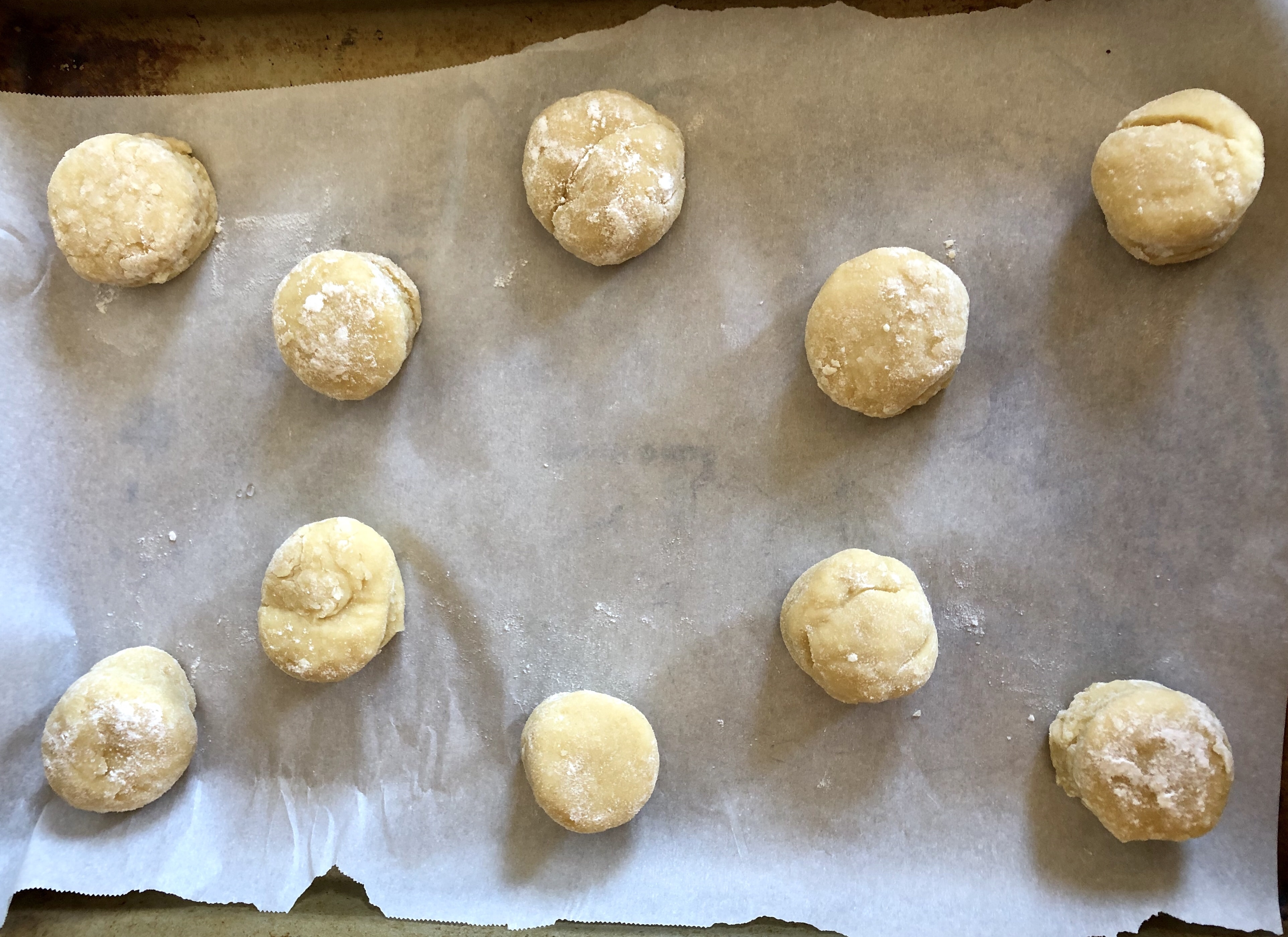 For our scones, we used this recipe: https://www.bakefromscratch.com/traditional-english-scones/
Tips and tricks for perfect scones
Freeze the butter and use a grater to create thin butter slices that can be easily distributed
Don't over knead – this can dry out your scones
Give the scones an hour to rest so that the leavening agent can begin to work
Lemon Curd 101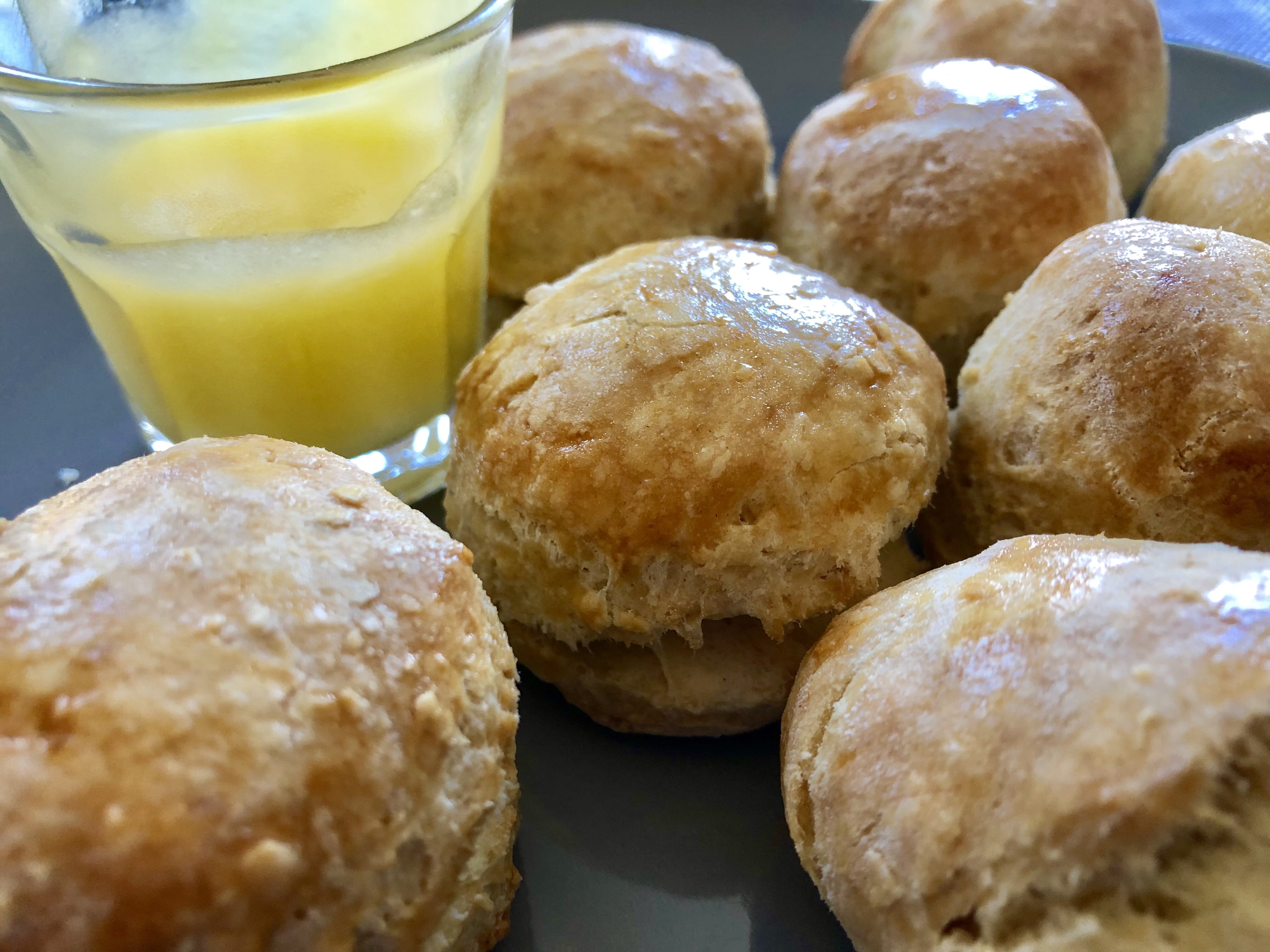 Lemon curd is a delightful lemony spread that can be used on any sort of baked good. I used to think lemon curd was good for you because it tastes like fruit, but it's really just a dressed up version of butter. It's largely made of lemon juice, eggs, sugar, and of course, butter. The mixture is simmered slowly over the stove until it almost forms a thick, custard-like spread. The key to good lemon curd is to take things slow! Otherwise you'll get scrambled eggs.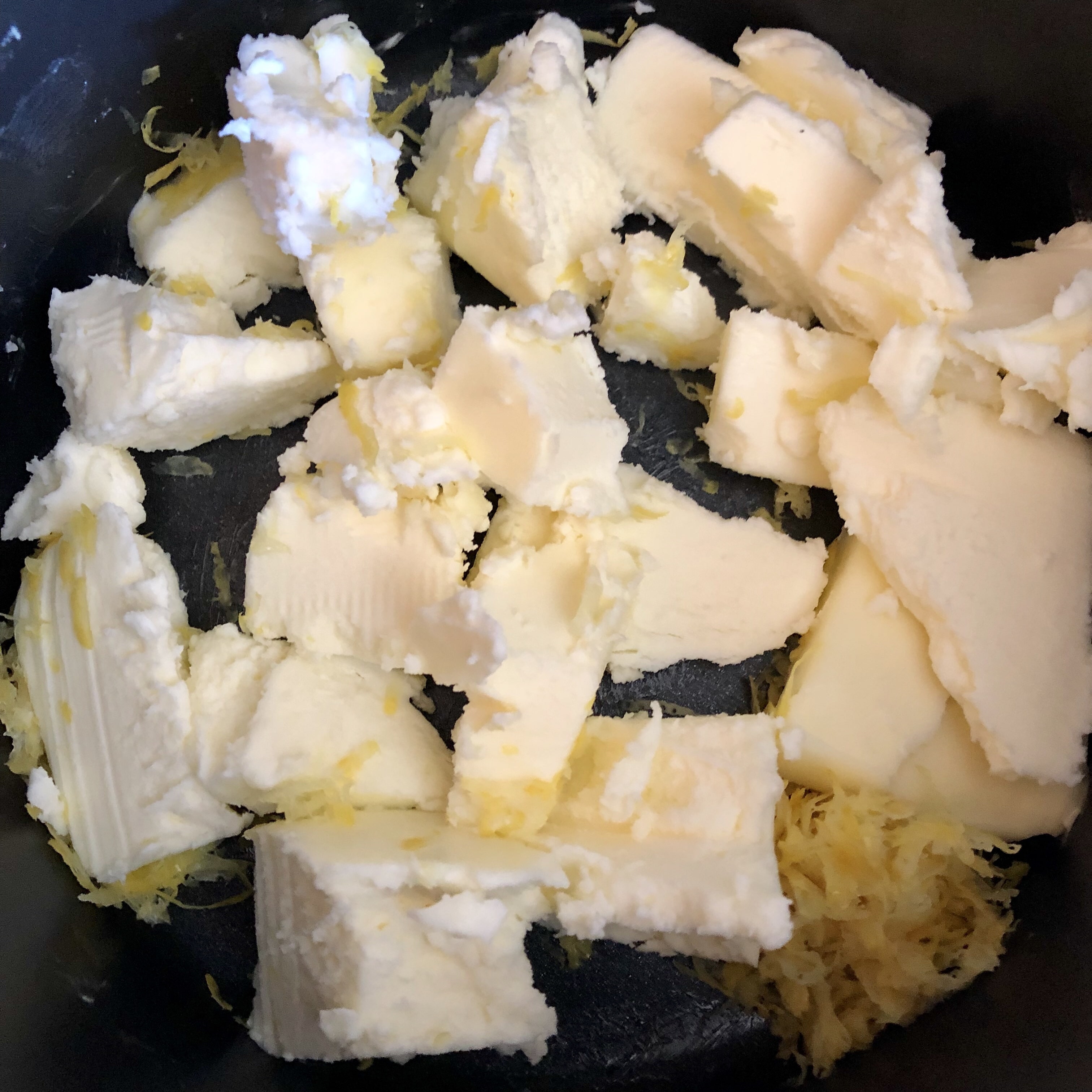 For our lemon curd, we used this recipe: https://www.allrecipes.com/recipe/53683/perfect-lemon-curd/
Tips and tricks for perfect lemon curd
1 average lemon is about a quarter cup of juice
Cook over very low heat and stir constantly, for about 15-20minute. Any faster and you'll have bits of scrambled egg.
Cream together the sugar and butter before adding the eggs and lemon juice. Add eggs one at a time at mix well before putting on the stove.
If despite your best efforts the eggs scramble, use a strainer to remove the chunks. It'll taste just fine.
I wouldn't recommend reducing the sugar on this recipe. I cut it to 1/2 cup and the lemon curd tasted quite tart until I added the remaining 1/4 cup of sugar.
The result?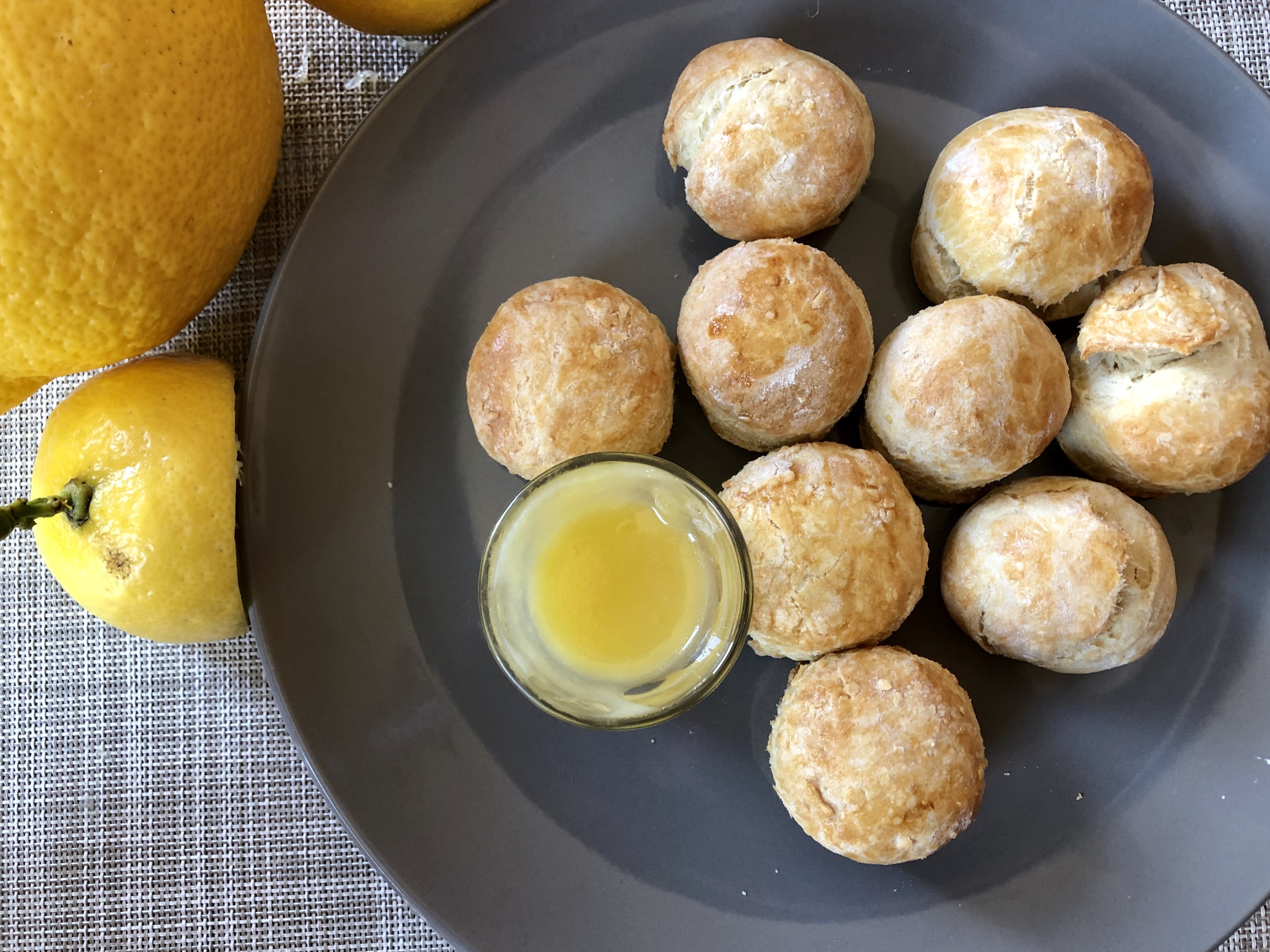 The scones were a little dry (maybe we needed more butter), but they were still absolutely wonderful with the lemon curd. Each bite was the perfect balance of tart, sweet, and buttery. Yum! Both recipes make a generous amount, so be prepared for a true tea party. Lemon curd lasts up to a week, so we'll enjoy spreading it over many other delicious carbs.
After all our baking, we enjoyed brewing up hot cups of strong black tea and relaxing with our homemade scones and lemon curd. They weren't super fancy, but we enjoyed our own homemade high tea just as much.