Fluffy, soft, with just a hint of cream and sweetness, these chocolate milk pancakes are easy to make and even easier to eat!
Sunday mornings are the perfect time for pancakes and a cup of tea. And one of the great things about pancakes is that they taste perfectly delicious made from a boxed mix. I'm usually a big advocate for making from scratch, but I'm also a big fan of saving time and sleeping a few extra minutes.
So this Sunday I rolled out of bed, grabbed my favorite pancake mix… and realized I was out of milk. Probably because I'm chronically out of milk since I travel so frequently. And then when I ran to the corner store, they only had chocolate milk. I wanted pancakes. I needed milk for pancakes. The chocolate milk would have to do.
It ended up being delicious – the pancakes become a light lavender-brown and were SO fluffy. They were just lightly sweetened from the milk and had a very gentle chocolate flavor. Honestly, I'm going to be making these all the time now.
I used Aunt Jemima's original mix, and followed the instructions on the back. Just replace the milk with chocolate milk!
Chocolate milk pancakes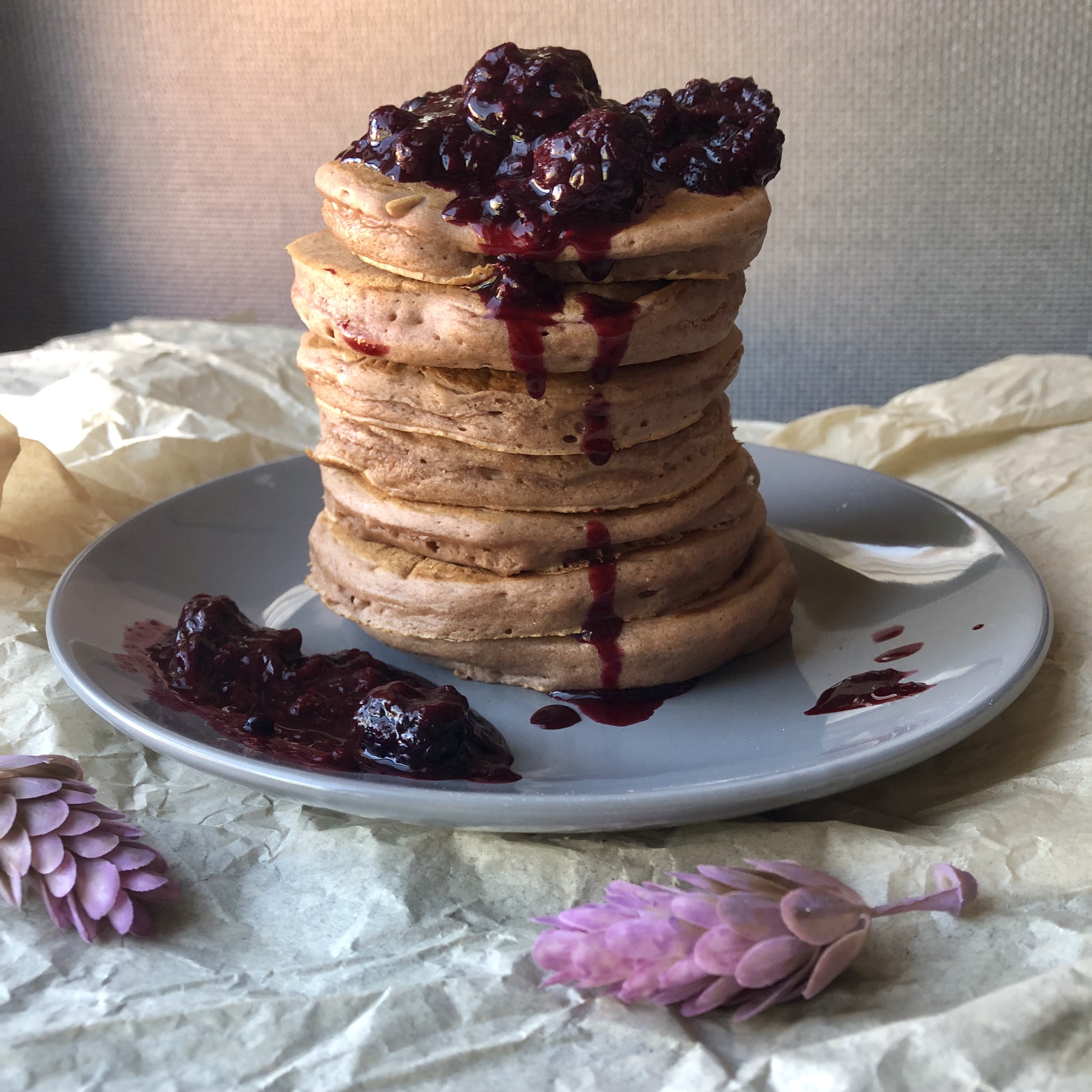 Ingredients
be sure to follow the ingredients on the back of your mix 🙂
1 cup favorite boxed pancake mix
3/4 cup chocolate milk
1 tbsp oil
1 egg
Directions
1. Whisk together pancake mix, chocolate milk, oil, and egg
2. On a low-medium pan, pour 1/4 cup of mix. Flip when edges firm up and batter bubbles.
I serve this with my Syrup Alternative: Healthy Berry Compote, and it is the perfect fruit and chocolate combination. What kind of things do you do to make your boxed mixes better?